Italians and Americans have plenty of things in common, but there is one they don't share: Father's Day.
To be truthful, it's not only the US and Italy that celebrate their dads on different times of the year, because Father's Day — unlike children's undying love for their papà — is not the same everywhere: in the United States, it falls on the third Sunday of June; in Russia on the 23rd of February, on occasion of Defender of the Fatherland's Day; in Scandinavia, on the second Sunday of November. In Italy, just like in other Mediterranean countries such as Spain and Portugal, as well as some Southern American ones, la Festa del Papà happens on the 19th of March, the day Catholic tradition dedicates to the most iconic dad of them all: Saint Joseph.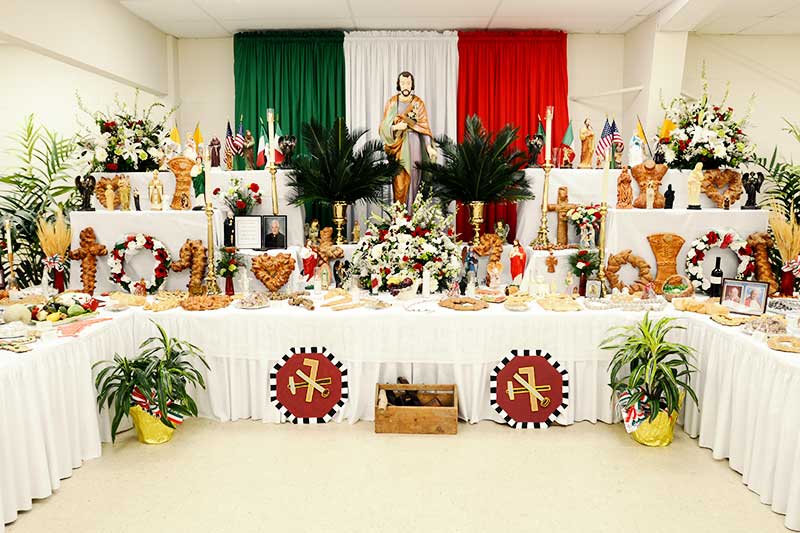 Indeed, the roots of Italy's Festa del Papà are religious, because of the association between fatherhood and the figure of Joseph, the Christ's "adoptive" father. His cult was solid in the East, before Benedictine monks brought it to the West and made it popular around 1030. Later in the Middle Ages and the Renaissance, devotion to Saint Joseph was embraced also by the Servites in the 14th century and by the Franciscans, a century later. In the same period, the 1500s, Pope Sixtus IV introduced Saint Joseph's worship officially into the Roman Calendar and, in 1871, he became the patron saint of fathers and of the Church. Saint Joseph's Day used to be, up until the mid-1970s, a national holiday and not only a religious one, meaning people stayed home from work and kids didn't go to school.
And so, here in Italy, San Giuseppe is the day dedicated to the protector of all fathers and, by extension, to all of our beloved papà. There are two things Italians do for the occasion — well, three, if you add getting silly socks and cookies for their dads: celebrating with bonfires and eating zeppole.
It is not unusual, in some parts of Italy, to see traditional Saint Joseph celebrations revolving around fire: this is because, in ancient pagan tradition, the day was associated with the end of the Winter and, therefore, with rituals of purification and fertility, both symbolized by the cleansing power of fire. Our falò, so common in the countryside on this very day, are nothing more than a marker for the passage from Winter to Spring and the rebirth of Nature. In some areas, puppets — usually in the unpleasant form of a hag — are burnt: a way to say, "enough with old (the cold Winter), bring in the new (the fresh and fragrant Spring)!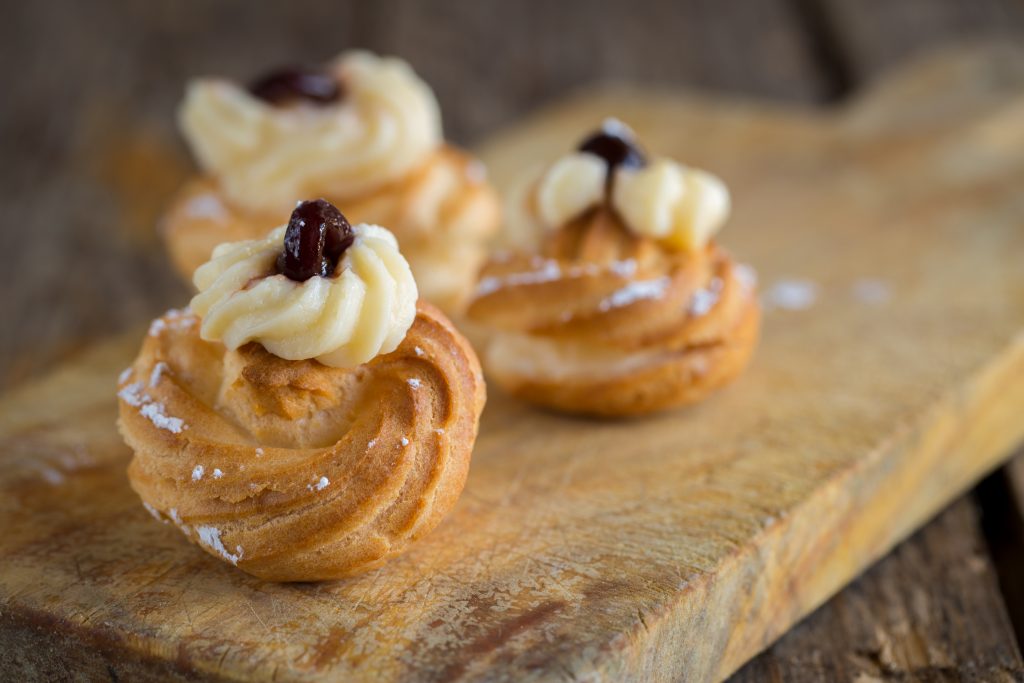 Between fires and zeppole, I certainly prefer the latter, though. While they are not traditionally common all over Italy — they originated in the South — today you'll find them pretty much in all bakeries around the country, on the 19th of March. For those who are not familiar with them, zeppole are deep fried dough balls, filled with custard or jam and sprinkled with sugar. In some regions, like the Frosinone area of Lazio, zeppole are baked and not fried, and in Calabria you even find a savory version, filled with anchovies and sultanas; these, however, are not made for Saint Joseph's Day, but for New Year's Eve and New Year's Day.
So, Saint Joseph's Day and Father's Day are synonym in Italy, but there are other… Saint Joseph celebrations we should talk about. For instance, in Italy we celebrate Saint Joseph not only as a father, but also as a craftsman: on the 1st of May, Italian Catholics remember San Giuseppe Artigiano (Saint Joseph the Craftsman), Christian symbol of all workers. Let's not forget Joseph was a carpenter himself! The feast was instituted by Pope Pius XII in 1955, a religious answer to the fully atheist Workers'Day that falls on the same day.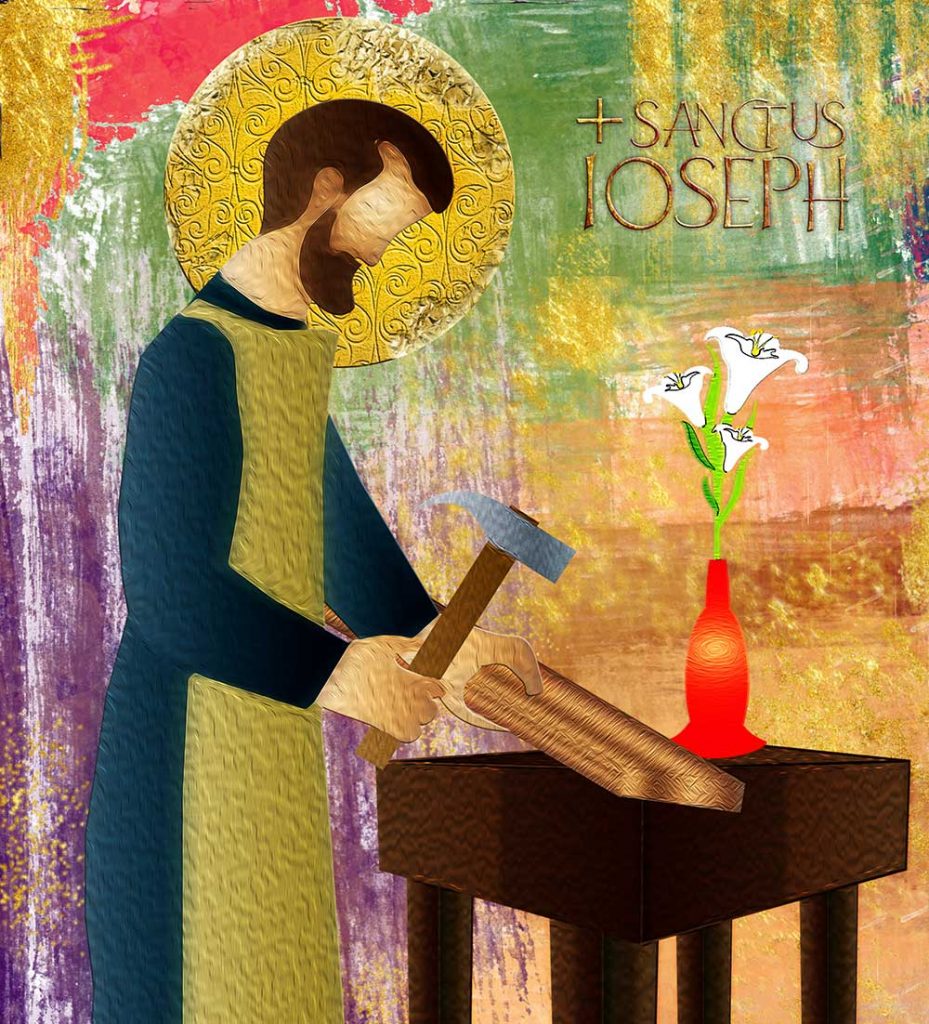 Now that you know why Italy's Father's Day is in March, let's take a look at the reason Americans celebrate it in June. First of all, it isn't only the US that chose the Summer to honor all fathers, but also the UK, China and Japan, just to name a few. But why?
Well, on the 19th of June 1910, 26 years old Sonora Smart Todd, from West Virginia, organized a big party to celebrate the birthday of her own father, a Civil War veteran: it was the beginning of a long tradition indeed, that was made national in 1924 by President Calvin Coolidge, and finally officialized in 1966 by Lyndon Johnson, who made of the third Sunday in June America's own Festa del Papà.
To keep in line with that proverbial love for the family both Italians and Italian-Americans have, we should get into the habit — if we don't already do it, that is! — of embracing both traditions and treating our papà to an extra hug, a little present and some more "me and you time" in March and in June. Or, as it should really be, we should just use both occasions to remind ourselves fathers deserve all that and more, every single day of the year.