Five months have gone by since the Shelter-in-Place order became official and, ever since, everyone has been wondering the same: how am I going to use this extra available time while at home? Many got into cooking, which meant trying that recipe grandma gave them; some decided to find the movie they always wanted to watch but time never allowed; some others just wanted to sit down and relax, while listening to an art talk.
If you follow the Italian Cultural Institute in San Francisco on its Social Media channels, you won't be surprised to hear that they are one of very few organizations that manage to offer it all, while addressing the needs of an audience that has no longer physical boundaries and is able to be part of events while sitting on their couch.
We talked to Annamaria Di Giorgio, who embarked on her journey as the IIC Director in the Bay Area just 18 months ago. After a busy and proactive 2019, Director Di Giorgio was ready for another successful year of events at their venue in the Civic Center. At least, this was the plan, until the Covid-19 emergency broke in and in-person events became just a memory of the past.
Director Di Giorgio, what has been happening in the last few months was unexpected and challenging. How did you quickly change or adapt the IIC programming?
I'd like to start by saying that, in the first three weeks, as soon as the Shelter-in-Place was announced, we were a bit lost. We spent time looking around to learn and understand what was happening and what to do next. It was what I called a moment of "reflective calm." For the Italian community and all Italian expats living here, seeing the tragedy in our homeland was shocking and heartbreaking. We were stuck here and could not do much; at the same time, we had to start facing a similar situation ourselves. After the first month or so, we got reorganized and tried to overcome the challenges brought by sheltering-in-place. We are used to working as a team, spending hours together in the same office. Quickly we had to forget it all and to start using new collaboration tools in order to move on with our activities.
You switched to a remote setting and started many activities online. What was the biggest challenge for you and your team?
The biggest challenge was to convert our work into something different, as well as to realize how fast everyone was going and how to catch up. After a slow start, everything began to speed up again, everyone kicked off new activities, switching to webinars, online classes of any kind, debates, talks. Somehow there has been a surplus of offerings and there was a point in which it was hard to keep track of all events happening virtually, where people do not need to be physically in a place to attend and they can also watch at a later time. We used Social Media and Youtube to allow everyone to watch and follow our activities. Another challenge was keeping a strong connection with our local audience, which is used to high quality programming and loves to attend our events in person.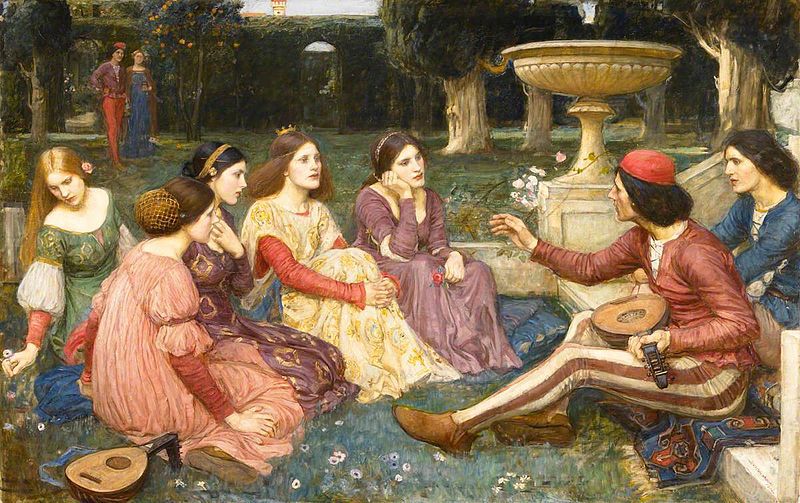 The remote setting for cultural activities can have positive outcomes as well unexpected issues. What are your learning from this experience?
One of the most exciting opportunities has been working more with other Italian Cultural Institutes in North America. We got together, gathered all the resources available, and shared them with one another. One example is surely the Raffaello500 event, for which some institutes already had some guest speakers to host in their city and they opened up the conversation to everyone interested. We were able to host 800 people, a Q&A, across three different time zones. On this note, Barbara Jatta, Director of the Musei Vaticani, will be our guest in September for a webinar on the topic, and some other institutes will also get their speakers, from the Getty Museum to the Farnesina, to share their knowledge with us.
You started many partnerships and collaborations with artists, chefs. Sometimes, bringing guests and speakers physically to the US can be hard. Is the new reality opening opportunities that can be also doable for the future?
This is an opportunity for the future, when we are able to go back to normal and possibly have those events streamed online for a wider audience. For instance, this situation has allowed me and my staff to reach our audiences across all states we cover as IIC, from Montana to Oregon to Hawaii, that were most of the time lacking opportunities to attend live events organized by the Italian Cultural Institute mainly in San Francisco.
Which among the activities you've run have made a difference in this time of sheltering in place for so many people in the Bay Area?
We were the first to offer Italian cooking classes with Viola Buitoni. At lunch time, we connected and cooked Italian dishes together, trying to use ingredients already available in our fridge. CineDay is offering the opportunity to 300 people to watch the newest Italian movies, it is like gifting a ticket to an Italian movie theatre for ten weeks in a row. We have chosen some comedies to keep up the Summer spirit, however we would like to keep offering more movies also during the Fall, if the covid-19 emergency is still here. We are also presenting the "Decameron," with ten stories from Giovanni Boccaccio's masterpiece, read in English and Italian. Written in a time of plague, these tales still have the power to lift the spirits and comfort the soul. Another one I really enjoy is Chiara Alessi's Design in Pajamas, where she shares stories about some of the most iconic products of Italian design in a series of short videos. The first one was dedicated to the FIAT 500, a symbol of the post-war economic recovery and the great start to the Italian mechanical industry.
We don't know when we go back to the old normal, what's the plan for the upcoming months, until we safely reopen and restart all the activities we were used to?
We would like to work on the drive-in cinema idea, in collaboration with some Italian local restaurants and, while taking advantage of the Indian summer, possibly organize some live concerts which, I do hope, can include a homage to our Maestro, Ennio Morricone. This will be confirmed once we know how the emergency evolves. In the future, I'd also like to launch the Caffe' Letterario, where we can read, talk about a book while sipping an espresso. Last but not least, the week of Italian Cuisine and the week of the Italian language will both happen virtually, with a special collaboration with Romics, including webinars and a 3-D exhibition.
Last year, at this time, your new adventure in San Francisco had just started. What has been the best part of this journey so far?
It's hard to say, I have enjoyed meeting people from different backgrounds and industries that sometimes are far from our programming. I struck luck with the collaborations with ISSNAF and EUNIC (the European Union cultural network supported by Creative Europe fund working in the areas of cultural diplomacy and cultural relations), these are the kind of people I love to interact with because they are a source of both inspiration and ideas.