January 18th 2017
We are not going to need this but just in case… Our lives are unpredictable. So enjoy and make good use of every second of your lives. Give it value. Give it purpose. Don't let small things bring you down. Not worth it.
I wish you all love, health and lots of joy. Never forget laughing, at life, at ourselves.
Thank you for making my life rich and beautiful.
Lorenzo Soria
Italian journalist and Hollywood Foreign Press Association president Lorenzo Soria passed away peacefully on Friday August 7th at his home in Los Angeles. He was 68. After discovering he had lung cancer in early 2017, Soria wrote a message for his family and his friends that was meant to be found and read after his passing; the letter sat in his drawer for more than three years, until his wife Lilla, his son Max and his longtime friend and fellow journalist Armando Gallo read it as an ode to him just after attending his funeral at the Hillside Memorial Park in Culver City. "Our friend Antonio tried to read it, Max tried too, but Lilla ended up reading it for us, she was the only one understanding his terrible writing," Armando Gallo jokes as we sit and talk about Lorenzo with the purpose of remembering and honoring his legacy and most of all, their friendship. Going down memory lane for Armando is both hurtful and joyful as he and Lorenzo go way, way back, precisely to a rock and roll party they were both attending in Los Angeles in the summer of 1982.
"I met him when I was 38. At the time I had just divorced so I was celebrating at this party my new celibacy. There was this splendid woman and I asked for her number; I remember she wrote it on the back of my card with her lipstick. I turned to Lorenzo and showed him the card: 'See? This is how you get girls in California.' We instantly laughed and that first connection we had was the beginning of our friendship."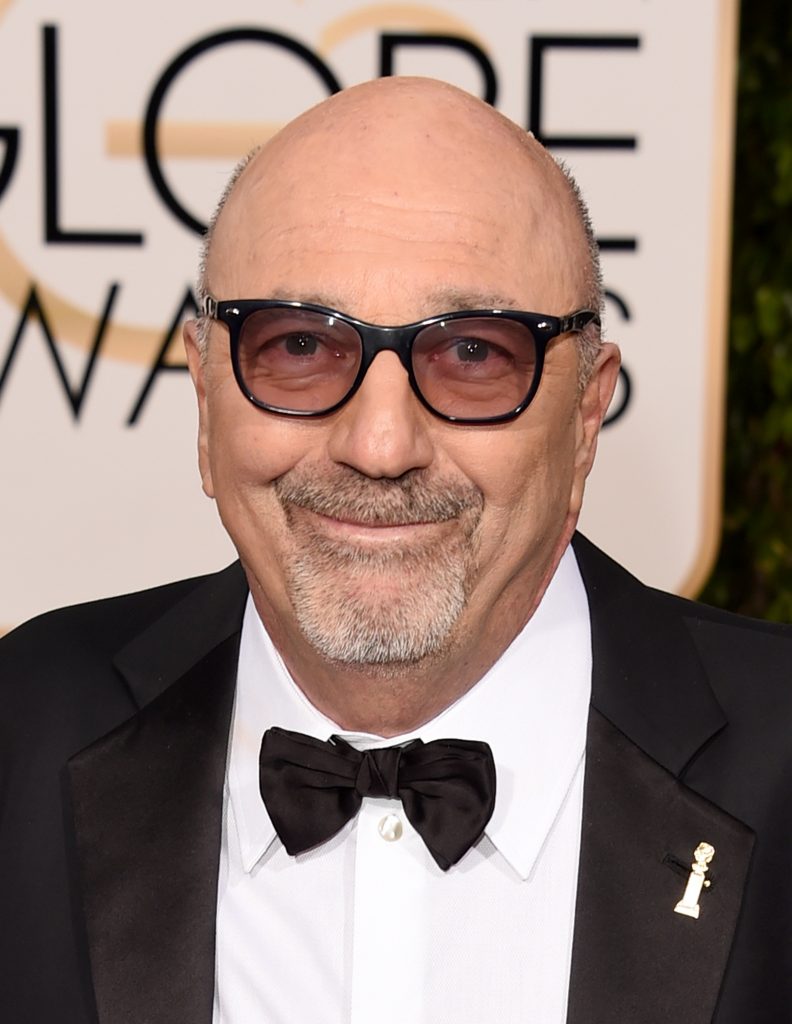 Gallo has been a photo journalist since 1967, covering the ever changing British pop/rock scene. He moved to Los Angeles from London in 1975 to cover entertainment for TV Sorrisi e Canzoni and joined the HFPA in 1978; Lorenzo Soria became a member when he moved to Los Angeles in the 80s and served as president two previous terms before the present one, also serving as a chairman of the HFPA's board. He was re-elected president in 2019, and was half-way through his third term. "Lorenzo lived a full and rewarding life as a journalist and humanitarian until his untimely death. When we met he knew me for my rock and roll journalism. We always had a feeling of mutual respect and appreciation."
Recalling a specific memory about his colleague (or, as Armando defines him, "a friend, a friend, a friend") is not that simple: he lingers and I see him smiling as he remembers when they went to Woodstock together. "Lorenzo came with me when he found out that I was going to cover the 25th anniversary of the iconic pop festival. Last time we talked about that story we were both in Taormina, Sicily, at a film festival, when Lorenzo told it to a journalist at the end of a lovely dinner." The story is about them, young and dirty in Woodstock. It was 1994. They were in the backstage by the press tent, soaked in rain and covered in mud, when a guy came up to them asking for a light. "He had a cool joint and as we were talking and smoking, this guy recognizes me and literally yells: 'Oh, you are Armando Gallo! I can't believe it!' He had my book about Genesis, asked for an autograph and then asked Lorenzo to take a photo of us. Well, Lorenzo's smile was so big just by seeing this guy's happiness and my instant claim to fame. It was a beautiful moment and Lorenzo was literally happy for me. That in my opinion sums up his essence. He was very generous with everybody, he would find joy in other people's accomplishments."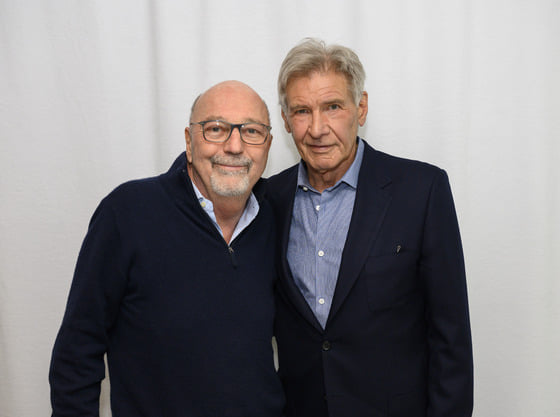 Since moving to Los Angeles, Soria covered politics, technology and society. He also wrote extensively about the Hollywood entertainment business. Born in Argentina, he moved to Italy at a young age. He started out as a journalist for the Italian newsweeklyL'Espresso and had been working for Italian newspaper La Stampa since 1988. "Due to our job, we traveled to many places together; I remember that when we went to Argentina for a film festival. As we were flying there, he told me it was the first time he was going back to Buenos Aires, where her was born, in 31 years. His dad had passed away when he was 11 and his mother and older sister had sent him to Milan to stay with his uncle."
Lorenzo and Armando shared more that just travels during their life in Los Angeles, as they not only worked side by side at the Foreign Press but also spent free time together as friends. "We were brothers from different mothers and like all brothers we had fights and our ups and downs, but we laughed more than we screamed. We had a double life: in our association he was very stern, very professional, he treated me as a member. He showed me integrity. And I must add he got some very bad words from me." Armando laughs, admitting that no matter what the fights were about, they always shared a passion for their job. "I am trying to put together a book of my photographs. And the cover will say: 'Photographs by Armando Gallo, text by Lorenzo Soria.' Lorenzo was preparing the written part to go along with my pictures. I had this book in my head for years, and I wanted to share this project with him. We were always inventing."
And what made him a good journalist and a good president? I ask him. "He was fighting for the truth and fighting for education. He touched a lot of people in a positive way. We are receiving hundreds of letters these days. I strongly believe that life is not what you achieve, it's the people you touch."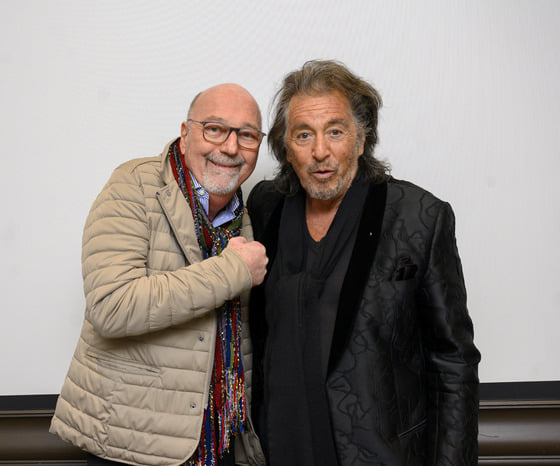 And he definitely touched the heart of many as demonstrated by recent news that Los Angeles City College will dedicate an annual scholarship to Lorenzo's memory. In 2015 The Hollywood Foreign Press pledged a $2 million grant to the Los Angeles City College to support its film and TV program. Since then, the film studies department has been known as the HFPA Center for Cinema and Television. "And it's happening again, this time with his name on it." Armando underlines.
In his role as President of the HFPA, Soria would often appear on the Globes broadcast welcoming guests, and was a fixture at the early-morning nominations announcements. "Celebrities would feel very safe with him, he was very kind, he would always make them feel comfortable. He met so many people, and he conquered everybody with his gentle and kind behavior. He did many good things, until the end. Last time I talked to him it was on Thursday on Zoom, just before an interview with Oliver Stone. We waved at each others: "Lorè! — Armando!" And the following morning he was gone."
But for Armando there is another significant "goodbye moment" with Lorenzo, one he will cherishes for the rest of his life. "I was lucky enough to have him here for dinner at my house on July 10th. He had just gotten out of a radiation treatment in the same place where I did the treatment myself ten years ago, and so we cheered each other up. After leaving the hospital, he came by for dinner with his son Max; we went outside in my patio, our friend Carlo Siliotti was there too. We had a great spaghettata with tomatoes from my garden. He texted me the day after to thank me. That was my farewell to him."
And as Armando gets emotional in mentioning their last dinner together, he tells me how a glimpse of happiness and hope came his way right after Lorenzo's funeral, while he was driving back home. "I just looked up the sky and I saw this beautiful, biblical cloud. Look, I took a picture." He takes his phone and shows me this big, fluffy cloud, unlikely to be seen in the usually clear summer skies of Southern California. "I think it was a sign from him. He liked to play tricks like that."