It's a big day for Farming Hope. The Refettorio San Francisco, one of the spaces designed by Massimo Bottura and Lara Gilmore's non-profit, Food for Soul, opened its doors for a celebration on a Sunday evening, November 7th. Located in the heart of the city, Refettorio SF reflects local design and aims at offering an uplifting experience for the whole community. Through the work of local non-profit Farming Hope, the space creates a liaison between Chef Bottura and Lara's vision and Farming Hope's values.
We met Jamie Stark, Farming Hope Executive Director and Co-founder, while they're getting ready for Sunday's Festa. Jamie shared why Refettorio SF is special: "We are driven by the real needs of our apprentices and guests. Massimo's model is not a franchise, it's more of a loose network that allows us to keep working on paid apprenticeship programs for people who have been incarcerated or homeless. We believe that, if you are transitioning to a new life, you need connections, belonging, and money. From the first hour on the job, cooking or gardening, you get paid while we work to connect with future employers."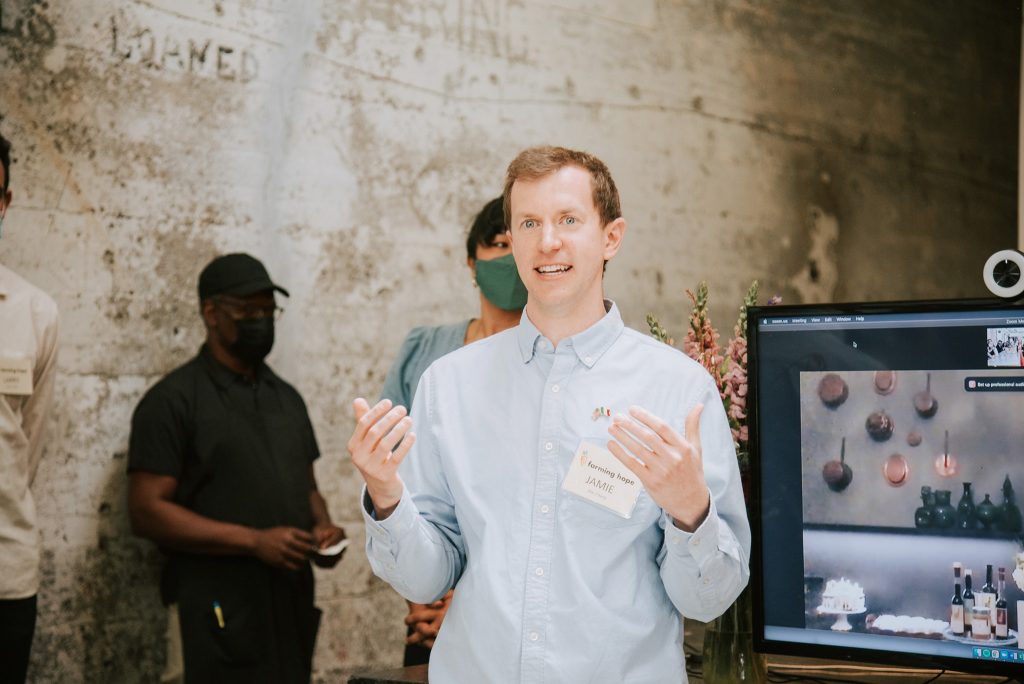 The Refettorio has become a sort of church/non-church, a sanctuary where people grow together by seating at the table and being treated the same. "Farming Hope has a triple impact, the apprentice programs – that will involve up to 20 folks next year; community meals for neighbors who are experiencing food insecurity – we donated over 50 thousand meals in 2020, and over 60 thousand in 2021; food recovery – things that would be otherwise wasted: we are already at 10 thousand pounds recovered this year."
Both universality and uniqueness of the initiative became even more clear during the pandemic. Jamie didn't hide his pride while talking about his team: "Besides the pressing time and anxiety, we worked harder than ever because our apprentices wanted to give back to others – it was and is inspiring for me personally every day. We didn't let anybody go and kept all the apprentices. Even if we had to close our restaurant within two days-notice, instead of having guests coming here to get dinner, we delivered. It's a bit of a missed experience, however, we will be able to start it again in the Spring, while we keep deliveries especially for workers who aren't able to come in person but are still in need of food."
Richard Armanino, Director at Italfoods and member of the SF-Assisi Sister City Committee, is all smiles and greetings during La Festa. "Today's fundraiser is a great opportunity for people to better understand the vision of Italian Chef Massimo Bottura, his desire to give back to those in communities that are struggling with homelessness such as San Francisco, which is a vital step to helping those less fortunate." And continues: "The collaboration between Refettorio SF and Farming Hope is a great model, it provides the chance to learn a skill, employment opportunities, and nutritious meals serving over 400 people per day. It doesn't just enable a life living on the street but offers opportunities to those in need. This organization depends on donations, so I encourage people who didn't attend the fundraiser to schedule a visit and see first hand the amazing work that is being done."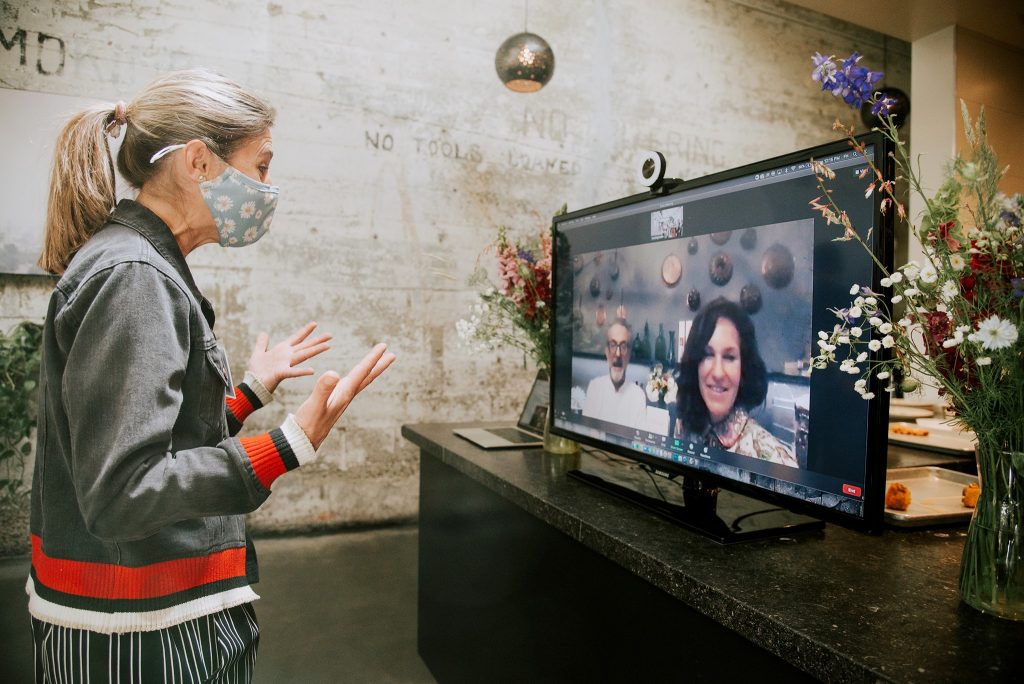 While seated at the communal table and having lunch with some of Farming Hope's team, there's a frame on the wall that speaks more than any other. Dating back to June 2021, a group of people is posing for a photo. Among them are Alice Waters, Jill Conklin, and former Italy's Consul General Lorenzo Ortona. The latter visited the Refettorio at the end of his mandate and before moving back to Italy. In a phone interview, Mr. Ortona shared with us why he is very proud of this project. "Refettorio San Francisco represents a form of soft diplomacy that allows us to bring together the best of Italy, food and solidarity. We can share experiences that put food next to people in need. The Refettorio is an Italian concept that can be exported outside of our country, goes beyond borders, becoming a sign of diplomacy. San Francisco has many problems at a social fabric level, homeless, loneliness, just to mention a few. There are people who don't have a family or any social connections and they are isolated and in need. This initiative helps address these social issues by giving people a place where they are welcomed and feel a sense of belonging."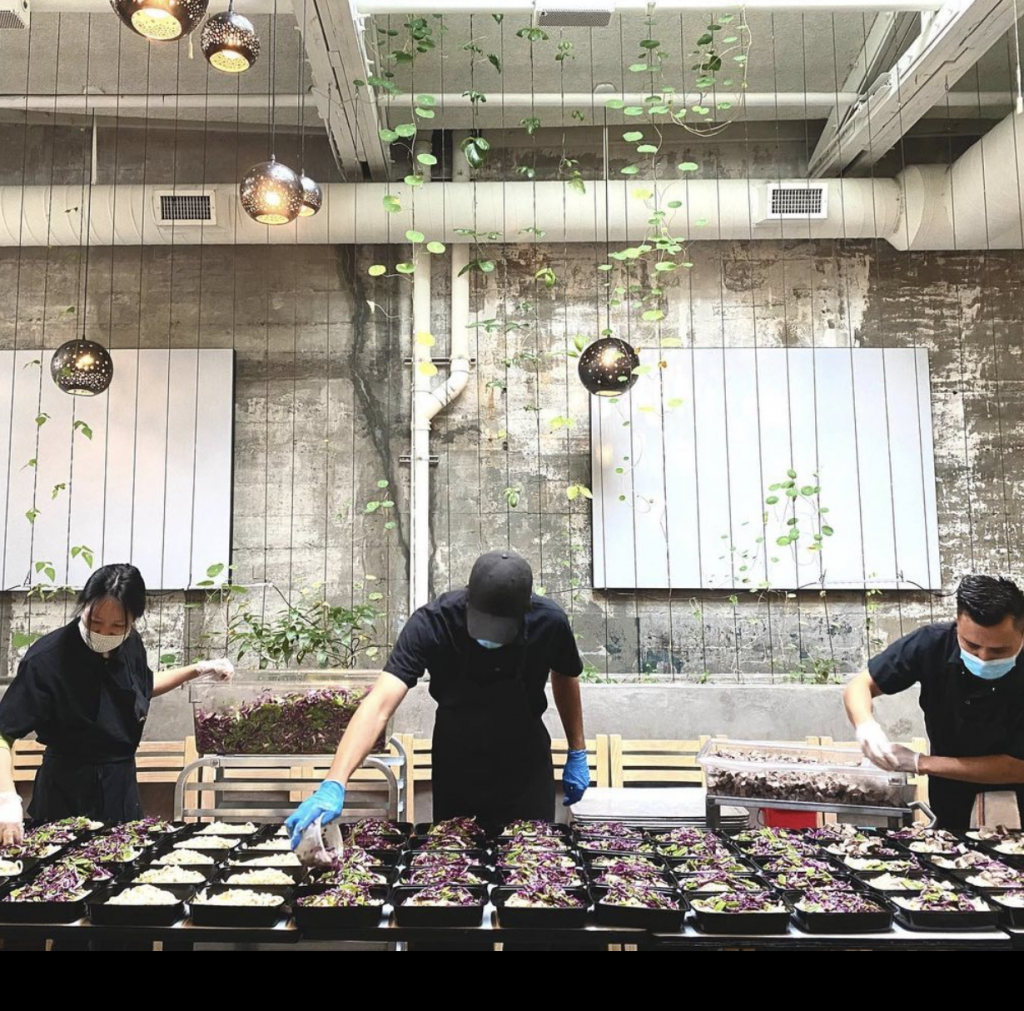 Former Consul General Ortona worked with Food for Soul to start off the project. "I already had a great relationship with Chef Bottura and we, as Consulate, offered support to Jill from Food for Soul, when they were looking for a location. The pandemic helped somehow because many restaurants had closed, leaving some empty spaces. Cala Restaurant was one of them. Not only was Cala an excellent Mexican restaurant, but they also had a great program to give jobs to formerly incarcerated people and offered training in the kitchen and on the dining room floor. The connection with them and timing were just perfect."
What happened after they were able to lock the place is now part of Refettorio SF's story. "We worked with Massimo, Jill, and Jamie to create a virtual board of people from the Bay Area who are close to Italy as well as to the principles of fundraising and awareness. Alice Waters, Fedele Bauccio – CEO and Cofounder of Bon Appétit, high-level chefs who know Chef Bottura, like Michael Tusk from Cotogna, and some other important names, like Joe D'Alessandro from SF Travel. Through virtual meetings, we created a network of high-level people who share the same sensitivity as Chef Bottura. After this first step, I am delighted that the new Consul General, Sergio Strozzi, will be able to carry on this project. This will always be known as Italy's gift to the city of San Francisco through soft diplomacy."
Consul General, Sergio Strozzi, is excited to take on the legacy of this project, knowing how much work is left to ensure its success in the long run.
Consul General, why is this project important for the Italian community and San Francisco?
With over 1 in 4 San Franciscans facing food insecurity due to COVID-19, there are certain communities in desperate need of help. Refettorio works as a bridge between everyday's food waste and food insecurity that many people are facing. This international project is also a tangible example of Italian people's great social solidarity towards poor and disadvantaged people.
One of the most important things the Refettorio wants to do is to strengthen community resilience, especially how we get out of the pandemic. How will this project help build on it?
This project represents both the strengthening of community resilience and an opportunity to provide a sense of belonging for San Franciscans and everyone in the Bay Area. Refettorio plans to work with individuals, families, children, and youth, all the vulnerable people who are in need of social and economic capital. When we help our most vulnerable parts of society, we are able to build a community for all, which will ultimately strengthen community resilience.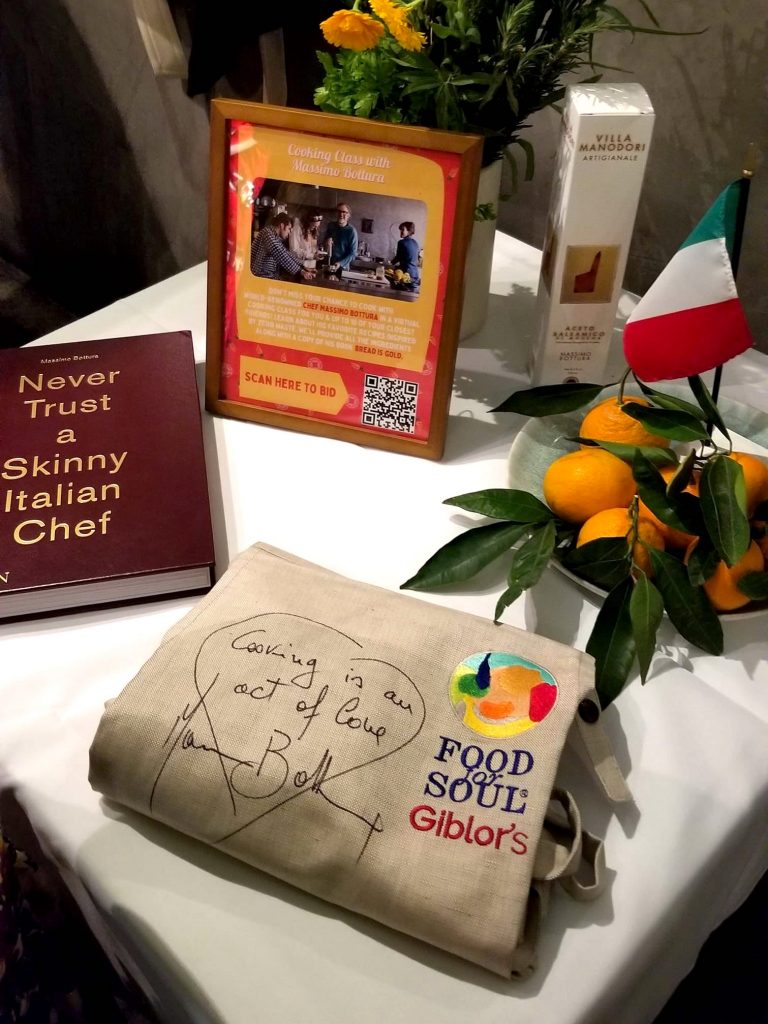 The relationship with local communities is going to be crucial. What's the plan for the near future?
The plan is to engage the community in every aspect of it, to empower and grow a local organization that promotes socio-economic mobility and a healthier food network. This will be accomplished by offering food education initiatives, cultural programs, events, and volunteer opportunities that promote social cohesion through a food system. As Consul General, I also call upon the various Italian-American Associations in the Bay Area, whose involvement in the community cannot be understated, and will be fundamental to the success of the Refettorio. The goal is to open this project to as many people as possible by providing multiple paths of involvement. By doing this, we can engage with the community in a deeper and wider way.
Are there any events that will allow the community to learn and get to know the project?
The best way to know about the project is by getting involved. Refettorio has an active team and its daily events are meant to allow integration between the project and the community. The most important upcoming event will take place on the occasion of the 6th World Week of Italian Cuisine when we will be awarding the Second Edition of the Carol Field Award that honors Carol Field, an innovator in the establishment of Italian Cuisine on the West Coast. I hope that many San Franciscans will go to the Refettorio, help the team, and be a part of this wonderful community!