She was an amazing lady with the grace of a swan, yet strong-willed, independent, and resilient. A splendid role model like no other in Italy, Rita Levi-Montalcini (April 22, 1909 – December 30, 2012) was a Nobel Prize-winning neurologist and one of the smartest women who ever lived.
In 1954, after years of obsessive study, she discovered the nerve growth factor (NGF), a protein that when released by cells attracts nerve growth from nearby developing cells. Until that time, scientists did not understand how the development of the nervous system was regulated to result in the final complete innervation of the body.
In 1986, Rita was awarded the Nobel Prize in Physiology or Medicine for that discovery. She died aged 103 years as the longest-lived Nobel Laureate.
To understand her historic journey, I met her niece Piera Levi-Montalcini, an electronics engineer who is President of the Levi-Montalcini Association she founded. Piera is also on the Board of Directors of the foundation established by both of her aunts, the pioneer in neuroscience Rita and her twin sister Paola, a well-known painter who was a pupil of modernist artist Felice Casorati.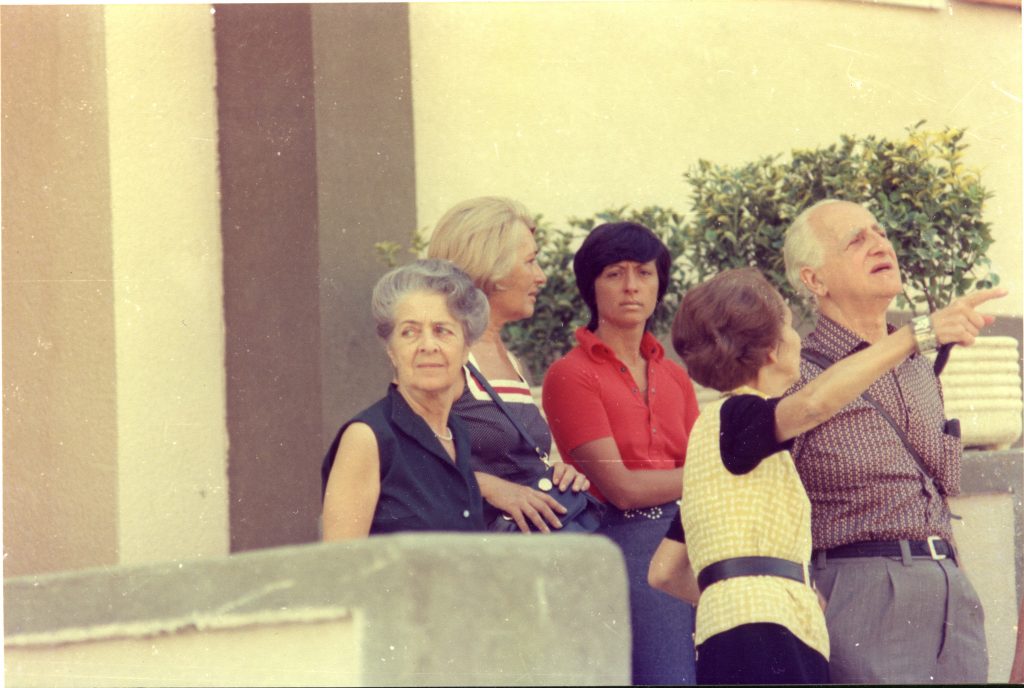 Ms. Piera Levi Montalcini, your Aunt Rita addressed to you the following words in her last will: "Deeply moved by your desire to keep the memory of our family alive, I consider you my spiritual heir." What emotion did you experience when you heard that? And today what does it mean to you to keep up your Aunt Rita's tangible memory by also transmitting her virtues for posterity?
The duty I already felt was heightened and deepened after her will was disclosed. At the time, I was already praising my family's talents—I am referring to the three siblings. Rita's twin sister Paola and their brother Gino, my father, also emblematic figures for the 1900s. Almost everything is known about Aunt Rita, while the work of Aunt Paola as a painter deserves further analysis and study. Aunt Rita said that her sister "never cloned herself." Paola gradually adhered to all the art movements of the 1900s, giving each period her own interpretation. I like to think of Aunt Rita as a science artist and Aunt Paola as an art scientist. There is still a lot to write about my father, starting from his early career as an architect with projects that place him among the first and most important representatives of the rationalist movement in Italy, without mentioning his skills as a caricaturist, portraitist, and sculptor. In addition to family education, their talents nurtured one another through continuous interaction, the long discussions on aesthetics, philosophy, language, science. Also, the ways of seeing life, and their ability to reflect on the position of one another, contributed to a 360-degree enrichment of their personalities.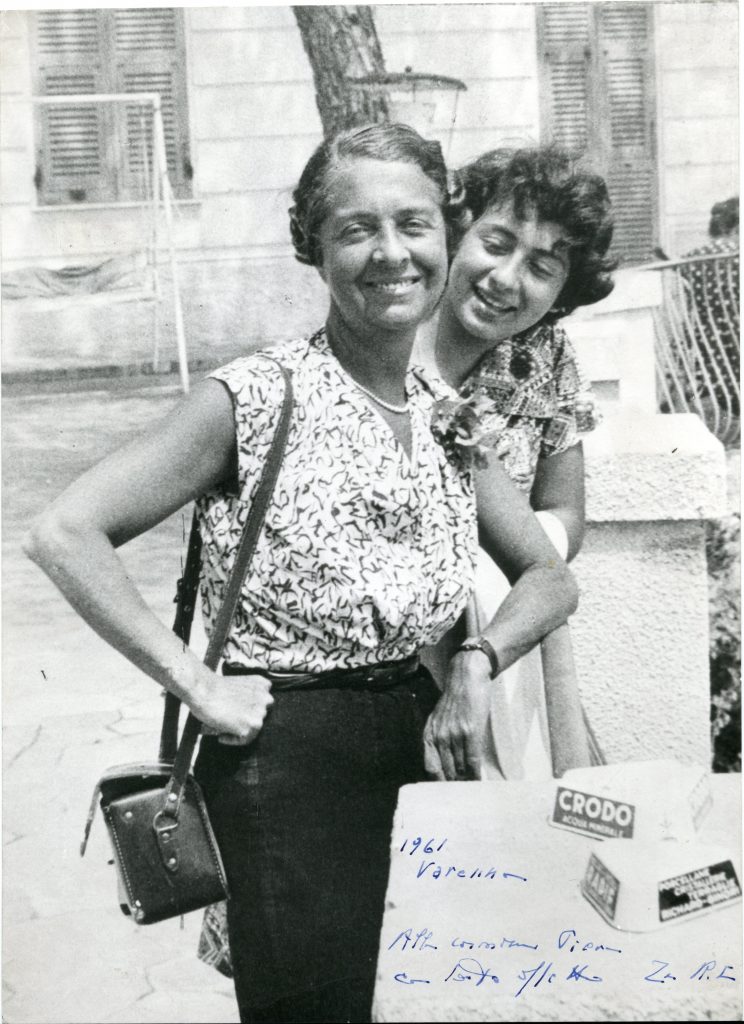 My only commitment is to serve these three great minds, not simply celebrate, as some may think, the sense of belonging to the Levi-Montalcini family. I have a strong desire to put at the disposal of scholars all the documents from my family archives collected over more than a century and spread my family's teachings. Given the amount of work it requires, I fear my strength is insufficient to achieve this goal, yet I continue to hope I can find people or institutions passionate about the intellectual skills of these three siblings so as to help me in this endeavor.
In 1947, Rita was invited to work at Washington University in St. Louis and remained there for 30 years before finally returning to Italy, where she lived in Rome. Politically active, she was a senatrice a vita, or a senator for life, and a prolific essayist.
The Nobel Prize in Physiology or Medicine 1986 was awarded jointly to Rita and American biochemist Stanley Cohen "for their discoveries of growth factors." The following year, in 1987, President Reagan awarded her the National Medal of Science. How did she like living in the US where she taught neurobiology until 1977?
What aunt remembered most willingly in the US were the laboratories, colleagues, and the possibility of finding research grants. In those years she traveled a lot for conferences and also during the holiday periods, as returning to Europe for a short break was very difficult. The friends of that time remained friends throughout their lives. They maintained strong emotional and working relationships.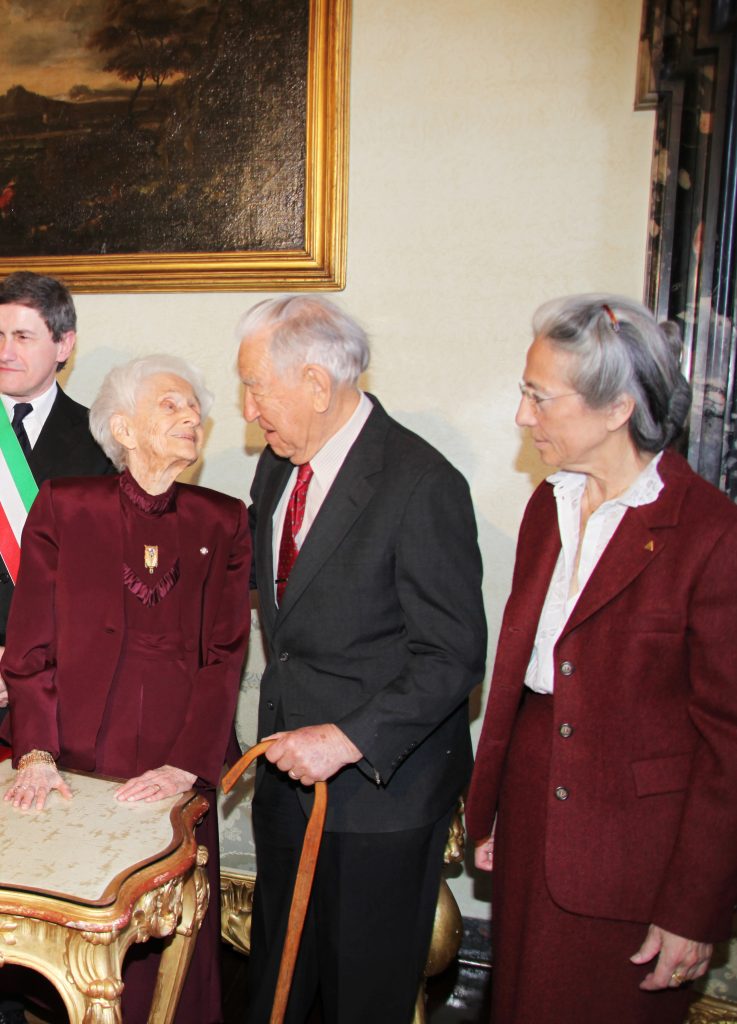 Her discovery in 1954 provided and allowed a greater understanding of pathologies such as Alzheimer's, senile dementia, and tumor diseases. If Rita were still alive today, how much would she think there is still to be done to eradicate both Alzheimer's disease and cancer from the face of the earth?
According to her close co-researchers, many things still have to be understood before we can declare victory over these disabling and deadly diseases. My Aunt Rita conveyed to me her belief that medical research is useful for the discovery of a drug, but it is even more important for understanding the true role of NGF in our body. She herself said she did not understand, at the time of her discovery, the importance and the multiple implications NGF has in regulating our life. In the last years of her life, she confided to me about a theory she hoped to prove true before departing this life. I preserve it and wait to see it confirmed by one of the many laboratories working in the wake of her discovery.
Rita is the only Italian woman to receive the Nobel Prize for Medicine and in any case so few women in the world are Nobel Laureates in Science. Is sexism still a problem for the scientific world?
I would say all sectors of activities are impacted by a form of sexism which is caused mainly by two factors: the former is generated by the fact the rules were written by males for a world built for men, the latter was brought forth by the female nature, generally less inclined to competition and more inclined to sharing and for now still far from defending one's work. We have evidence of numerous cases where women's merits and talents were attributed to someone else in the family belonging to the stronger sex or were snatched by colleagues.
Your aunt combined passion, an unwavering dedication, knowledge, and intuition. Were there other things that determined her personality, besides obvious intelligence?
The major component for her success was the determination that led her to demand in collaborators the same professional rigor she had. She was a strong-willed woman and had no time for self-indulgence.
You were thrilled to accompany and assist your aunt's journey until the day she passed away. What are the three most important teachings that she has passed on to you?
Perhaps I had already acquired the three most important teachings from my family's set of teachings, and Aunt Rita has mainly contributed to strengthening them. The first is rigor and commitment to face both work and life in general. The second is to always be available for others. The third is about putting respect in first place for oneself and others.
There are many other similarities among most of my family members and me. We share love of beauty, desire to travel and thirst for knowledge, together with powers of observation, the merriment of improving the improvable, then optimism, and setting difficult goals.
In an interview, your aunt said she was "always on honeymoon or 'luna di miele'– basically in love- not only with chicken embryos but with the brain." Did she have to struggle to affirm that brain or did her lovable personality naturally make it easier?
Also Aunt Rita had to battle to affirm her thoughts and the settings she inferred to her work. When they ask me this question, I always answer that when a woman dares naturally and carelessly to enter an all-male world, she must instill a sort of fear in others, such as the monsters of the fairy tales that scare children. When Aunt Rita enrolled in medical school there were six girls out of a hundred young guys. The same happened to me decades later: when I enrolled in the Engineering Polytechnic there were a dozen girls spread over all classes of a five-year degree program.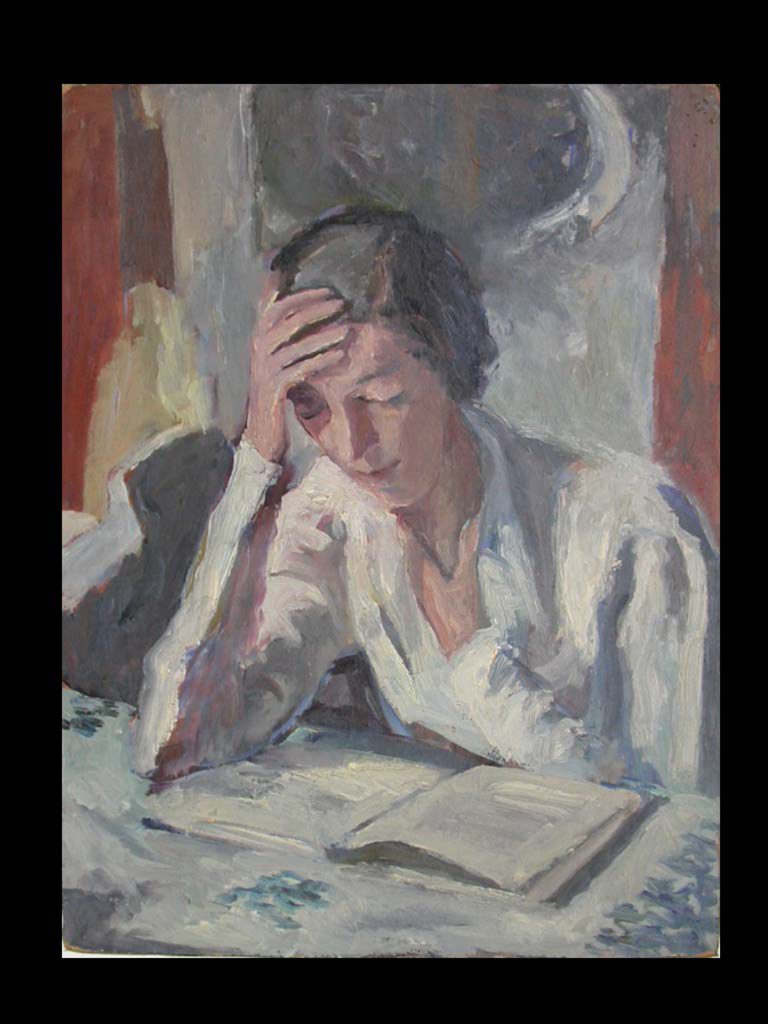 What do you miss about her most?
I mostly miss the opportunity to talk to an authoritative person of great experience. She was always in contact with the greatest innovators, from many fields and of any age. They all expressed very interesting points of view. They marched to the beat of their own drum, taking new paths in research. She was always open to innovation, evolution. She was always ready to design a better future by using her ability to connect information from different fields of knowledge.
Do you continue to live in the Roman house where Aunt Rita lived with her twin Paola among incredible archives, images, and documents?
After many years I still can't think that house is mine. I have not yet changed or moved anything that was there when my aunts lived there. My sense of conservation prevents me from replacing their things with my stuff– this makes me not forget what life was like when I was their guest. The Roman house is an awesome affectionate place.
You were born to a Jewish family from Piedmont: the Levi from Turin and the Montalcini from Monferrato. When the racial laws struck in 1938, your aunts fled to Belgium. Unfortunately, racism, anti-Semitism, and the many faces of discrimination still exist.
Racism and anti-Semitism will never die out completely. Not even the different perceptions men and women have of each other will die out. Aunt Rita attributed these "plagues" to the slowness of the archaic brain, the reptilian brain of survival, in evolving itself, if it ever evolves.
Rita attended medical school against the will of her father Adamo Levi, an engineer and mathematician. She entered the medical school of the histologist Giuseppe Levi, the father of novelist Natalia Ginzburg. Rita's fellow students included two other future Nobel laureates — microbiologist Salvador Luria and a giant of cancer biology, Renato Dulbecco. In those post-Victorian years far from feminism, what prompted Rita to be determined to shape her own existence?
I don't think it is possible to fully explain the reason for the choice itself. My aunt claimed she didn't have a true vocation in female-dominated fields of the time. She said she would have liked to be a professional writer but kept saying she didn't show a specific aptitude for it. Reality and facts denoted other things instead: her handwritten letters with her unique handwriting so far from the typical styles of penmanship of the time do not even contain a correction and are full of poetic passages and refined humor.
Did she regret not having married and not having children? And was Renato Dulbecco only a long-time friend, nothing more than that?
I never heard words of regrets from her in that sense. It is known that children are joys and sorrows. She used to say: "When you have a child you don't know who you take within your home." I never dared to ask her anything about her love life as in the family we have the principle that respect for others consists of collecting what they want to tell you — you must not allow yourself to ask any further.
Your Aunt Rita and your family went through difficult years because of the racial laws that forced them to flee to Brussels. Upon returning to Turin, Rita was unable to immediately attend university as a Jew and therefore turned her bedroom into a laboratory where she continued her research on the role of genetic and environmental factors in the differentiation of nerve centers. It was in her home laboratory she observed and described apoptosis, a form of programmed cell death, or"cellular suicide." Until the end of the war, she lived underground, avoiding fearful rastrellamenti, or roundups, and subsequent deportation. At first, she lived in the Asti area and then in Tuscany including in Florence, where she carried out her research in makeshift labs. What was it that drove her to obsessively pursue her research in such a problematic time? An anecdote about that hard period?
To ensure survival, even in "extreme" situations, human beings take care of what interests them. It is the only way human beings have to avoid panicking without being overwhelmed by events. They avoid "wasting their time on fearing the worst" at the expense of what interests them – they can keep hope alive this way. In tough times, hope reassures us things will get better in time.
Aunt Rita went to the Asti countryside farms searching for fertilized chicken eggs. She would say they were necessary to feed her children who needed highly nutritional food. Once she removed the embryo, on which she then worked, she made the leftover yolks into omelets for the whole family!
Your aunt was very organized, you recalled in an interview. "She knew how to use and distribute her time: she got up very early to read, then had breakfast and went to work. That was her routine, every day, up to the last day," you said. What were her favorite readings?
My aunt's leisure reading was detective stories, in particular Agatha Christie mysteries, perhaps also because in those types of books she saw a similarity with her work: she used to say her work was a spy story. As the detective searches for the killer, she was looking for the NFG potentialities. Her library, however, contains books on all kinds of subjects. She read constantly and consistently, highlighting and marking the most interesting pages and passages with a yellow post-it note. When she then started writing books, she claimed that this helped her continue reading and keep informed on everything printed.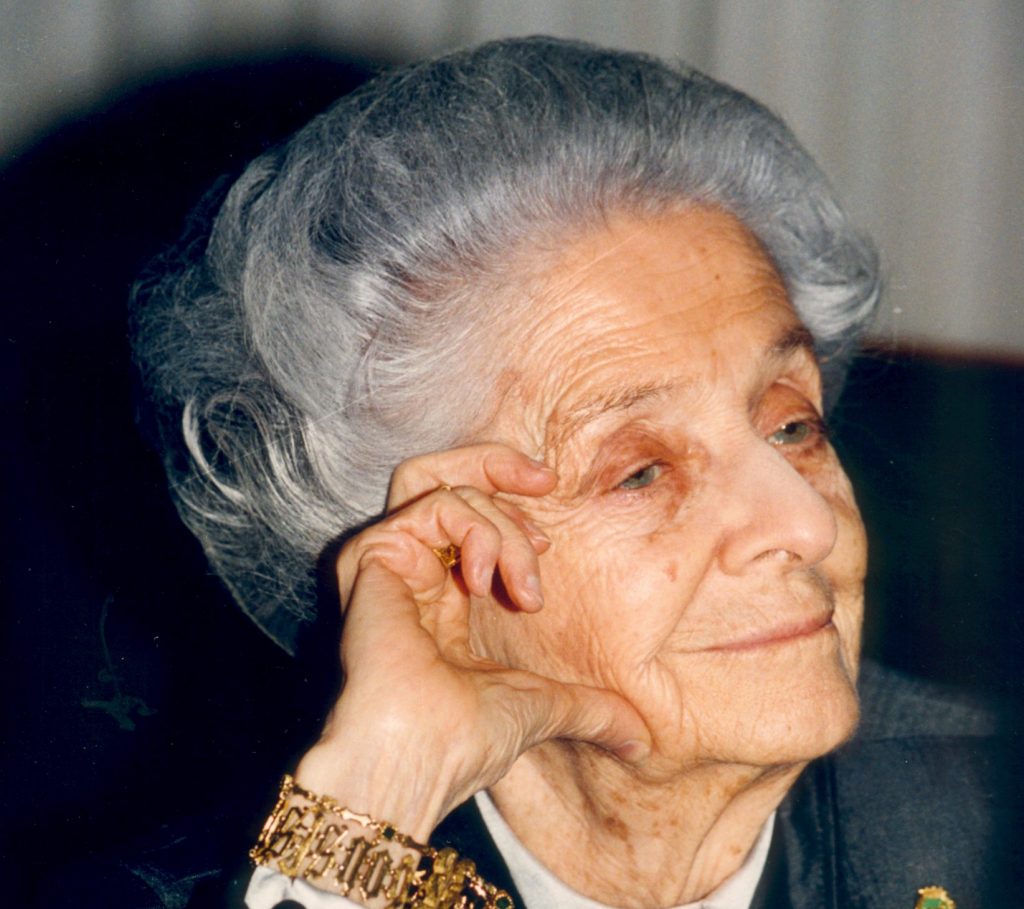 She had no children but developed a positive relationship with young people. She saw the future in them and the hope of a better world. She taught them the importance of willpower, determination, and hard work. She was a role model for them. What would she say to them today?
The relationship with young people was born after receiving the Nobel Prize. Earlier, when she taught, she didn't have much time for them: lessons took precious time away from research. In the last years, up to mid-2012, every day she went to the laboratory to follow the work of her collaborators. She could no longer carry out the research herself due to her almost total blindness caused by a maculopathy — and to think that as a young woman she had such a prodigious sight. Blessed with that she could operate on two to three-day-old chicken embryos invisible without the resolving power of a microscope. She worked with pins she forged in the shape of a scalpel, which she managed to hold with her thin and tapered fingers that remained so until her death.
The worldwide fame, the invitations, and conferences brought her into contact with the young people in schools. She found in students attentive and respectful listeners. They were curious and eager to know and follow in her footsteps, the girls above all. At the end of each conference, she asked me, "What can these kids see in me, who I am so old? How can I help them?" Even today I meet former young people who tell me they overcame difficult moments by reading her books or listening to her lectures. Still today many girls choose to study medicine to follow her example.
If Aunt Rita were still here, she would encourage young people to take possession of new technologies, learn how to exploit them to the fullest to finally reach that level of knowledge capable of eradicating many diseases.
Has Professor Rita Levi-Montalcini ever felt the level of attention towards her as something unbearable?
According to my aunt's account, the first months after receiving the Nobel Prize were particularly difficult. Even though she was attending the most important scientific and cultural circles in Italy and worldwide, the fame conferred by the media catapulted her from a world filled with interpersonal relationships into a world of a single person in front of a large heterogeneous audience. But given her temperament, she soon reacted by finding her way of dealing with the new situation. Her lectures were conversational and off-the-cuff, with a clear, precise, and simple language that touched on the most disparate topics. I was always amazed at her surprised tone of voice when every time someone stopped her on the street to greet her. She always asked me: "But how do they know me?" She then remembered everyone as her memory was incredibly capacious and lucid until the end.
Cheerful, and with a sense of humor, Rita said scientists had an "enormous" responsibility towards society. What would she say about today's virologists in these COVID-19 times?
The responsibility my aunt placed on scientists was above all that of the transmission of knowledge, what they know, and study. Only by making people aware of the progress of science, mechanisms of control can be created over the use of science itself, only by explaining what is being experienced in a simple and understandable way can you avoid non-scientists becoming unaware victims. My aunt did not blame scientists, requiring them to bear the responsibility of explaining phenomena that current knowledge cannot explain: scientists are human beings and as such cannot be omniscient. The progress of science provoked an increasingly intense specialization that prevents having a global vision of problems — that is why interaction between specialists of the various branches must become increasingly close and interconnected. If we want to talk about the pandemic still going on, I think that my aunt would not have looked favorably on the scientists who "knows everything." She would be well aware there's more than one way to read what a scientist says.
In 1944, in Florence, your aunt volunteered as a doctor and nurse with the Anglo-American troops. At the Anglo-American headquarters, she also treated people hit by the typhoid fever epidemic. There, she realized that kind of role was not suitable for her as she was unable to build the necessary personal detachment from the pain of the patients, as she recalls in her biography: "There was an ongoing typhus epidemic, dozens of people died. I did everything, the doctor, the nurse, the sedan chair carrier. Day and night. It was hard and I was so lucky not to get sick." How would your aunt consider this pandemic?
Medicine is a vocation. What we have seen today is no different from what happened in the epidemics of past centuries or field hospitals in times of war. The ability to take on the pain of others is not for everyone. Aunt Rita had a great admiration for those doctors and nurses. She had exceptional diagnostic skills: from a few symptoms she was able to quickly understand the type of disease people were afflicted from and suggest them a specific specialist.
In the enhancement of human capital, Rita said that "the male sex is favored, while the female sex is prevented." If she were alive, would she still be fighting on this? Have we seen significant progress on this?
As long as there is discrimination, it is necessary to fight and Aunt Rita would never have pulled back. She also sided with her twin Paola, who also fought when it came to defending the rights of female painters always excluded from large exhibitions in favor of male colleagues.
I am afraid it will take a long time before the steps towards women's empowerment are significant, also because women still accept discrimination as a result of stereotypes they cannot identify as such.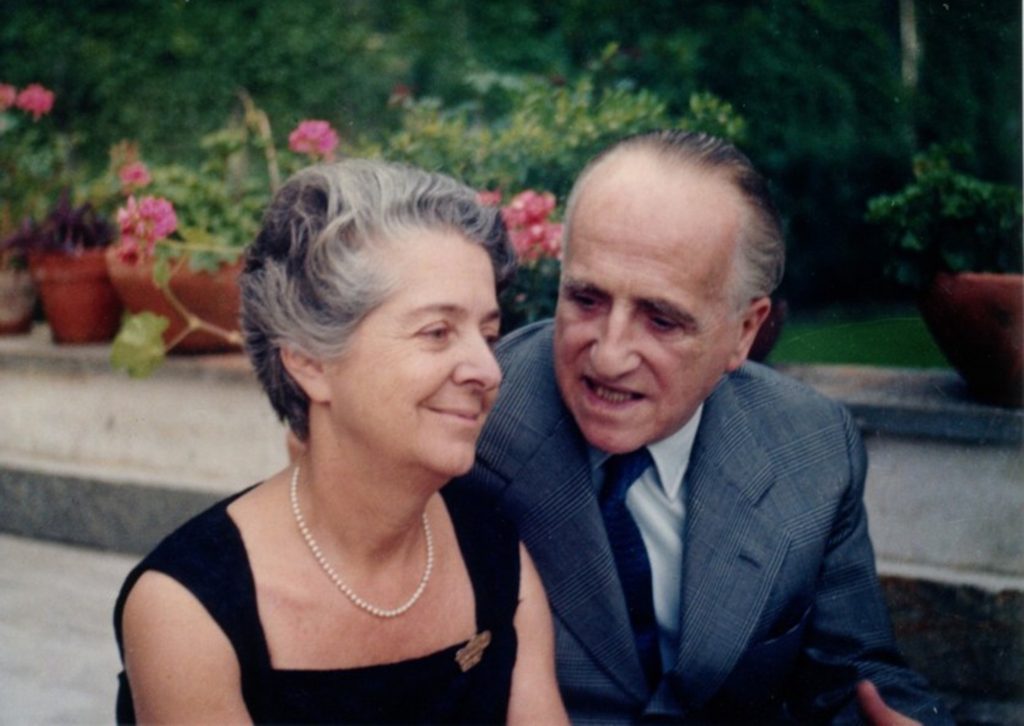 What is the best way to continue to honor Rita Levi-Montalcini both from a scientific and a human point of view?
Aunt Rita left great teachings and initiatives including, in 1991, the International Council of Human Duties, a Magna Carta for duties and a code of ethics of shared responsibility, also signed by other Nobel laureates.
Today in Italy there are some 90 schools of every order and grade named after her. I created the Levi-Montalcini Network which connects all the schools through a memorandum of understanding to the Levi-Montalcini Association. The common commitment is having children trained in logical thinking and observation of the world around them from a very early age. Taking nothing for granted, we are trying to improve what is improvable as my aunt wrote in her autobiography, In Praise of Imperfection: My Life and Work. Only what is perfect cannot be improved, everything that is imperfect can be ameliorated.
I believe schools, especially kindergartens and primary schools, are the best vehicle for passing on the teachings of Aunt Rita, her scientific, social, and moral teachings. I am also trying to expand these initiatives abroad and I am following very carefully what others do in her honor outside our borders. In Montreal, an avenue is dedicated in her name. The National Academy of Sciences in Washington hosted two exhibitions on her. Other exhibitions were in Madrid and Israel and there is an abundance of scientific conferences that take her name.
To not disperse this cultural heritage, many human and material resources are needed. As I am an optimist by nature I am sure I will find someone who helps me. Aunt Rita is not only my aunt (even if sometimes I am jealous!). She is the aunt of all school kids and the aunt of all those who valued her. And I hope they will not want to separate her in memory from her two equally brilliant siblings."