Summer has been long and hot here in the Umbria hills, so ragù or cream sauces don't really appeal with these temperatures. We do consume an inordinate amount of tomato salad and mozzarella, enough to feed a small army. However, after a busy day, there is nothing more refreshing and satisfying than a simple and light vegetarian pasta followed by a plate of fruit.
If you wish to make a truly Italian-style vegetarian pasta, I recommend you keep to the following principles:
1. Plan to build a balanced recipe with one ingredient as the leading character and the others to complement and contrast the main ingredient.
2. Preferably choose one vegetable and let it shine with minimal manipulation.
3. Be gentle with the aromatics; burned garlic or onion is bitter and indigestible, and the aroma of too many herbs is confusing rather than interesting.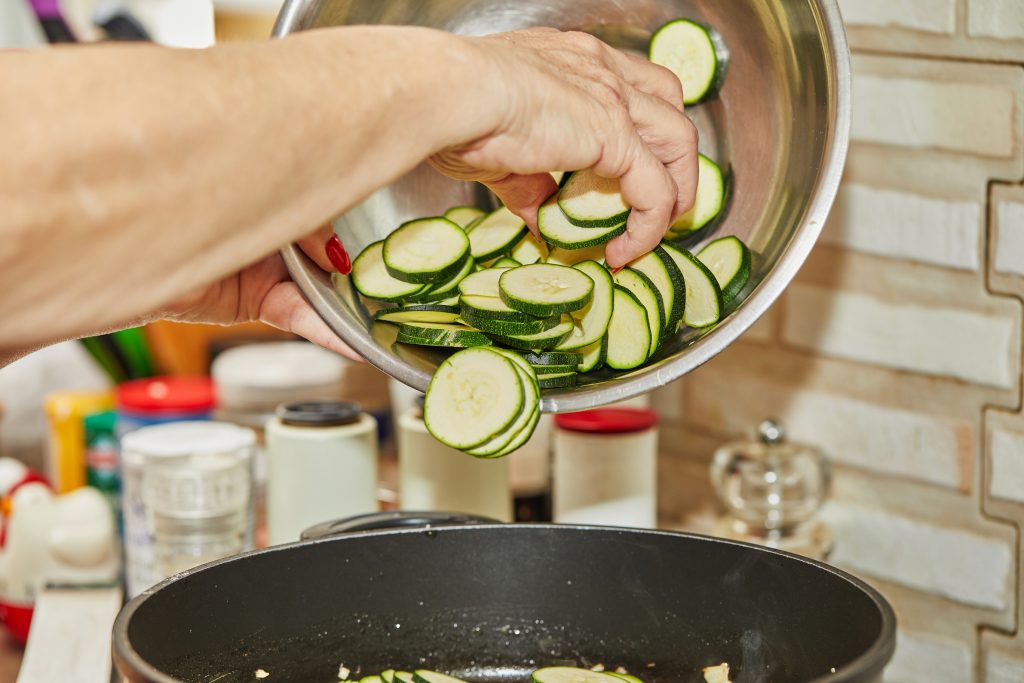 Also, please, be restrained with fats. Pasta should not swim in a puddle of greasy sauce. A teaspoon per person of best-quality extra-virgin olive oil, drizzled on the plate just before serving, provides plenty of aroma without the excess calories. Use best quality Italian durum semolina pasta, bronze-drawn. I am always in favor of local produce, but from my experience of living abroad for many years, pasta made in Italy is always a superior choice.
This recipe is a classic example of these principles. It uses only one vegetable, two aromatics, onion and saffron, and ricotta, which is considerably lighter than cream.
Ingredients:
3 small zucchini (about 1/2 kg, 1 lb)
1 small onion, diced
125 g (4 oz) fresh ricotta
1/2 teaspoon salt
20-30 threads or 1 small pinch powdered saffron
350 g (12 oz) short pasta like penne, orecchiette or fusilli
grated Parmigiano and best quality extra-virgin olive oil to serve
Prepare the saffron:
— If you are using saffron threads either grind in a mortar with a pinch of salt or soak in a small amount of warm water in a covered container for 30 minutes to 12 hours, the longer the better.
— Stir the saffron into the ricotta. If using soaked threads, add the soaking water also. Powdered saffron does not require soaking.\
Prepare the zucchini:
— Halve then quarter the zucchini lengthwise, then cut into 5 mm (1/4 inch) thick slices. In a large saucepan and over low heat, sauté the onion in olive oil until fragrant. Don't cook the onions too long or they will burn before the zucchini are ready.
— Increase the heat, add the zucchini and stir fry quickly until tender and starting to become golden. Set aside.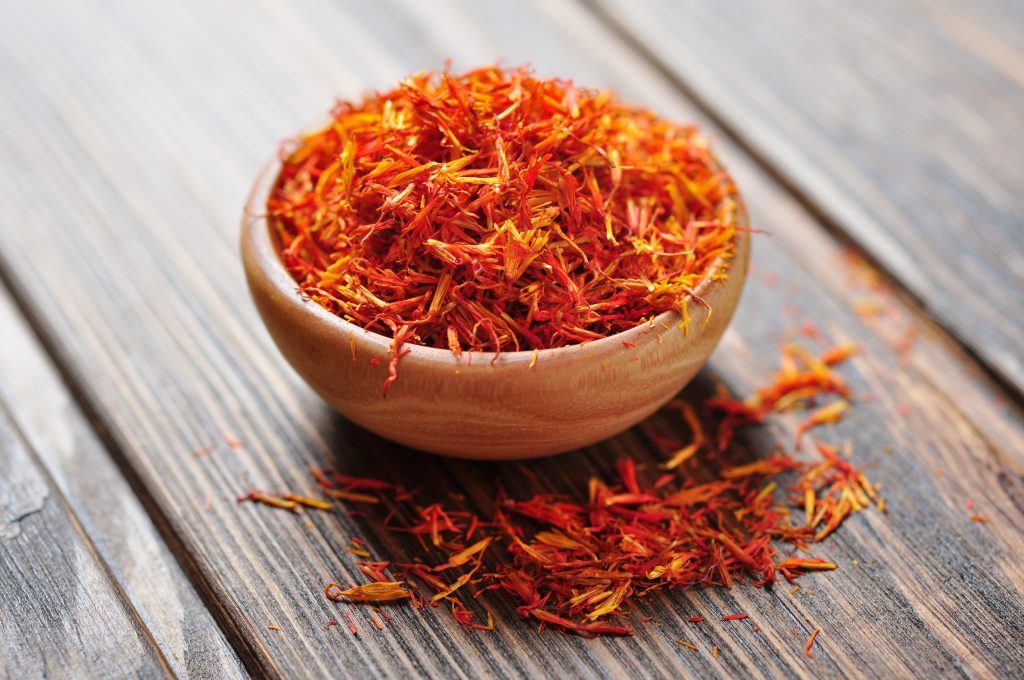 To finish:
— Cook the pasta in plenty of salted boiling water according to the packet instructions. Drain, reserving 1-2 cups of pasta water.
—  Add the cooked pasta to the zucchini over medium heat. Stir quickly, then add the ricotta with saffron and a ladleful of pasta water. Increase the heat and stir vigorously to incorporate the cheese. Add more pasta water to keep the ricotta fluid, if necessary.
— Plate, drizzle with your best extra-virgin olive oil and a sprinkle of Parmigiano. Serve immediately.
Letizia Mattiacci is a cookbook author and owner of Alla Madonna del Piatto Cooking School and Agriturismo in Assisi, Umbria, https://incampagna.com. This recipe has been previously published in Mrs. Mattiacci cookbook entitled Festa Italiana.