L'Italo-Americano could launch an international prize in Italian identity. And we could do it with good reason, considering we've been promoting and giving voice to Italian culture, language, identitarian dimension, and the immense heritage of the Italian-American community for 113 years. In this year of rebirth, of slow but confident recovery after the heavy pandemic setback, we could begin to consider October, the Month of Italian Heritage, as the right moment to thank, from these pages, those who give excellent reasons to be proud of our tricolore. This year, Italy and the West Coast have good reasons to celebrate: the Nobel Prize in physics went to Giorgio Parisi and Italy's research, while the LA skyline can be proud of its new, wonderful Academy Museum, a symbol of new beginnings for the cinema, culture and tourist industry, which is key to the city's identity. Yes, we could award the Nobel-winning theoretical physicist and starchitect Renzo Piano.
Two personalities doubly connected.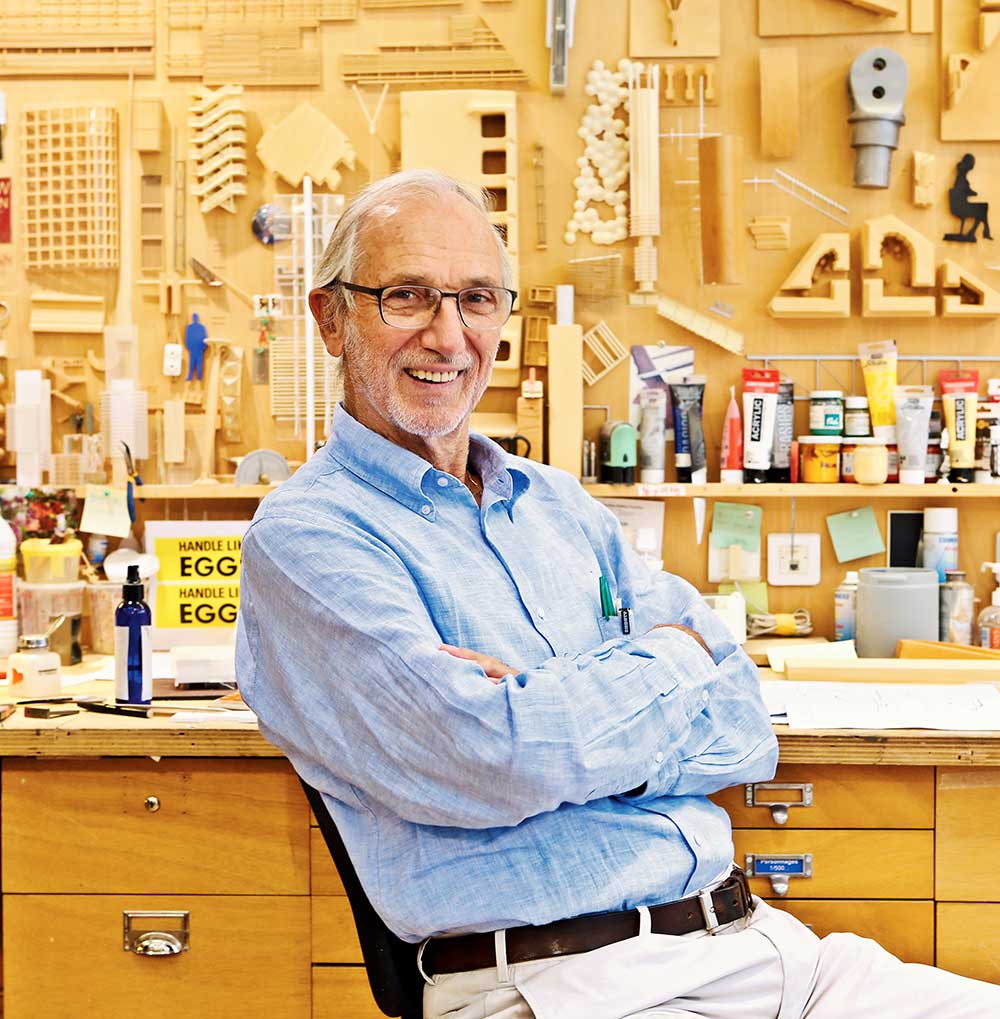 First in their origins. Parisi's father and grandfather were construction workers and young Giorgio was encouraged to become an engineer. But he was more attracted by the complex abstractions of his science and mathematics books and wanted to study something innovative. He was attracted by the adventurous nature of researchers, who consider physics the field where the most difficult intellectual challenges are played. Renzo Piano also comes from a family of construction workers that allowed him to understand "construction site life" at a very young age and to practice the profession. He was selected as one of the 100 most influential people in the world and won the Pritzker Prize, which is considered as a Nobel in architecture: to win it, you need a combination of talent, vision, and commitment, and you must be able to give consistent and significant contributions to humanity and the environment through the art of architecture.
The second connection comes from their award-winning career: both, to achieve their precious results, always had their heads in the clouds. Yes, we could launch L'Italo-Americano award by transforming that "… and the Oscar goes to …" into " … and the head in the clouds goes to …".
This is a beautiful Italian expression we use when someone is thinking about something, distracted, absorbed in their thoughts, disconnected from reality, and we want them to come back to earth and get back in touch with the world around them. But it's amazing to think that up there, in the clouds, lies the visionary ability to find solutions and ideas that no one has ever had, and there is enough distance to analyze problems, to evaluate and ponder them, to find the right solution.
Up there, where we can breathe oxygen and not pollution, our eyes enjoy a panorama that goes well beyond what has been seen, built, discovered, and known already. Basically, among those clouds, we can be creative and genial, we can fly and we can think deeply. But after the illumination, it's time to come back to Earth. Abstraction, intuition, geniality must set down their roots somewhere, just like an absent-minded person must return to concentrate on the work they were doing. Yet, that look, that staring into space with a dreamy or thoughtful expression is precious, because it heralds something new, it heralds creative outcomes.
Parisi and Piano, each in their field, are just like that, with their heads up in the clouds, ready to write new stories, to trace new avenues for the world to follow. Just like Socrates in Aristophanes' The Clouds, represented for the first time in Athens in 423 BC. Back then, philosophers and thinkers were leading an intellectual revolution that was at the origin of European culture as we know it, but that was viewed with suspicion in the city's most conservative circles, which considered it a threat to official religion and traditional values. Aristophanes, who was a traditionalist and against new philosophies, gave us a Socrates suspended in the air inside a basket. The philosopher would explain that being up there allowed him to free his mind and let his thoughts fly high up in the air, and that, by doing so, he could make incredible discoveries. Almost 2500 years later, it's evident that Aristophanes has been punished by his own very parody and the lesson to learn is clear: not everyone can overthrow traditional values systems, but who does it leaves a mark, just like Socrates.