This spring, cities and counties statewide were forced to shut down, or slow down, their economies to control the spread of the virus. Consumer demand fell because of stay-at-home orders, rising unemployment and overall economic uncertainty.
A report from Downtown Seattle released in August noted that about 1,300 businesses have closed permanently. That figure includes more than 100 businesses in downtown Seattle alone. Without a vaccine until at least 2021, it is hard for business owners, arts administrators, restaurateurs and others to know how to plan.
We wanted to learn how Italians and Italian Americans in Seattle are coping, so we reached out to four community members to ask how the pandemic has changed their lives and how they are managing to stay focused, energetic and optimistic – or are they?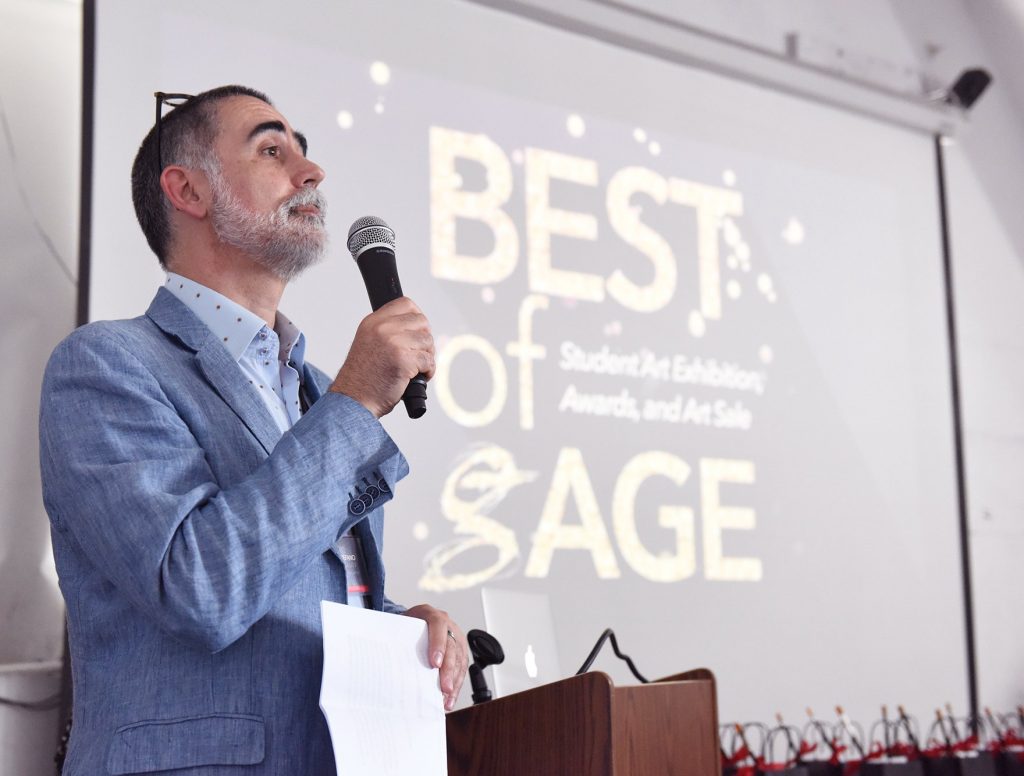 "At Tutta Bella, we've been talking a great deal about purpose," said Joe Fugere, who founded Tutta Bella Neapolitan Pizzeria 17 years ago. "Throughout the last few months, we've been asking ourselves: why are we here? What motivates us each day to come to work? For me, there is only one answer: we want to continue the legacy of nourishing lives. This is a core company value and it is more relevant than ever."
Arts administrator Stefano Catalani is from Genazzano, south of Rome. After he arrived in Seattle in 2001, he quickly made inroads in the arts community, starting as a guest curator and then moving on to Bellevue Arts Museum. Today he is executive director at the Gage Academy of Art.
Catalani finds the inability to make long-term plans both exhausting and burdensome. "I now plan one week at a time, both in terms of professional commitments and my personal life," he said. "I miss the human ability to project into the future and the relief and diversion I get from the present. With the present constantly and forcefully before our eyes, the demands to focus are sharp and the energy drain is steep."
Spending time teaching the next generation of bakers has brought a new sense of purpose and joy to George DePasquale, who founded the Essential Baking Company in 1994. "I've decided to spend my time living and teaching the more scientific and soulful aspects of baking," he said. "It's amazing to watch folks get truly engaged and proud of their work."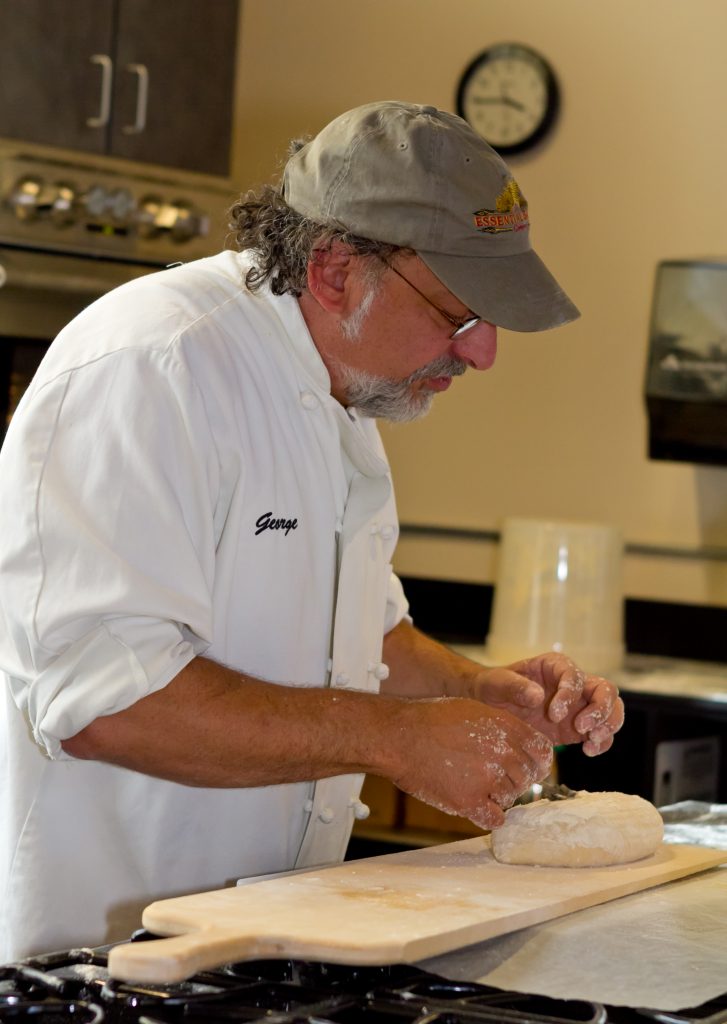 DePasquale has an added incentive to live each day with purpose. "A close friend of mine almost died of COVID-19 and I actually tested positive," said DePasquale. "I was lucky to be almost asymptomatic, but the experience taught me to keep my physical apparatus in tune. I'm much more conscious of balancing my diet now and I try to exercise every day. Getting older in this time of raging pandemic seems to be a lesson in caring for yourself and others, reconnecting with precious relationships, and digging deep into long-lost inspirations."
Anne SanGiovanni, co-founder of Orasella Maraschino Cherries, agrees with the importance of self-care. She relies on meditation to get her through tough times. "I start each morning by meditating which helps me refocus and gives me perspective on what's working in my life," she said. "I'm not always perfectly optimistic, but it's a lever I can pull to get me back to a place of gratitude."
Like most restaurants, Tutta Bella was hard hit by the spring shut-down, losing 80 percent of its customers immediately. "When our dining rooms were shut down by government mandate, we relied solely on our take-out business and some other business channels we were beta-testing," said Fugere, "such as private-label branded products in grocery stores, a food truck, take-and-bake pizza and a line of grab-and-go food."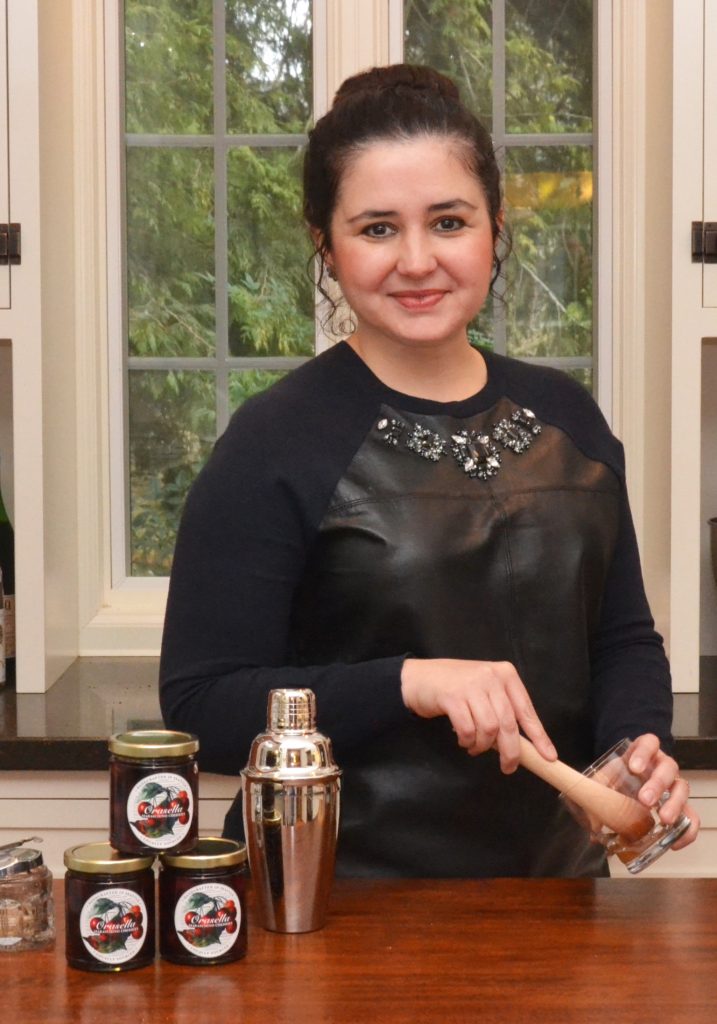 Growing these new products and Tutta Bella's new business slogan, Coming Out Stronger, speak to Fugere's optimism and resilience – hallmarks of entrepreneurs nationwide.
SanGiovanni also found a silver lining in her business pursuits. "When I started Orasella, I remember hearing an entrepreneur say you have to love what you do because that is what will sustain you," she said. "That's truer now more than ever. I love going to work every day; sometimes I feel unreal that this is my job."
Not surprisingly, all our interviewees are waiting for the day when travel becomes safer and enjoyable. For Catalani, his first trip post-pandemic will be to Italy to visit his parents, although a cultural/culinary vacation in Ireland, Portugal or southern France ranks a close second.
Fugere, who is celebrating a milestone birthday in November, also puts Italy high on his list, particularly Calabria, home of his ancestors. Mexico and South America might be in the cards, too. "These areas all hold a special place in my heart because they are places where I have celebrated important family events," he said.
DePasquale intends to wade cautiously into traveling when the all-clear signal is given. "I think this lifestyle will be with us for some time," he said, "and I'm going to need to build some trust before I dive in."
Hawaii and Italy are possibilities. "Italy has always been a source of inspiration for me," he said. "I'm simultaneously at home and in awe there. It's a sensory explosion and a quiet afternoon all at once."