The Italian Cultural Institute of Los Angeles welcomes its new director, Emanuele Amendola. He takes up the position after having held the same in Washington, since 2017. There, he organized and curated a wide cultural offer in coordination with the Italian Embassy, ​​aimed at promoting Italian arts and tradition, as well as developing collaborations between Italian and American cultural institutions. Amendola takes over the reins of the Italian Cultural Institute in Los Angeles from Valeria Rumori, who directed the institute from 2015 to 2021.
Amendola joined the Italian Ministry of Foreign Affairs and International Cooperation in 2014. During his first assignment in Rome, between 2014 and 2017, he worked at the Directorate General for the Promotion of the Sistema Paese, in the office for the coordination of all cultural programs organized by the Italian Cultural Institutes around the world, and part of the Farnesina network. Among its main activities, the programming of theatrical performances, exhibitions, and concerts, as well as language promotion activities and coordination of cultural exchange programs.
Before joining the Italian Ministry of Foreign Affairs and International Cooperation, Mr. Amendola graduated in Classics at University College of London, in the United Kingdom.
Director, how did your studies and subsequently your professional path start?
I graduated in classical literature in Rome and later I specialized in London. I always had a great interest both in the ancient world and in modern and contemporary culture. One of the areas of research to which I devoted myself the most was the survival of ancient Rome in modern culture and, in particular, the traces of Rome in Washington DC, which is a city that drew a lot of inspiration from Roman urban planning. After the London experience, I returned to Italy in 2014 after winning the competition of the Ministry of Foreign Affairs and International Cooperation for Cultural Promotion. I began my journey at the then Directorate General for the Promotion of the Sistema Paese, which deals with cultural promotion in the Farnesina network. After this first stay of about two years, I was assigned to the Italian Cultural Institute in Washington in 2017.
What kind of experience did you have in DC?
It was a very important experience, as it was the first time for me as a director and in such a prestigious location. In DC, there is a very well-defined taste towards cultural subjects and there are also a series of expectations regarding Italian culture and related programs. Therefore at the Italian Cultural Institute, we certainly focused on satisfying these expectations but we also tried to break the mold and introduce new things. Italy is very famous and loved for its great tradition, and over the years there have been many important anniversaries, from Raphael's to Dante's. At the same time, we also tried to enhance contemporary Italy so, in addition to Leonardo and Michelangelo, we also talked a lot about contemporary art, for example. In addition to opera and classical music, we also paid a lot of attention to jazz and songwriting. In short, we tried to combine our tradition with an image of Italy that is perhaps less known, but equally important and fascinating.
Which events gave you the most satisfaction?
Every program I worked on and created left a mark on me, and I must say that this is one of the most beautiful aspects of my profession, because there is a constant enrichment both on a professional and personal level. I was particularly happy with the musical season we dedicated to Italian musicians and music artists. That year, classic musicians such as Maria Perrotta, famous jazz musicians such as Rita Marcotulli and Maria Pia De Vito, and songwriters such as Carmen Consoli performed for us.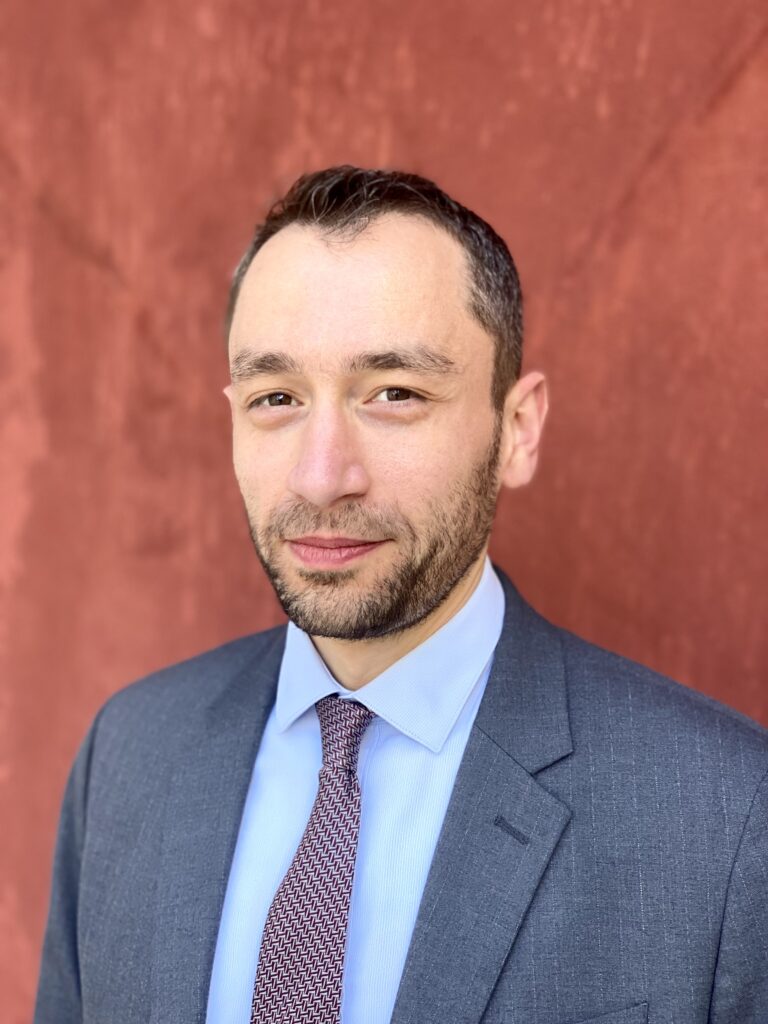 In your opinion, what is the most important role of the IIC in a country like the USA?
Our role is to make people understand how varied and nuanced Italian culture is and to promote even what is not widely known by the general public. We want to show that Italy is a lively and bubbly reality, especially today. Our country can offer so much, not only because of our past and our traditions but also for our future.
What kind of impression did the city of Los Angeles make on you?
I have only been here for about ten days but I understand that it is a very lively reality, attentive to sectors such as design, fashion, cinema. It seems obvious to talk about cinema in Los Angeles, and this is a driving sector for the cultural industries of our country, for which we are known around the world. There are obviously the great classics, but – and I repeat myself – even in cinema, today's Italy has a lot to say. It will be a sector that we, as an Institute, will continue to promote.
What projects are you working on at the beginning of this new adventure?
One of the first events we are focusing on, which will be held both face to face and online, is Filming Italy, an event organized in collaboration with Tiziana Rocca's Agnus Dei under the auspices of the Consulate General of Italy in Los Angeles. It is a film festival that will bring the best of Italian cinema and series to Los Angeles. This year the honorary presidency of the festival will be entrusted to Giancarlo Giannini. We are working on the definitive programming and, in a few days, we will announce the titles and the guests of our program.
What do you personally like about the USA?
I really appreciate the US. There have been great changes and the evolution is constant, but what I noticed is that the US remains a country of opportunities. Giving a definition is always reductive, but this is truly a place where everything is possible. And then, the love for Italy here is immense.