When he was asked to launch a traditional Italian flour on the American market, dominated by local products, Lorenzo Guidi was a little skeptical at first but, deep in his heart, he knew he was the right man to embark on the mission.
Born into an Italian family that immigrated to Los Angeles in the '50s from Bagni di Lucca, in Tuscany, Guidi, who grew up American, is not only bilingual but also incredibly knowledgeable of both countries' traditions and cultures. And, on top of that, he genuinely loves Italian food.
So when the Italian company Agugiaro & Figna decided to enter the American market, he got hired for the job. "If I can sell the first bag, it means we're successful," Guidi said to himself. Five years later, he is the CEO of one of their brands, Le 5 Stagioni USA, a company that has just registered an increase of 81% on the American market.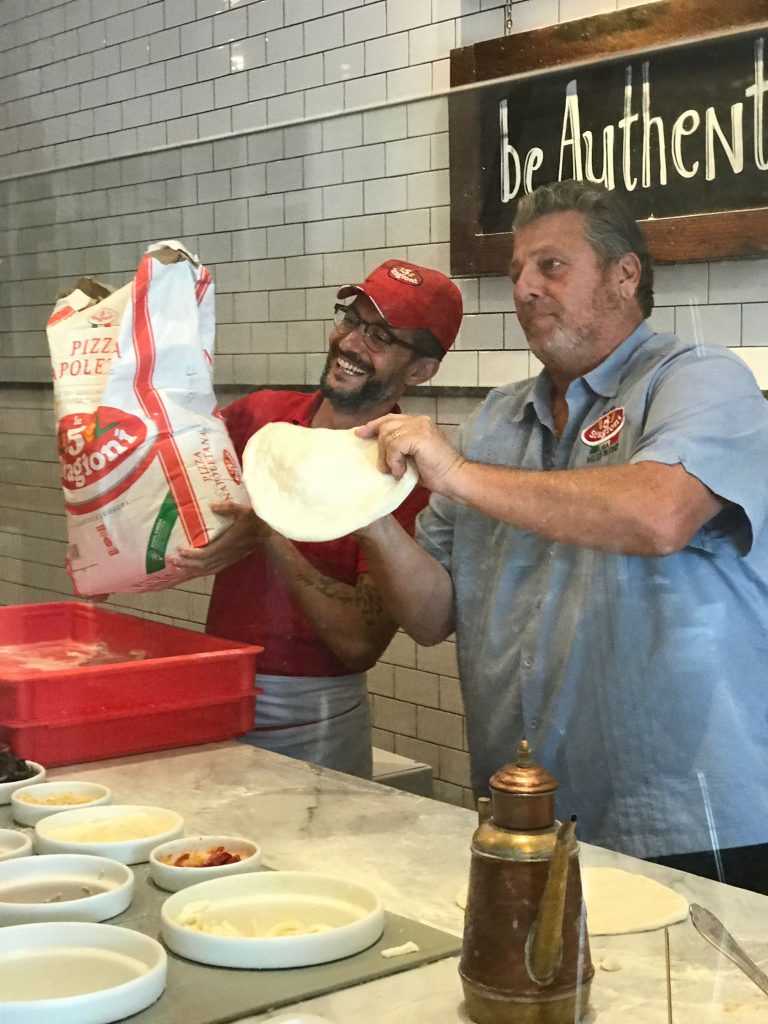 Lorenzo, what struck you about the Agugiaro & Figna company's story?
It's a unique story. The mills originally opened in 1400 with different owners. The Agugiaro family ownership started in 1831 in Cultarolo, Padua, and the Figna family started in Parma in 1874. They joined their companies in 2003. So, in their family history you have the innovation of the first and second generation, and then the third generation who took over with the current president, Riccardo, who went to school in UC Irvine. He was a rower. He got his education in the United States and he took what he learned back to Italy.
How did this influence the business?
Riccardo brought his vision – an American vision — but we can say that the core is traditional, it's at the mills.  The process used to make the flour is the key to our success, and it's been since 1831, with Riccardo keeping it alive today. His education helped the company understand the American market and what Americans want. America is very fast-paced and people expect results quickly. Italians are about quality and they put passion and love in anything they do. I'm talking from clothes to cars, to art. We say that every pizzaiolo is an artist because every pizza is a work of art.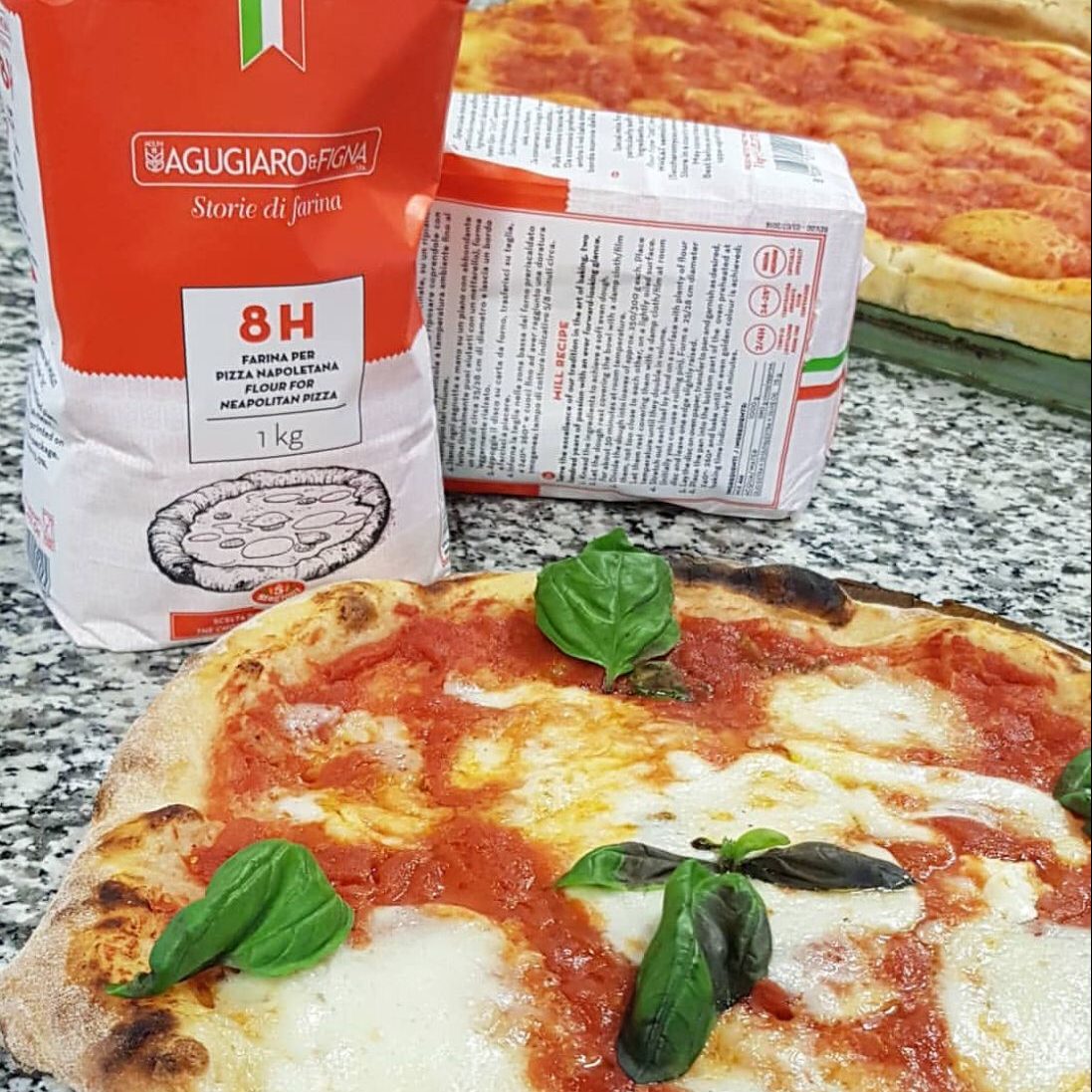 What's the difference between Italian and American flour?
Italian flour absorbs more water. You use less flour and more water, and you get a crunchy pizza. A lot of people tell me: "I have problems with my stomach when I eat American pizza, then I went to Italy, I ate pizza and I felt good." And that's because of the 24 hours fermentation, which breaks down the carbohydrates and gluten, making them easier to digest. It's "airier" and cleaner for your body.
What's special about these flours?
We're a green mill. We're non-GMO, we don't even allow employees to bring plastic bottles into the mill. So we're a hundred percent alternative energy. On the other hand, American flour is usually bleached and they put malt and bromine in it.
What kind of flours do these mills produce?
We have gluten-free, which is becoming the number one flour here. We have the Neapolitan pizza flour, which is the traditional one and it is amazing. We have a flour called Superiore, perfect to make Roman-style pizza.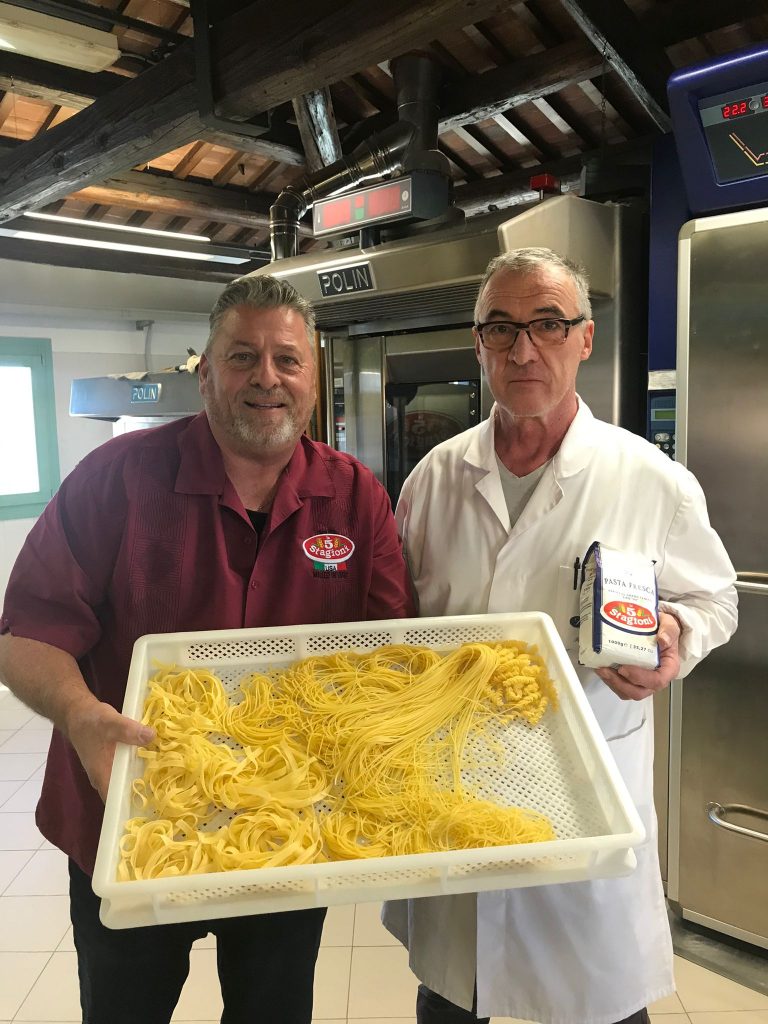 You also started producing a special flour for people at home because of the lockdown. Can you tell us more about this?
We noticed our 1 kg bags (around 2 lbs) were selling a lot. More people were staying home, they didn't go out to dinner, and they were buying pasta machines and small pizza ovens. So we came out with this one-kilo bag called 4H:  you just add water, and it's ready to be baked in four hours. Thanks to our Instagram and Facebook pages, we're starting to see people making things like bread and croissants. A friend of mine down in Mexico is actually making Mexican-style donuts with it. It's amazing how people become creative and that's what we want.
What was your approach to conquering the American buyers?
We're connected with several large distributors but we also work with what I call "mom and pop distributors," family-owned businesses. If you make a mistake and you go with a big distributor and they decide to drop you, you have zero; I believe in having a mix of distributors, large, medium, and small. I find that medium to small distributors have more passion, they knock on doors and push the products harder because they understand the market — the Italian food market,  the Italian specialties. It's a very difficult market because there's a lot of guys knocking on your door. So we try to educate our distributors by going out on the field with their sales reps and to their customers. We go in and we say, "Here's the reason why you want this. It's healthier, it's cleaner. There are no pesticides." We have had a 95% success by doing that.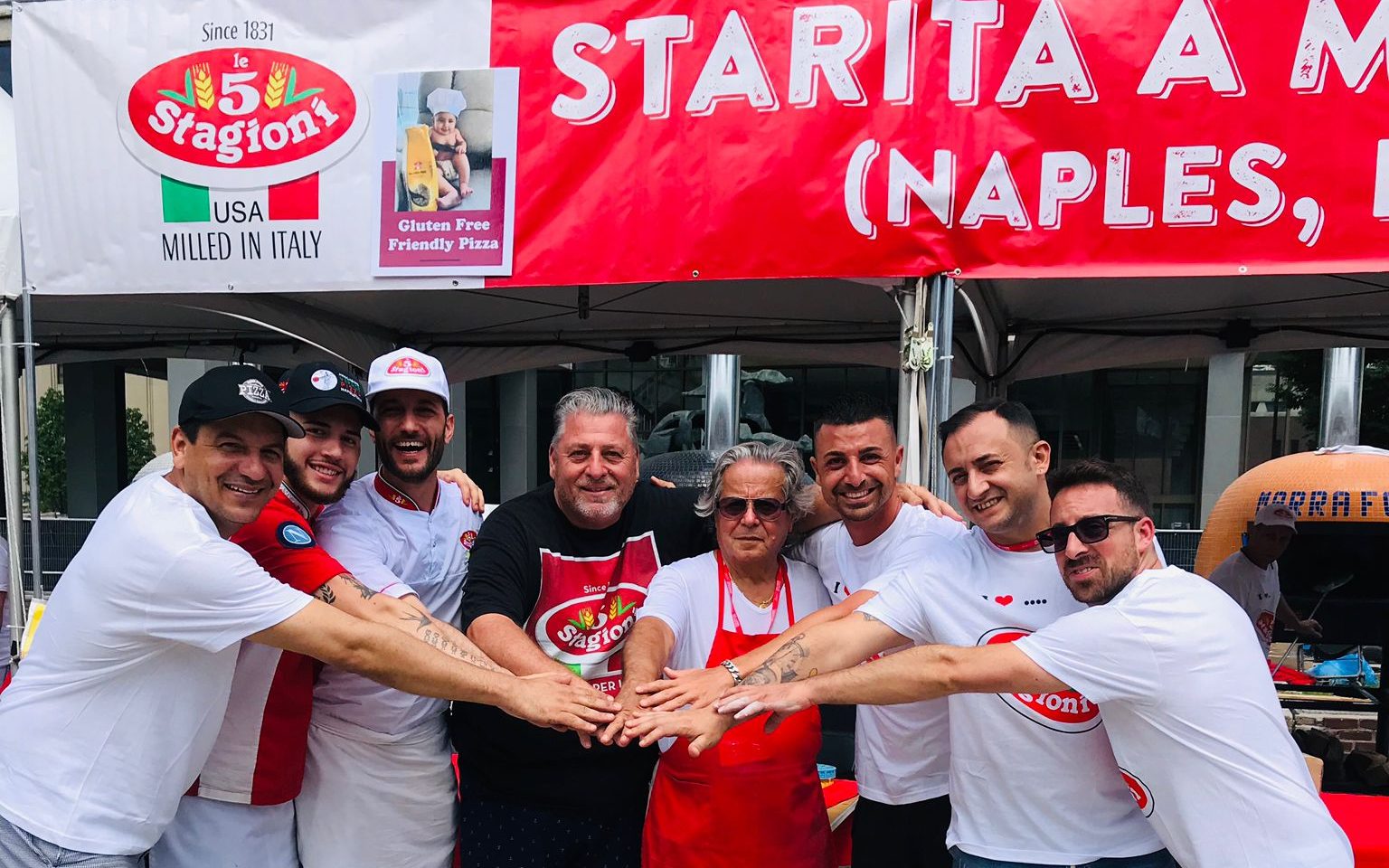 What is your goal?
The company's goal for the future is to grow and become the number one in the United States, while always keeping in mind that you have to take care of your customers. And if you want to stay on top, you have to make sure you have technical support, quality control, and that your customers are loyal to you.
What's the main challenge in this business?
The problem with a lot of businesses is there's very little loyalty. Someone will walk in and say, "I'll give you something for 50 cents less." Everybody wants to save but in my opinion, you can change tomatoes and cheese, but you can't change your flour:  once people have that crunch and flavor, they remember it,  so it's difficult to change your flour once people are used to that. And we've had that situation,  where people changed our flour for a cheaper one. All we could say  to them was "congratulations, but we are not going to lower our price to compete with a lower quality product." We usually get a call back within three months.
Can you share with our readers a recipe that you like?
I love my fig pizza recipe, where I take fig jam, use it instead of sauce, and I put gorgonzola cheese, and then sometimes I'll sauté some onions and throw them on top. I also love my breakfast pizza, it's made with eggs and bacon.
What's your winning philosophy in the business?
My philosophy is "be number two," because it always makes you work harder to reach the top.