You may have read that opera lirica has recently become a candidate to enter the UNESCO intangible world heritage: another great achievement for our beautiful country and for the world of music.
Yes, for our country, because opera as we know it today was born in Italy! When you think of it, it's not that surprising and it's also quite evident: most operas, even those composed by non-Italian artists, are in Italian. In fact, the link was – and remains – so strong, that many professional opera singers learn la bella lingua to excel in every performance.
To discover why Italy is considered the cradle of operatic music, we need to travel in time to the end of the 16th century and set our eyes on Florence. Not a difficult thing to do: Florence was, back then, just as beautiful as it is today.
You see, there was a man then, a count, called Giovanni Bardi. A man of the arts, one of those enlightened individuals who loved to entertain other like-minded intellectuals and artists in his salotto, to discuss poetry, music, literature, and fine arts while, we can guess, enjoying some deliciously inebriating Tuscan red wine. His group became so famous in town that it was known as the Camerata Fiorentina or Camerata dei Bardi, taking inspiration from the name of its patron and of the palace – Palazzo dei Bardi – where the meetings would take place.
In this lively and creative atmosphere, an idea took soon center stage: reviving the ancient and beloved art of Greek tragedy, where all forms of performing art – music, dancing, singing, and acting – merged together to create theatrical perfection. Or so Bardi and his friends thought, of course. Recitar cantando, "acting through singing" was their mantra, an idea that stood starkly against the singing tradition of those years, polyphony.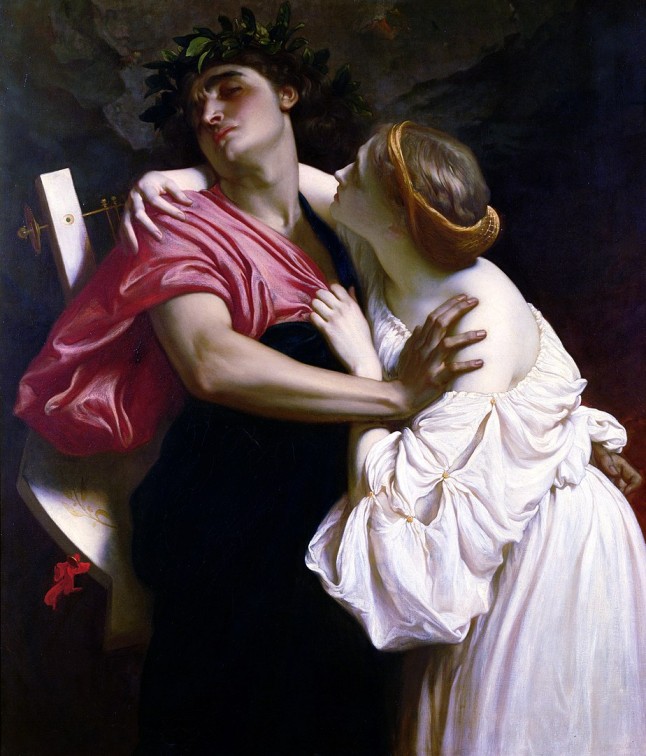 The idea, inspired as said by ancient Greek theatre, was simple: one voice singing verses, accompanied by music. At least initially, the settings were those popular in Classical poetry, which also enjoyed a certain revival in those decades, but filtered through the aesthetics and ideals of the Renaissance. Very importantly, singing was seen as a powerful way to deliver emotions more than anything else.
In the beginning, these favole pastorali, or"pastoral tales," were a private affair, something the wealthy and cultivated friends of Bardi and his group would represent in the tranquility and glitz of their homes, for the eyes and ears of very selected few.
It is, however, from these early pastoral tales that opera comes. And, according to musicologists, it didn't take too long for the trend to leave the privacy of aristocratic homes and reach theaters. Jacopo Peri's Dafnewas probably first represented in 1598, with a libretto by Ottavio Rinuccini; of this early example of opera, however, we only have some music left. In 1600, the same authors presented Euridice: we know it was represented at Palazzo Pitti, in Florence. Shortly after, the new style became popular in Rome.
It is 1607, however, to be remembered as the official birth year of opera: it was then that Claudio Monteverdi's Orfeo was represented for the first time, in Mantova. Orfeo, and even more so Monteverdi's last work, the Incoronazione di Poppea (1643), set the standards and structure of the new genre and that's why they are considered seminal in the history of opera. In them, for instance, we find the alternating between recitativo and aria, the first more narrative, albeit sung, the other more properly lyrical and musical. To give you an idea, those catchy opera tunes you know, like Nessun Dorma or Vissi d'Arte, are all arias.
Opera became popular in the peninsula in the 17th century, from North to South. We mentioned Florence, Mantova, and Rome, but we must talk about Venice, too: in 1637, the Serenissima became home to the first public theater for opera, which enabled everyone, from the aristocracy to commoners, to enjoy this new theatrical and musical genre. This, in turn, meant that composers and librettists had to take into account what people liked and enjoyed, what was… well… trendy. And so, off went ancient Greek themes and tragedy, and in came historical characters, love, and comedy. Great attention was also given to costumes and staging: opera as we know it today was finally here.
From our beloved peninsula, opera conquered the theaters of Europe, with great international composers, including Handel and Mozart, creating beautiful and unforgettable operatic works. Still today, Italy remains the cradle and the mother of bel canto.