There's a lot to cheer about this summer. We're eating in restaurants again, festivals are underway, swimming pools overflow with squealing children – we can even have a BBQ with the neighbors! Like a longed-for prodigal son, normalcy is making a comeback.
For those of us with a severe case of wanderlust, the renewed opportunity to travel is the cherry on top of this comeback season. It's been a long road for nations with heavy dependence on the tourist dollar. For Italy, the delicate balance of protecting a hurting country, yet struggling to keep the economy afloat has been a daunting task. Finally, however, tourism is possible with a short list of have-to's!
With tourism on the rise in Italy, have you noticed your social media bursting with captivating photos of shimmering sunsets over Ligurian beaches or vineyard toasts clinked in front of a perfect Tuscan villa? What they're not showing is the counterpart: throngs of crowds, long lines in the summer heat, and the frenzied pace inherent to popular spots. All that is avoidable, though! This year why not fill your travel itinerary with a sampling of Italy's lesser known but equally spectacular towns and villages. Though often underrated, these off-the-beaten track locales are brimming with cultural charms, rich history, exquisite food and wine, and plenty of warm smiles to welcome you.
Cividale di Friuli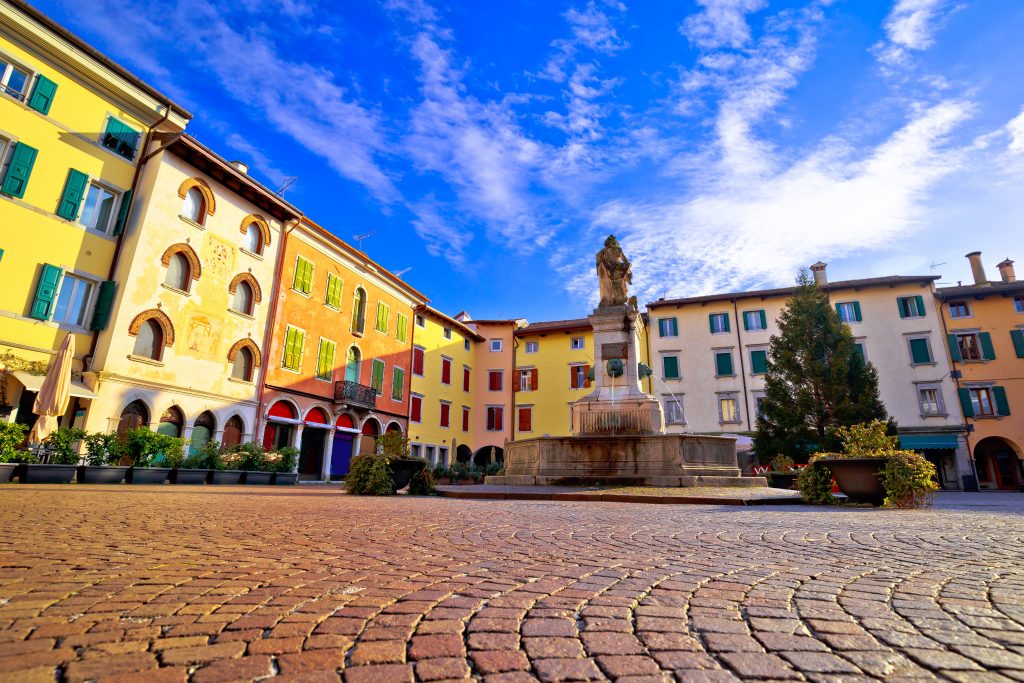 Tucked in the northeast pocket of Italy lies the charmingly beautiful Cividale di Friuli. Nestled alongside the Natisone river, green hills cradle this picturesque town resplendent with notable architecture. If history appeals to you, Cividale di Friuli's historic annals of power and glory can entertain for hours…and are quite worthwhile. However, for less studious fare, a lingering walk on the Devil's Bridge brings swoon-worthy views to launch your exploration. From the bridge, find your way to the Christian Museum of the Cathedral located in the main Piazza del Duomo. The collection features noteworthy displays highlighting Cividale's importance as a Christian stronghold…along with what is said to be a palpable spiritual essence. A stop at Farmacia Fornasaro as you make your way further into the historic center allows a curious peek into the collection of old medical oddities amidst the modern fares. Small cobbled streets lead you alongside old shops, medieval homes, and modern cafes. Keep alert, though, for signs leading to the hard-to-miss Celtic Hypogeum, a fascinating underground collection of mysterious ancient rooms carved in the bedrock. The Lombard Temple is stop-worthy for its stunning architecture and frescoes, as well as a free ticket to the spectacular river view found just outside its backdoors. When it's time for a break, a robust espresso and to-die-for pastries at Pasticceria Zuckerfee willfuel you into the evening hours. Cap off the day at one of the lively enotecas while you sample a full-bodied and fruity Pignolo wine.
Castell'Arquato
Less than an hour south of bustling Milan awaits one of Italy's most beautiful villages — Castell'Arquato. A designated "I Borghi più Belli di Italia," setting foot within the medieval walls is like stepping back in time. A cobbled street leads upwards to the ages old entrance, a portal tucked under layers of perfectly formed medieval turrets and renaissance windows. One almost wonders if a guard will bellow "Who goes there?" Castell'Arquato isn't filled with souvenir shops and hosts just a few museums. Her charm is her quiet dignity and picture-perfect Middle Ages-era flair that seems to have halted the passing of the years. Do pay a visit to the impressive Visconti Fortress (1340s) at the pinnacle of the village. A leisurely wander through its rooms and turrets brings a grand finale view from atop the highest tower. It will leave a lasting memory. Step next door into one of the oldest churches in this region – The Collegiata (756 AD, rebuilt in 1117) to ponder her majestic frescoes and sculptures. Finish the day sipping a glass of the local hearty Guttornio under the shadow of the regal Podestà Castle. Still in use for government and business functions and not open for tours, posing for a photo on the stately staircase will have to do.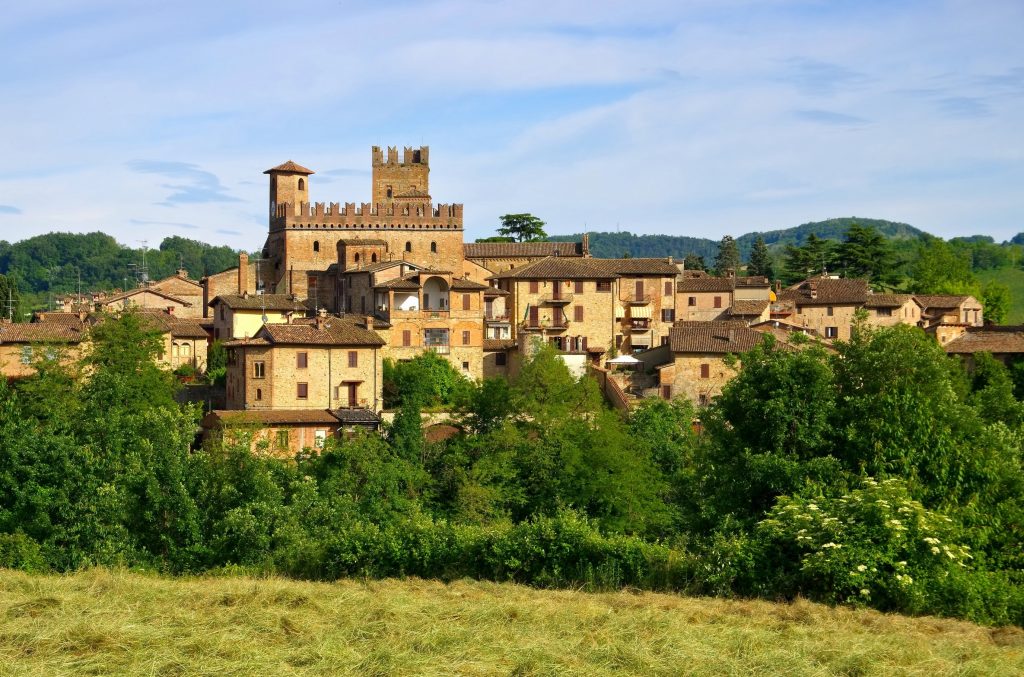 Porto Venere
Keep on driving down the autostrada when you see the exit to Cinque Terre, the gorgeous but overrun string of villages perched along the Ligurian Sea. Your vacation vibe will be much calmer just a little further south in lovely, lively Porto Venere. The Romantic Era poets recognized the charm here, giving the surrounding sea its "Gulf of Poets" nickname. It's easy to see why. Slender houses dressed in hues of lemon and poppy, sage and aquamarine rise up over the shore, a striking palette against the blue sky. The relaxed marina cradles an array of small boats while children play along the shore. It's an amazingly restorative way to sip away an afternoon. Include a tour of the gothic Church of St. Peter – it's definitely worthy of your itinerary. An hour or three passed here brings your soul to an earlier time…and some pretty amazing views. A chiseled bicep of rocky promontory juts into the bay and shoulders the church atop what once was a pagan temple. Take time to wander on the "caruggi" – the narrow alley-like streets designed to block the scorching summer sun. Find your way to a well-earned pesto and focaccia dinner after hiking up for the panorama views from the ruins of the Castle of Doria.
Fiumincino
If you've flown into Rome, you know Fiumincino airport well. But there's a lot more that goes with the name. The seaside town of Fiumincino is an often-overlooked destination for a salty-air escape. Take a get-acquainted stroll alongside the Porto di Traiano. Its oval shaped promenade affords lovely vistas both within the harbor and over the Tyrrhenian Sea. Plenty of seafood cafes await nearby. A short 20-minute walk inland brings you to the remains of the original port. Buried for centuries under silt, the impressively excavated 2000-year-old ruins beg for exploration. Not far from here awaits Ostia Antica, Rome's ancient seaport now resting 2 miles from the sea. While not Pompeii, the site is praiseworthy. Many Italians escape to Fiumincino for a beach vacation; why not join them!