Filling information and sequencing gaps to finally record the human genome in full. Prestigious journal Science aptly called such an extraordinary step forward in research – which will enable us to understand the whole functional spectrum of our genetic patrimony, opening up an immense new field of investigation – "Filling the Gaps." Thanks to this discovery, incredible advances can now be achieved in fields such as that of personal genomics, or in the diagnosis of illnesses considered, up to today, impossible to recognize. It'll open the doors to the personalization of medicine and medications, but also to a better and fuller understanding of people's evolutionary and genetic history.
An incredible result, achieved by the Telomere to Telomere (T2T) association, led by researchers from Maryland's National Human Genome Research Institute – which is also the project's main financer – from the University of California Santa Cruz and from the University of Washington in Seattle, where professor Mario Ventura, who was joined by an Italian team from the Università di Studi di Bari, works.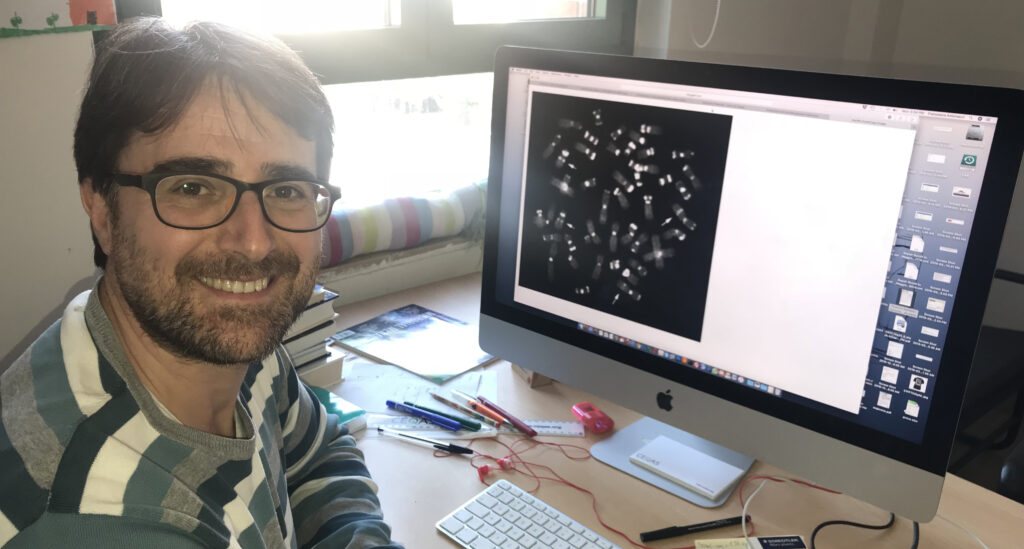 Since the first working draft of a human genome sequence was assembled in 2001, the scale of which was not by chance compared to the moon landing, genomics research has led to enormous advances in the understanding of human biology. Nevertheless, crucial areas, accounting for some 8% of the human genome, had remained hidden from scientists due to the limitations of DNA sequencing technologies.
"These parts that we haven't been able to study for 20-plus years are important to our understanding of how the genome works, of genetic diseases, of human diversity and evolution," Karen Miga assistant professor of bio-molecular engineering at UC Santa Cruz said.
Also, UW Medicine scientists were among the leading contributors to the publication of the first complete, gapless sequence of the three billion bases (or 'letters') of a human genome.
The lab of Evan Eichler, professor of genome sciences at the University of Washington in Seattle, was one of the major contributors to the main paper "The complete sequence of the human genome."
Eichler was part of the original Human Genome Project but when the conclusion of the first human genome sequence project was declared, after 20 years, parts were missing. "We were missing pieces of the puzzle. 95% of it was solved, but getting that last 5% was so important because I believe – Eichler said – so much of what we don't understand about disease, or we don't understand about evolution, is disproportionately represented in that 5% of the genome we didn't sequence first off."
The complete portrait of the human genome offers complete sequences of all 23 human chromosomes, end-to-end. "Finishing the sequence was like putting on a new pair of glasses when everything looked blurry," Adam Phillippy, one of T2T's leaders and a senior researcher at NHGRI, National Human Genome Research Institute, said.
Now we have the first comprehensive view of highly identical, large repeat regions, called segmental duplications, and their variation in human genomes. These areas of the genome are critical to
understanding human evolution and genetic diversity, as well as resistance or susceptibility to many diseases. Of the 20,000 genes in the human genome, about 950 originate in segmental duplications.
These segmental duplications were among the last regions of the human genome assembly to be fully sequenced, due to their complexity.
In this context, the contribution of Italian researchers, all specialized in the study of chromosomes and segment duplications was fundamental. "We are experts in this field and we brought our expertise to the research group: a perfect match because in the US, they read the book, but we put the pages in the right order."
Mario Ventura, 47, teaches in the biology department at the Università di Bari Aldo Moro and in the genome science department at the University of Washington, as an affiliate professor. He explains to us how genome research has an absolute value, and how it will change the "future of biology."
Having the full and error-free sequencing of the human genome is key if we want to understand the entire extent of genomic variability, that is, how human DNA is different from one person to another, and to identify with precision all the mutations that cause genetic illnesses, including those which, until a handful of weeks ago, were in the areas of our genome with an incomplete sequencing.
Up to now, Ventura explains, "Human genome was like a book with many pages missing. It was full of holes. Now, it's finally complete. It's fully written and we can read it because all of its pages are in the right order and there is nothing unknown about it anymore."
The University of Bari is the only Italian third-level institution to take part in this prestigious international research project, led by the University of Washington School of Medicine, Johns Hopkins University, University of California Santa Cruz, and the National Human Genome Research Institute. The experience accrued by the Washington lab has been determinant for the Italian team. Professor Francesca Antonacci, one of the geneticists in Ventura's team (she has been, just like Ventura, a postdoctoral fellow with Eichler, and also ISSNAF finalist for the Young Investigator Award 2012), confirms it. Back then, she was already involved in revolutionary research that enabled the reading of long portions of DNA: "I was able to apply personally state of the art techniques, which were not available in Italy, yet, and also to interact with incredibly talented researchers."
Professor Ventura, you studied in the US thanks to a Fullbright Scholarship. You still teach in the US today, but you came back to Italy. What has your American experience taught you?
I believed it's been fundamental because it taught me to approach research in a way that was totally different from how we'd approach it in Italy 20 years ago, when I started. In Italy, we'd focus on the detail, not on the big picture. But when you do research at the highest level, you must look at the big picture. You must look up and see what's around. However, I must say that, in the last few years, research has changed and evolved in Italy, too, it has embraced this outlook."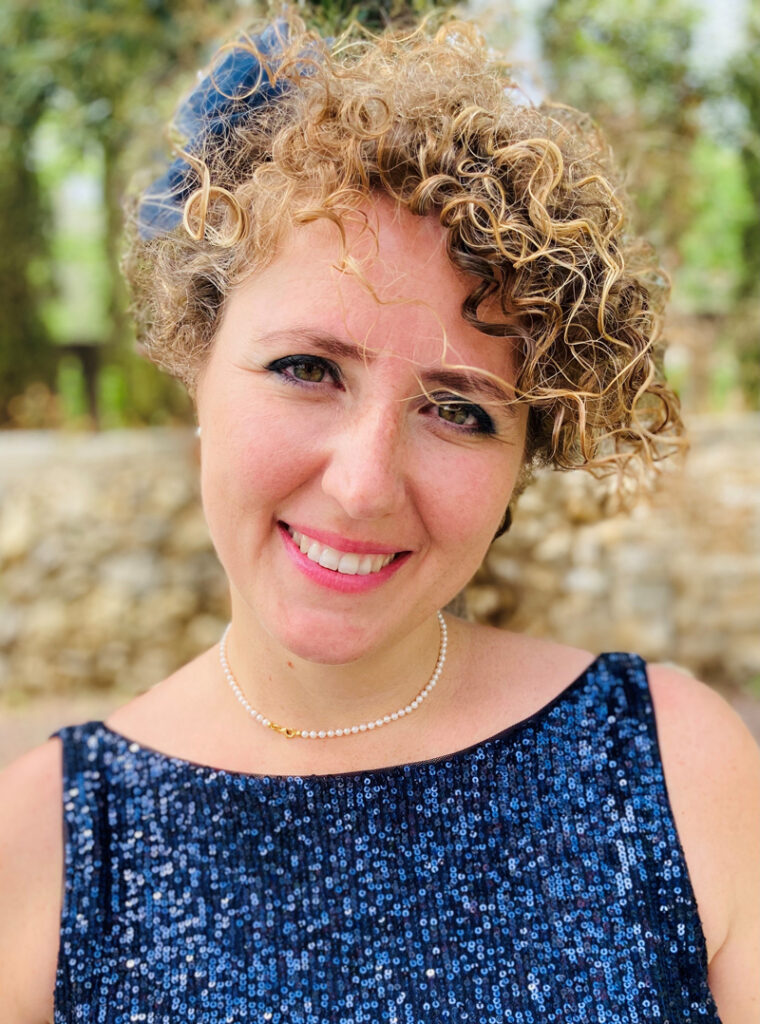 We need to learn how to look at "the big picture," but they need our skills in the US…
Italian students are as good as the Americans. When I send my doctoral candidates to the US, the first thing everyone notice is how prepared they are. Taking exams with me it's not a stroll in the park, but my students understand well why: the knowledge and skills they learn now, is what will make or break their career in the future. Professor Antonacci – who, just like me, studied with professor Eichler – and I are in charge of an MA in citogenetics at the University of Bari, a highly specialized course on the study of chromosomes. We believe in it because we understood this is a very sought-after specialization.
Considering your very prestigious outcomes, do you think we'd have more "made in Italy" results if there were more investments in research in our country?
Definitely, but you always have to remember that there is a lot at stake. It's not only a matter of having more money, something in Italy often is short, but also of being available to move, to invest a lot of time and a lot of energy. Both myself and a good part of my team have worked four or five years abroad before coming back to Italy, and we've been seeing the results of it because we didn't only increase our knowledge, but we also created the right connections. I work in Bari and Washington and this certainly helps the collaboration between Italy and the US team.
What's the most fascinating aspect of this research, in your opinion?
There are many, but probably the opportunity to work with many different minds, each of them dealing with different things, all at the same level and with the same importance. You can get in touch with different ways of thinking and invest in science in manners not necessarily like those you're used to. And then, the result. When we realized how, thanks to new technologies, we could finally solve problems we couldn't solve before, I mean… things that we didn't even know existed … we understood that what we were working on was to change the future of biology as a whole and not only of genetics.
How does it feel to see your research on the cover of Science?
It's an incredible achievement. It's worth all the effort you put into your work. When you reach such results, you feel working hard paid back.
What's the next step in genome research going to be?
Results, an incredible wave of results. Today, we're just at the beginning of the story. Everyone will be inspired by it. There are going to be researchers working on many different aspects of the human genome, and those studies will inspire more studies. This is the first book of a series that has the potential to be incredibly lengthy because each thing we know today and we didn't know yesterday is bound to open a new research field.
Will the collaboration between the University of Bari research team and that in the US keep going?
Our collaboration has been going on for 20 years already, and I think it's going to last many more. America's technology and our ability to put in order what they produce is the key to a long-lasting collaboration.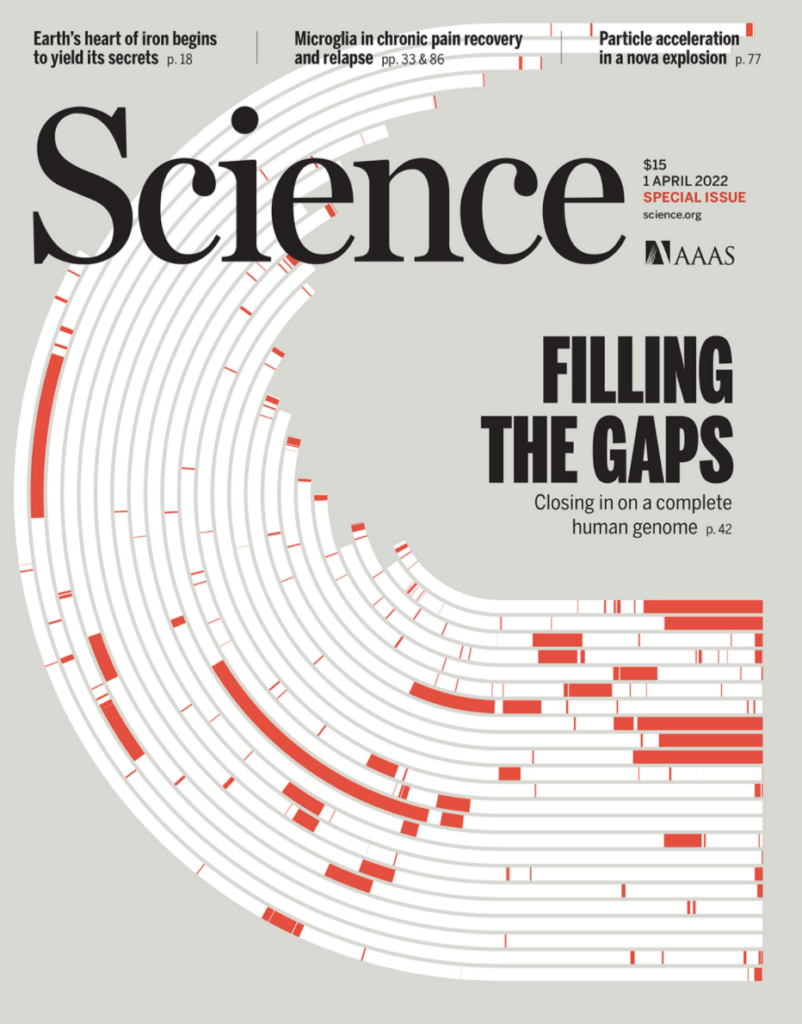 What do you think is going to happen, in 20 years, thanks to your research?
We'll probably get answers to the many questions we have about genetic illnesses; we'll have personalized therapies. Thanks to pharmacogenomics, we will be able to know how each person responds to treatment, based on their genetic sequencing. We'll be able to create a personalized therapeutic plan. If I know the book well, finding the right chapter or sentence is going to be easier.
Are we going towards personalized medicine?
We've read the complete genome of a cellular line. Now, we know all the letters and pages of the book. If we take two people, we won't find the same sentences – let's say – on page 5, but we'll be able to find and read page 5 and understand the differences in the text.
From reading genes to writing… Do you think there are risks?
I don't see negatives in knowledge. Of course, the way it is used, it's up to us. Einstein didn't know how his theory of relativity was to be used, either. Right now, however, we're only looking at, not touching, the human genome.