Pasta, pane, pizza, focaccia… the crown of the realm of carbs is certainly held by Italian bakers, who made miracles, for centuries, with just some water, flour, yeast and salt. Since the times of the Roman Empire bread and all its derivates literally ruled the Italian tables, becoming a kind of signature product of our cultural traditions all over the planet. 
Even during these peculiar times of gluten-free, natural-wheat, super-healthy, alternative-diet trends, many modern nutritionists have been clearly able to recognize the valuable contribute that the Italian traditional bakery brought to the whole world: developing to perfection something that has been the true foundation of our ancestors' daily diet. In fact now more than ever the American people are craving to discover some of the finest Italian bakery products, made by the ones who inherited that precious knowledge from generations of food artisans. 
Following the cultural rediscovering and the new global appreciation of traditional Italian bakery, expert baker Carmelo Torrisi has been urgently called to the United States, in order to let him bring the professional fruits of his fine baking art to the now-happier Californian customers. Known simply as Milo (almost nobody calls him by his birth name), a whole life with his expert hands into the dough, he actually comes from generations of bakers: his father, a humble gentleman, moved during his young years from Sicily to Pegli, a fishermen town close to Genoa, where Milo was born fifty years ago.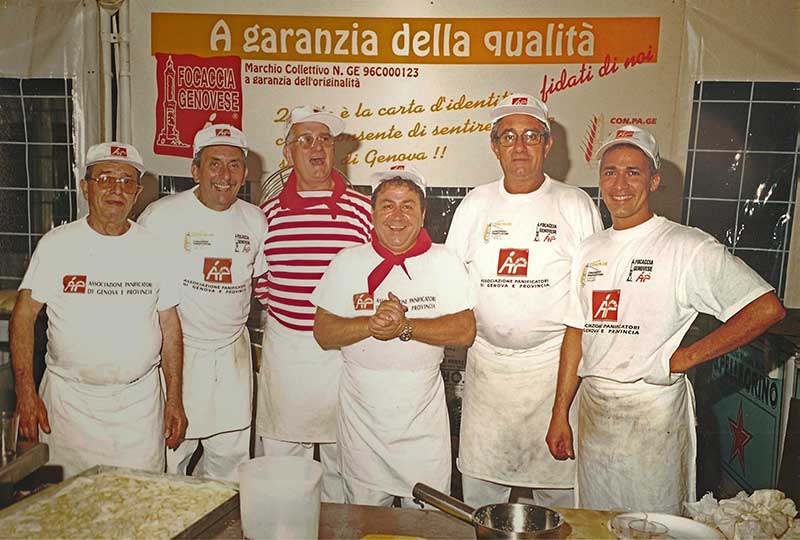 Since when he was a kid, he saw his father making everyday masterpieces of bakery such as focaccia genovese, panettone ligure, crostate and pasticcini. Growing in the family's baking laboratory, he quickly stole his father's secrets about the raw ingredients, the perfect cooking time, the right quantities. In the meanwhile, Milo was also attending the University of Genoa, in order to get an engineering master degree. At the age of 26, very close to obtain his Bachelor, he left the studies to help his father and he eventually took over the family business, bringing it to the very top. Everybody in Pegli loved and bought Milo's bakery products so much that he started getting delivery requests from other bakeries in Genoa, he began cooking and catering for big companies and he also participated to international baking contests all over the world. 
On October 2000 he participated to the prestigious Salone del Gusto in Turin winning an important competition, on April 2002 he flew to Tokyo attending one of the world's most important food exhibitions to compete against other international bakers and placing himself within the first best bakers worldwide. In 2004 he obtained the prestigious official certificate from Slow Food, the famous international Association that inspires individuals and communities to change the world through food that is good, clean and fair for all. 
How it happened that you stopped your university studies and became a professional baker? 
Between 1996 and 1998 my father started being very ill and he wasn't able anymore to run the family business: I felt that my responsibility as a son was to help him in any possible way, in order to keep alive what he built with lots of sacrifices. So I started to work at the bakery everyday.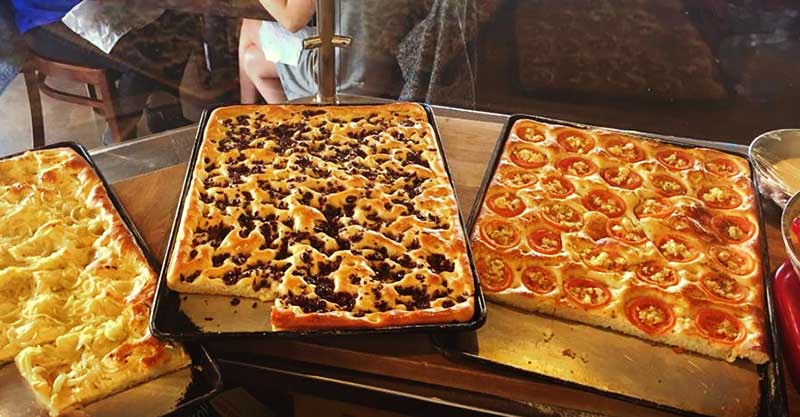 How's the life of a successful, traditional baker? 
It is pretty demanding and you have to be the first who wakes up and the last who goes to sleep. On an average day we work between 12 and 14 hours because you have to wake up earlier than anybody and start baking so that you can sell freshly made products as the shop opens at 07:30 am. 
When did you learn the ancient art of bakery? 
I actually started learning when I first stepped into my father's bakery! I saw him working together with his employees, creating masterpieces with just some simple ingredients, controlling the cooking time and mastering the art of bakery in a humble yet firm way. Then I wanted to further develop my skills and, when my father got ill and I took over the business, I also made lots of researches to study the traditional recipes. 
Do you strictly follow the traditional way of baking that you learned from your parents? 
Everything changes with the passing of time and, even if traditional Italian baking has been brought to perfection through centuries of artisanal job, there's still a lot of room for improvements. For example, in my case I try to merge the modern and latest dietary habits with the oldest Italian traditions: keeping the same recipes but changing some of the basic ingredients. 
Can you better explain this cultural and culinary merging? 
The traditional Italian custard, that everybody usually loves so much, has always been made with the red of the eggs: but we all know how full of cholesterol that is. So after some experiments I came up with a new version that doesn't use such ingredient and it's way lighter, keeping intact the same appealing vanilla flavor. Another case is the one about my focaccia Genovese: the traditional one has some lard in the dough, in order to make it smoother and more compact. But all those fats are truly unnecessary, so I created my own version of that recipe, using only 100% Italian extra-virgin olive oil. The result is amazingly soft, yummy, tasteful and definitely not harmful to our health.  
What's your plan to let the American people know and appreciate your products?
I am currently in touch with a great, wonderful Italian community in Los Angeles: some are even coming from the same area in Italy, and many of them already love my baking products. I do strongly believe that the time is right to propose to the world something new, but based on an ancient tradition. Since I started working in my father's bakery I've always tried to find a common ground between innovation and tradition. I think I eventually found the right way to conquer everybody's heart and palate! 
Would you love to pass your knowledge to the new generations of bakers? 
Of course I'd love to and I am already doing it. I teach to students of all grades, in order to keep the tradition and culture alive, I also give seminars all over the world and I am an executive member of the Bakers Association of Genoa. 
How hard is it to balance your job and your family? 
It's not easy but, after all those years, I think I managed to handle it perfectly! Thanks to my devoted wife Mariella we've been able to raise our two lovely daughters. And now the Italian Community of LA is calling me because they'd love to have my bakery products available in California.