"We served Neapolitan rigatoni al ragù and a vegetarian pasta dish. It's always nice to see a smile on the faces of people when the words 'Italian' and 'pasta' are pronounced together."
International soccer legend Alessandro Del Piero is very proud when asked about his recent involvement in a charitable event that feed hundreds of homeless people in the heart of Downtown Los Angeles.
The former Juventus player is actually not new to charity; after donating meals prepared by staff at his Italian Restaurant N10 to the Children's Hospital last April, during the lockdown, and to the St. Patrick Church & School – Archdiocese of Los Angeles in May, Del Piero partnered with host Jimmy Kimmel and the St Joseph Center to donate hot meals to the homeless community at the Permanent Supportive Housing.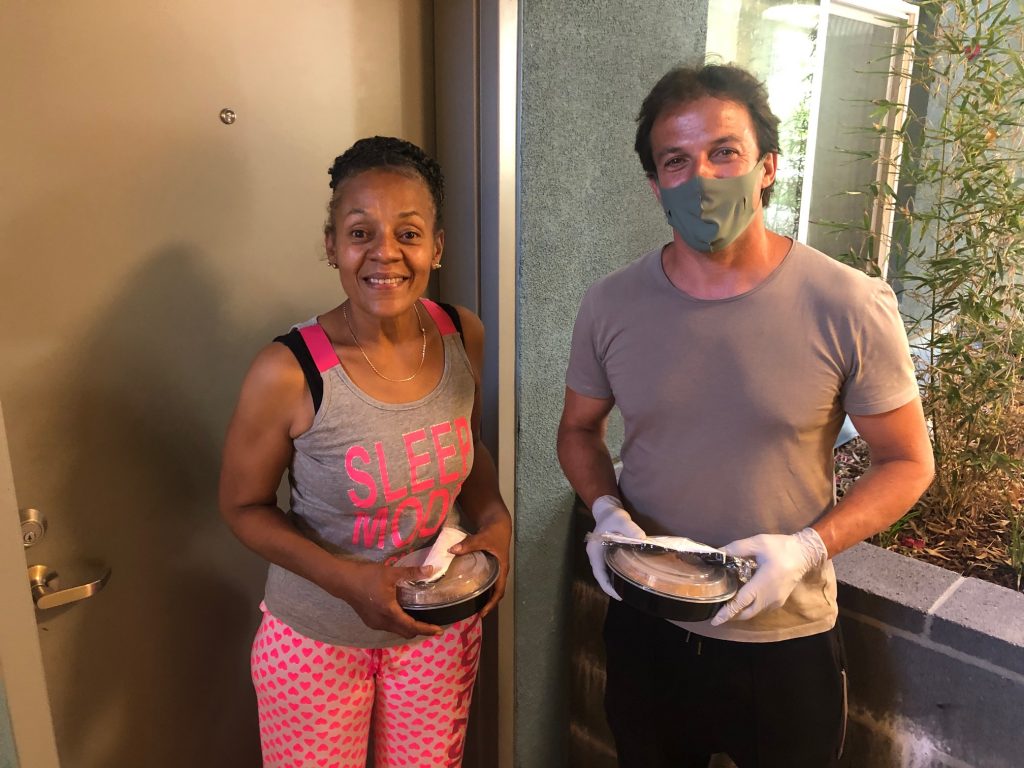 "Thus far, we have served over 300 hot Italian meals to the residents at 7th and Witmer in DTLA and other St. Joseph Center's locations." Del Piero underlines. "Talking about Italy was a great way to break the ice and it was a joy to spend some time with the residents, talking about their lives, which sometimes is more important than food itself." He then adds, "I am "Made in Italy" and we Italians love talking to people and feeding them. Food is culture, and thanks to the staff at my restaurant N10 Los Angeles, I was able to help feed people in need and also share something meaningful about my country."
But how did the Italian soccer star end up connecting with the famous American television comedian Jimmy Kimmel? The answer comes from Italian Gaia Ceccaroli, an International PR, Communication Manager, Fundraising and CRS Consultant for non-profit organizations and companies. Gaia, born and raised in Milan, has recently started calling Los Angeles home. "While travelling around the world, I stopped in Los Angeles to attend the Emmy Awards, where I met a funny man, Will Burke, director of the Jimmy Kimmel Show. He would soon become my husband. We got married last November and I had to pause my professional life in order to respect the immigration law, and wait to get permission to work."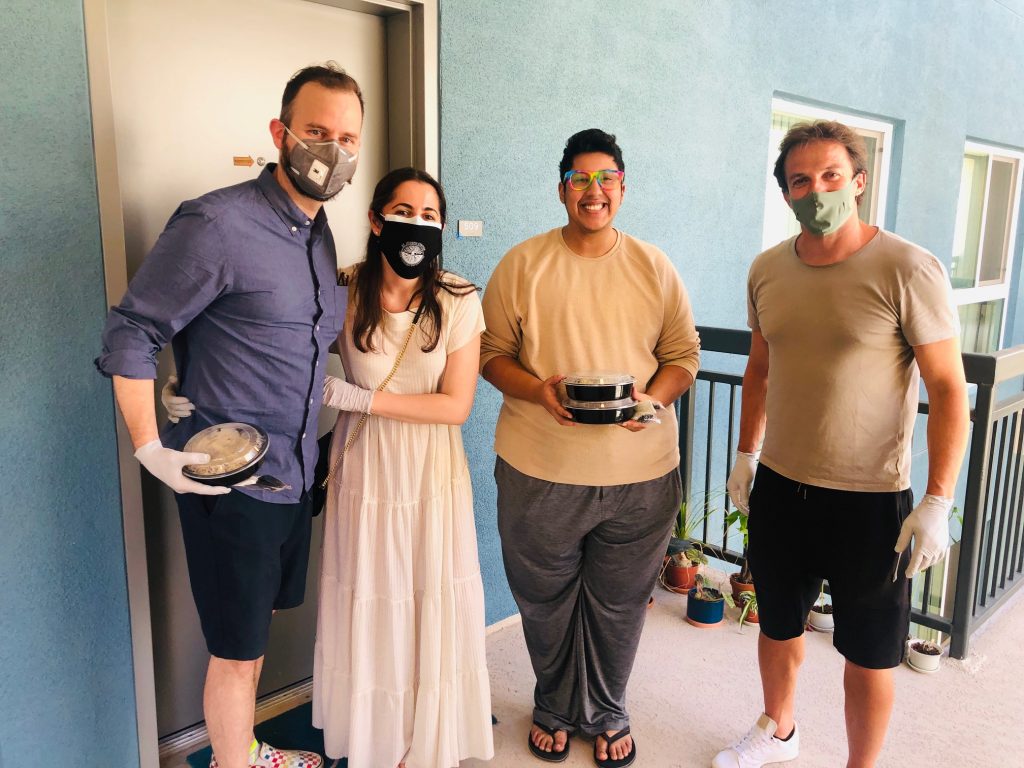 Gaia's focus here in America has shifted on learning the intricacies of the local healthcare system and social issues like homelessness, hunger, and poverty. "While chatting with the living legend Alessandro Del Piero, who I also met at the Emmys, I mentioned St. Joseph Center, a charity I first learned about through Jimmy Kimmel and his wife Molly McNearney.
"My husband works with Jimmy and Molly, two of the most principled and charitable people in the world, who support St. Joseph Center, which empowers homeless and housing insecure citizens with dignity and respect. Alessandro instantly asked me if he could be helpful, and two weeks later we were providing hot meals from his Gambero Rosso Awarded Restaurant N10 Los Angeles to the residents of the new 7th and Witmer Permanent Supportive Housing building in DTLA, run by St. Joseph Center."
"Not only is he a champion in the soccer field and the restaurant world, but he is a champion of the heart. I was impressed by how eager he was to personally deliver each meal and share kind words with everyone," says Gaia Ceccaroli whose goal is now to keep doing good things involving both of her countries: Italy and the US. "This means impacting one person at a time, and also expanding the scope of my influence to be more 'American sized'."
Everything became possible with the involvement of the St Joseph Center, whose journey to end homelessness began 40 years ago. St. Joseph Center is a non profit organization that provides services to combat homelessness, hunger, and poverty in Los Angeles. "I loved working with the warm and engaging St. Joseph Center staff, and hearing about how fulfilling their jobs are. Bringing unhoused people off the street and into their own clean, safe apartments in a brand new building creates true joy for both the new residents and the staff members. It is a rare and valuable thing to be close to such pure happiness and gratitude."Del Piero says about the Center.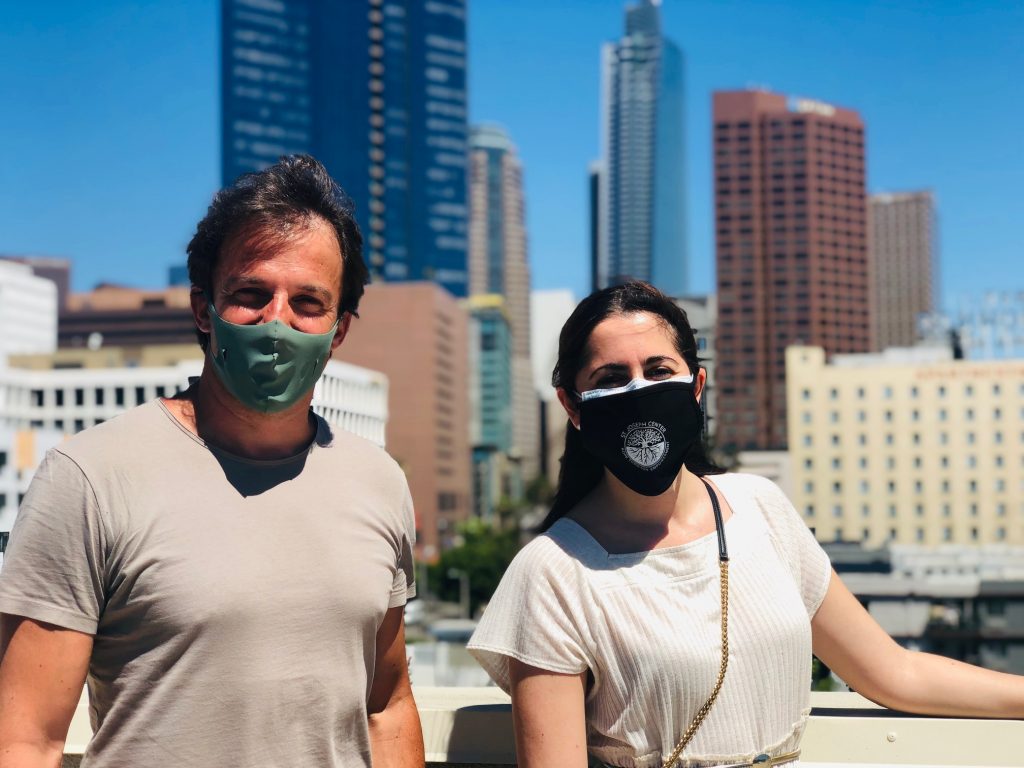 "We have more than 20 programs including housing and rental assistance, mental health services, job training, and food assistance such as a food pantry and a full-service restaurant that serves up to 300 daily meals for people experiencing homelessness." Says Dr.Va Lecia Adams Kellum "Through our outreach teams and staff at nine service sites across the city, we reach more than 10,000 people per year.
"St. Joseph Center appreciates Alessandro Del Piero's willingness to provide food to clients at our 7th and Witmer housing site. The clients are especially grateful for the warm meals and the opportunity to connect with Gaia Ceccaroli and Will Burke during meal service. This partnership is particularly helpful as we endeavor to address increased food insecurity during this unprecedented time."
And surely the pandemic had a huge impact on events like this one, as what we are experiencing as a community is an increase of people in need. "Since the start of the pandemic, we are seeing sharp increases in the number of people who are reaching out for help. For instance, our food pantry had a 70% increase in attendance, and our hot meal program, Bread and Roses Café, served 80% more meals each day. With so much uncertainty – lost jobs, reduced income, and a high cost of living in Los Angeles– we expect even more people will need our help in the coming year."