Many Italian-Americans have Neapolitan and Sicilian roots and, among them, a great part has certainly fond memories of their grand parents or parents speaking in the "dialect" of their own native land. Some, I am sure, probably also learned it, a sincere and loving way to bond with family, but also to keep alive the connection with their ancestral home.
Neapolitan and Sicilian are special idioms, even for Italians: first of all, while in the rest of Italy regional dialects are usually left in the safe – and relatively hidden – haven of the home, and they seldom make an appearance among the younger and more formally educated, In Naples and Palermo everyone – and I mean, everyone – knows the dialect. From the waiter at your local restaurant to the university professor, everyone can switch from Italian to dialect and viceversa, and they do so with ease and aplomb.
Well… in truth, they don't switch from a language to a dialect at all, they switch from a language to another, because both Neapolitan and Sicilian are, in fact, considered languages. UNESCO says that Sicilian is distinct from Italian, to the point it can be considered a separate language, which evolved not from Italian but — rather and just like Italian — from Latin. For this reason, it is considered by UNESCO a mother tongue, and Sicilians are considered bilingual! Moreover, the famous international organization also introduced Sicilian in the list of Europe's vulnerable languages, which means it is a patrimony to protect.
The matter about Neapolitan is a tad different and more complex. Here, too, UNESCO is involved.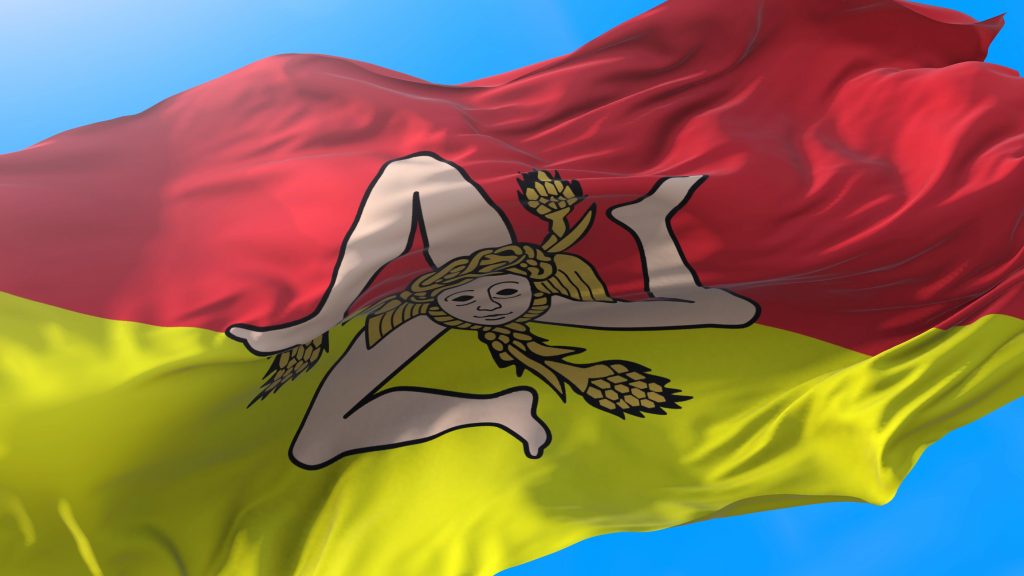 A bunch of years ago, in 2014, news spread about Neapolitan being declared "a language" by UNESCO, with some even writing it was to become part of its immaterial patrimony: indeed, if you search the net for "Neapolitan language," you'll be amazed by the enormous amount of articles stating just that. Pity it isn't true.
Let me explain.
In 2014, UNESCO did introduce the "Neapolitan Language" or "Southern Italian" in its atlas of vulnerable and endangered languages – of which Sicilian is also part. So, yes, UNESCO does consider Neapolitan a language, but… is it the Neapolitan of Naples?
Yes and no, because with Neapolitan Language (or Southern Italian) UNESCO means a number of linguistic variations of our South, all with a common substratum, which include the dialect of Naples, but also those spoken in other areas like Abruzzo, Calabria or Apulia, as well as Naples' own region of Campania. In other words, the Neapolitan language of UNESCO is not the same as the Neapolitan dialect of Naples, it is the union of all dialects spoken in the southern regions of Italy, which all have historical and linguistic characteristics in common.
At the heart of it all, however, lies the linguistic and cultural wealth of the dialects of our southern regions: they are not only a signifier of local pride, but also an important instrument of local identity and creativity and, indeed, of cultural dissemination: one only needs to think about the cultural weight of Neapolitan music, fully sung in Neapolitan , of course, to understand how far a "dialect" can travel and how culturally significant for the whole country it can be.
There is also another consideration to make, about the sheer number of people speaking Sicilian and Neapolitan (in the sense intended by UNESCO): 5 million for the first and 11 million for the second, including also those who speak it outside of Italy – and this, indeed, include all the Italian-Americans who still enjoy the beauty of their ancestors' original idioms.
So, if your family comes from Sicily or, in general, from the South of the Belpaese, don't be shy, do try and learn the colorful regional idioms of the villages your relatives came from: there is more to them than folklore. And learning them is a way to keep them alive and ensure this immense patrimony of beauty is preserved in time.