As the COVID-19 pandemic continues to decimate businesses, arts and cultural organizations across the state, every once in a while there comes a silver lining. That was the case this fall when a business in Burien, Wash., forced to close its doors this past spring, ushered in an opportunity for Seattle's Italian American community.
A large property occupied by the London House Salon & Spa at 13000 1st Avenue South in Burien was purchased October 3, 2020, by a newly formed nonprofit entity called Casa Italiana – Italian Cultural Center. The location will house a permanent center to celebrate Italian culture and heritage, language and lifestyle, with a focus on the Pacific Northwest.
The property that was purchased includes five lots, a 7,000+ square-foot commercial building, a two-bedroom house and plenty of parking. It is about 10 minutes south of Seattle, off Route 509.
The new Italian Cultural Center will have meeting rooms and a commercial kitchen that can be used for events hosted by the region's various Italian groups. There will be an Italian library containing about 2,500 Italian-language books donated by Il Punto, and a small museum to preserve the documents and photographs that record the history, contributions and sacrifices made by Italian immigrants to the Pacific Northwest. Also on site will be office space, a gift shop and, naturalmente, an espresso bar!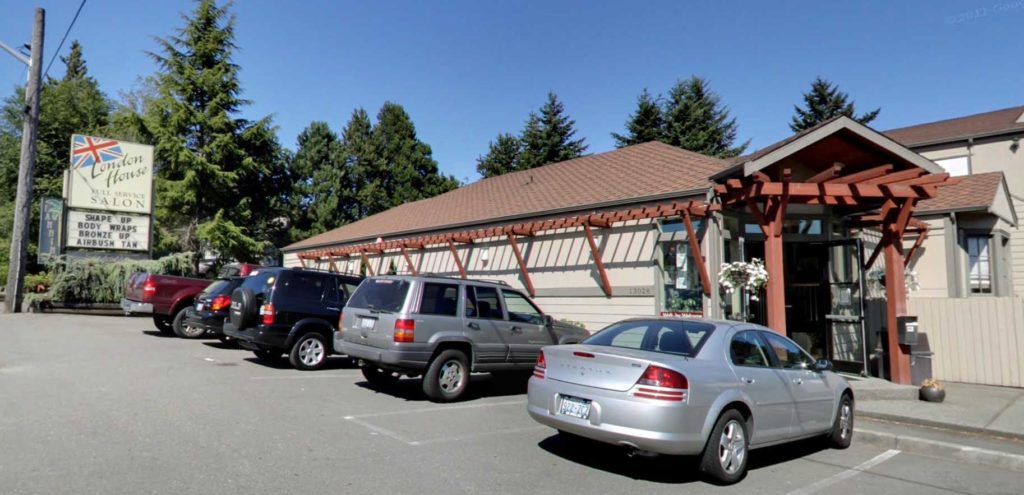 The story leading to the property purchase was one of those serendipitous occasions. London House Salon & Spa had been in business for more than 50 years but could not survive the two month stay-at-home order issued by Governor Jay Inslee this past spring. The salon closed permanently on May 5, 2020. Sons of Italy member Joe Megale saw the building was up for sale, recognized its potential and spread the word to others in the Italian community, said Franco Tesorieri, honorary consul emeritus of Italy and founding member of Il Punto.
After touring the property and realizing it was perfect for their needs, a working group was formed, paperwork was filed with the state to create a nonprofit entity, and the property was purchased. "From the beginning, there was a solid core of people working together," said Tesorieri. "There were members who belonged to associations including Casa Italiana-Italian Community Hall, Italian Club of Seattle, Sons of Italy, Il Punto and San Gennaro Festival plus leaders from the Italian community, as well."
The group came up with a down payment of $450,000; the bulk of the funds were provided by Casa Italiana-Italian Community Hall and Il Punto. The rest was made up by private donations. A fundraising campaign to raise additional capital will be launched soon.
"We need to raise money to repay the loan within the next three years," said Tesorieri. "We also need funds to remodel the building. We want to include a commercial kitchen and expand the meeting hall to accommodate a minimum of 250 people so it can support membership meetings hosted by the local Italian clubs and be used for private event rentals, as well. This is a huge undertaking and we will need the support and enthusiasm from everyone in the Italian community."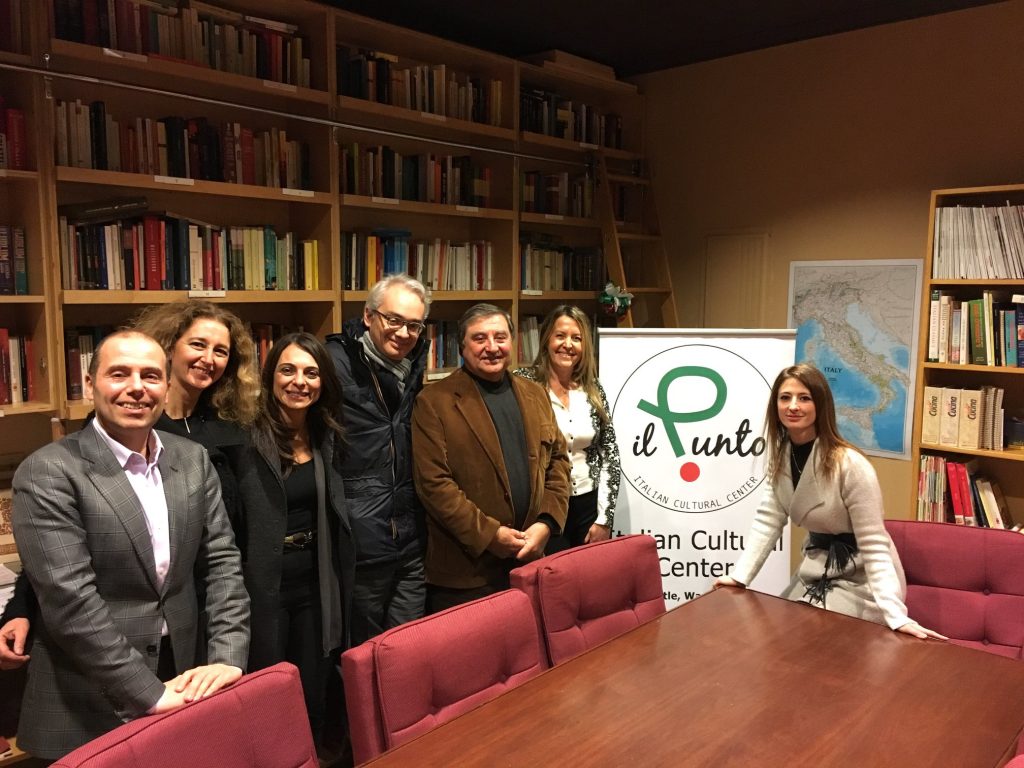 Early signs indicate that the Italian community is raring to go. Within weeks after the property was purchased, three work parties were scheduled to pull weeds, remove trash from the parking lot, and clean out the basement crawlspace. Volunteers packed up and moved the books, films and furniture that were part of Biblioteca Italiana Seattle, a seminal component of the Il Punto Italian Cultural Center in north Seattle.
In fact, it was Biblioteca Italiana Seattle, founded in 2014, that led to the formation of Il Punto. After both the Seattle Public Library and the University of Washington Library declined to accept a collection of Italian-language books, Tesorieri and others decided to establish their own library.
"The idea was to turn a library space into a meeting point ("il punto") for local Italian and Italian American organizations," said Tesorieri. "We began raising funds in the hopes that one day we could own our own facility. Now that dream has become a reality."
Today, Il Punto's Biblioteca Italiana contains fiction and nonfiction, contemporary and historic Italian-language books along with music and videos. "Relocating Biblioteca Italiana to the Italian Cultural Center in Burien is an important first step," said Il Punto board member Margherita Conti. "Il Punto has put a lot of time and effort into developing the library and our board was unanimous in supporting its move to the new facility. Great literature and the preservation of a culture's story have always been at the heart of any vibrant community, and isn't community a very big part of the Italian heart?"
The library and the office of the Honorary Italian Consulate, a post currently held by Elisabetta Valentini, will move into the new building in November. Tesorieri hopes to hold an open house in December (with all necessary COVID-19 precautions in place) to introduce the space to the Italian and Italian American community of Washington.
After the library and offices are established, next steps are to create a cafe, children's school and museum. With these enhancements, the cultural center will be closer to fulfilling its vision: to create a permanent physical space dedicated to embracing and renewing the joy and vibrant diversity of the soul and spirit of Italy.
For more information or to make a donation, visit https://www.casaseattle.org/