To celebrate the sixth edition of the Week of Italian Cuisine in the World, the documentary La Cucina Italiana in Los Angeles: An Italian & American Story was officially presented and screened.
Produced by the Consulate General of Italy, with the collaboration of the Italian American Museum of Los Angeles, the documentary features some of the most renowned Italian chefs in the city and explores, through their experiences, the evolution of Italian food in Los Angeles and its impact on the local culinary scene. Among them, Gino Angelini, Piero Selvaggio, Nancy Silverton, Evan Funke, Angelo Auriana, Mattia Agazzi and Steve Samson, just to name a few. The film, divided into three temporal chapters, the last of which focused on the past twenty years, tells the extraordinary story of Italy's influence on the idea itself of ​​Italian food in the city of angels. The documentary starts with the journey of the first Italian immigrants to LA, around 1830, all the way to the present day, and the radical changes we've been witnessing on the local food scene.
"Many cuisines, including the Italian, have been modified to suit American tastes," Marianna Gatto, director of the Italo-American Museum in Los Angeles explains. In addition to presenting the documentary, Gatto also took part in it. "I attribute the changes we have witnessed to the maturation of American taste, a more educated consumer base, an increase in traveling to Italy, food and wine tourism, journalism and the media."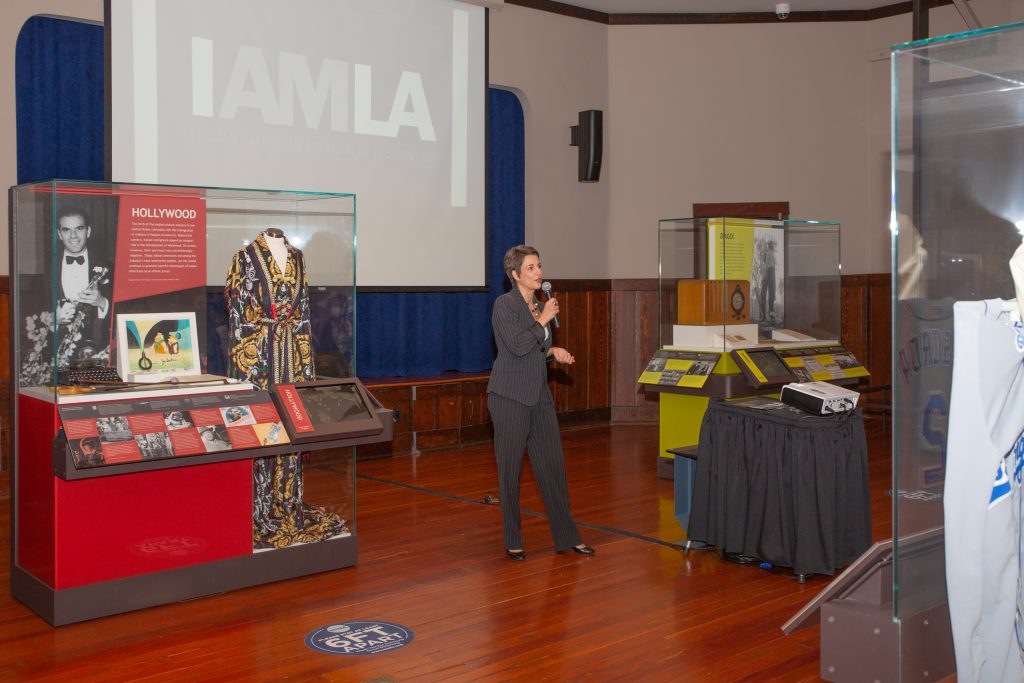 L'Italo-Americano attended the documentary premiere at the IAMLA and collected the words of Consul General in Los Angeles Silvia Chiave and of the project's creator, Vice Consul, and Head of the economic and commercial office Andrea Perugini.
What did this documentary mean for you?
S.C: This documentary highlights the efforts and challenges the first Italians who came here had to face, but also their traditions. It is about the success they achieved in a fertile environment such as that of Los Angeles, where the public is sophisticated, loves quality, and our country. The theme of this year's Week of Italian Cuisine in the World is "Traditions and perspectives of Italian cuisine: awareness and enhancement of food sustainability." Everyone knows Italy's millenary traditions and culture, but not everyone knows that our country has an extraordinary capacity to innovate, in all sectors. In the documentary, we wanted to stress how our history and our culture greatly influenced and defined local taste, but also how they led to important changes and innovations both in the way we eat Italian in Los Angeles and in the very perception of our country."
How did this project start?
A.P.: Every year, the Consulate produces videos and gastronomic events, now also virtual, to celebrate the Week of Italian Cuisine in the World. After the 2015 Milan Expo, the Italian government decided to involve the diplomatic-consular network in the organization of events and masterclasses aimed at making our cuisine known and at celebrating and promoting authentic Italian products in the context of the most extensive "The Extraordinary Italian Taste" campaign.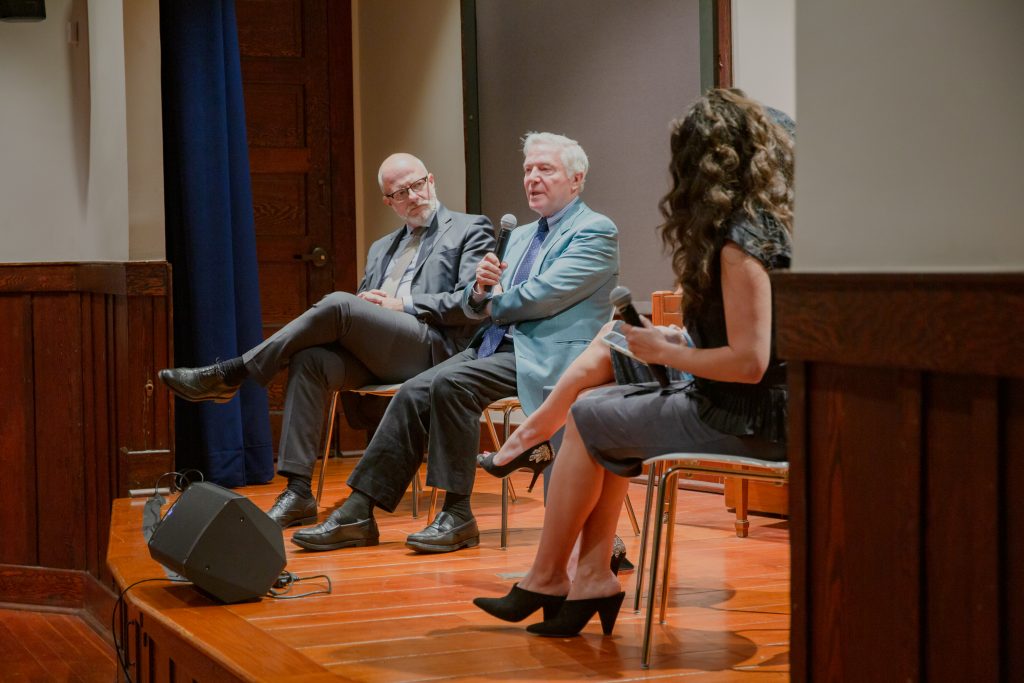 What are the most important themes emerging from this documentary?
A.P.: Italian cuisine is well known here, but little is known about its history. Few people know that California has the largest vineyard in the world. I understood it after shooting this documentary: California is on the 34th parallel, the same as Beirut, the only one that crosses the Mediterranean. For this reason, geographically, it is very similar to Italy: when Piero Selvaggio wanted to prepare risotto with radicchio, he simply had this vegetable produced on site. This is an exceptional thing because Italian cuisine also means using locally produced ingredients, fresh and in season, which really gives flavor to the dish: this is why the situation in California is very favorable.
S.C.: Moreover, if we learn to prepare Italian food the traditional way, fresh, locally sourced ingredients are mixed with products of our Made in Italy, that come directly from our country and are irreplaceable. This means opening new markets and fighting against "Italian Sounding" products, all thanks to the diffusion of our cuisine.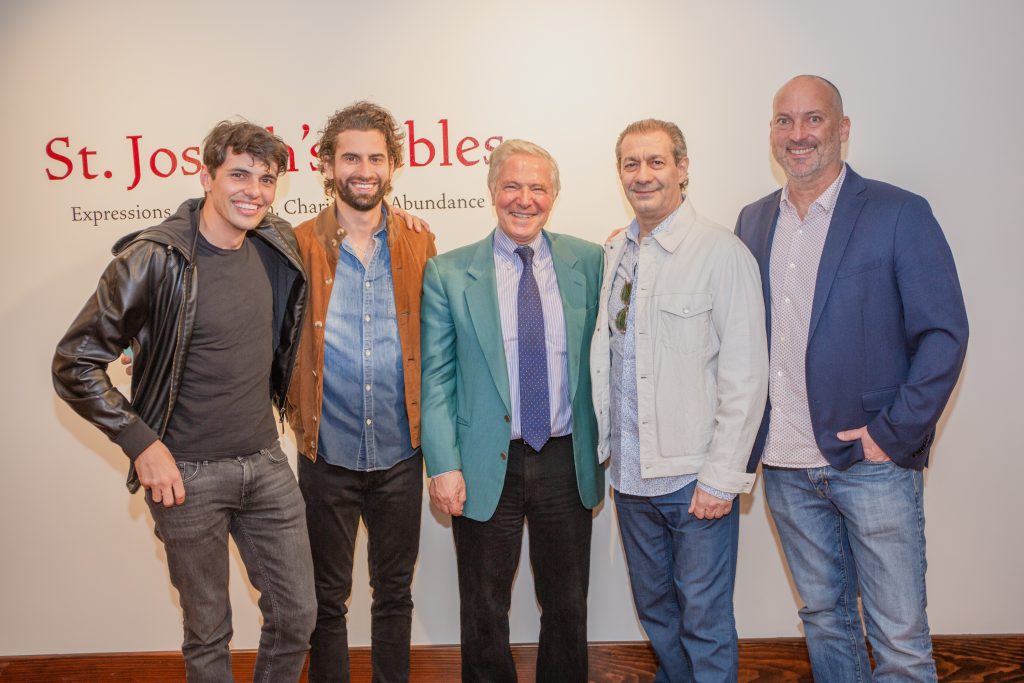 What else do you consider fundamental in the evolution of Italian cuisine in Los Angeles?
A.P.: This is the city of celebrities, so when a trend is born in Los Angeles, whether it is related to shoes, cars, or food, it becomes world-famous. Think about what happened to burrata, for example, which became popular thanks to Chef Nancy Silverton of Osteria Mozza. When I was little in Rome, you couldn't find burrata because it was an extremely niche product.  The crazy thing is that here, in LA, it was an American chef to make it famous and now everyone knows it and wants it.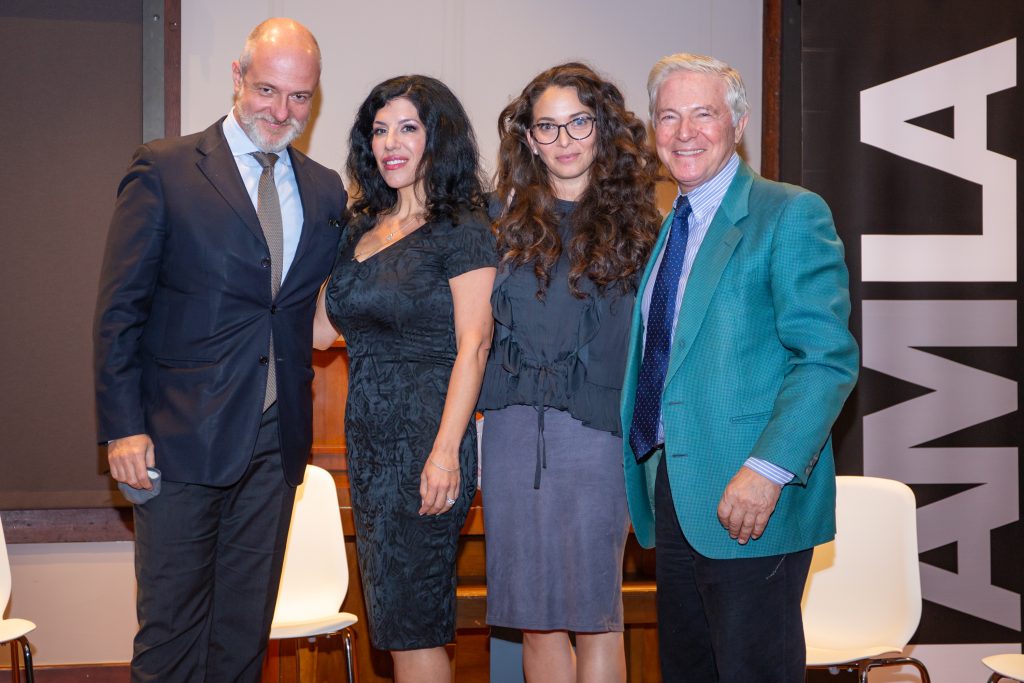 We have to give a lot of credit to the Italian chefs in LA.
A.P.: It took Italian chefs years to build a heritage of trust in real Italian food, which is different from Italian-American food. It was a job carried out day after day by Piero Selvaggio, Gino Angelini, and many others; every evening, they would talk with their customers, trying to explain dishes and ingredients, and also the importance of simplicity in our cuisine. There were no billboards around the city nor promotional advertisements:  it was us Italians who spread and created an appreciation for our cuisine.
S.C. We also managed to create a sense of "ownership," of belonging, which helped to ensure that by now, Angelenos are no longer satisfied with a poorly made pizza or overcooked pasta. They appreciate Parmigiano Reggiano or Parma ham, which, in fact, can be found in all supermarkets. It is consumers who guide the production and dissemination of quality, and Italians in Los Angeles have now spent almost two centuries guiding consumers.
Given this milestone, what needs to be improved now?
A.P.: Americans are changing their approach to Italian food when they go to restaurants because there are culinary culture and knowledge now. Today, Americans know where to go if they choose to eat Roman, Sardinian or Apulian. In fact, the future lies precisely in the regionalization of the offer. If we think about it, there are 315 denominations of controlled origin (DOP) in Italy:  each of them is a territory, it tells stories, it is made of people. The goal now is understanding fully the magnitude of the offer.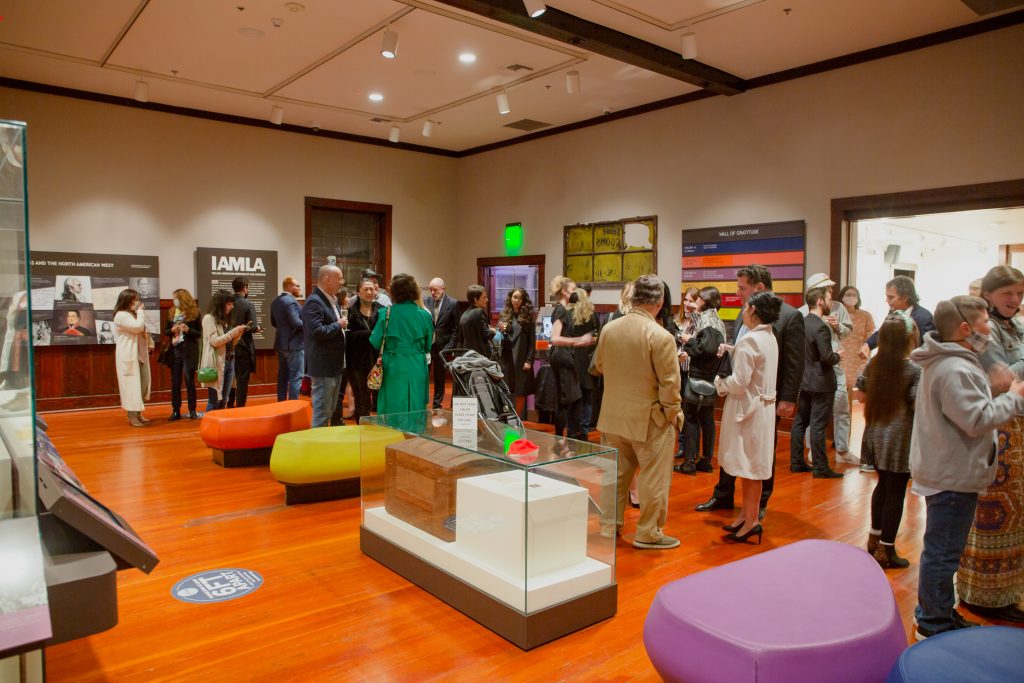 What else is missing?
A.P.: We must transmit the culture of sharing and conviviality to Americans: for this reason, the documentary speaks about the Church of San Pedro, a place of aggregation, food sharing, and banquets.
S.C.: Telling the story of Italian cuisine in Los Angeles is also useful to show how Italy is a country capable of innovating and changing. We must continue to use these tools to convey the idea of Italy as it is: a modern nation, in constant evolution.