Home, family: there's nothing quite like it, in the end. There's nothing quite like going back and discovering where you truly come from. I sometimes asked myself how it may be, this finding your roots and the essence of who you are, for those who  grew up far from the  place of their ancestors.  
L'Italo-Americano helped me discover it, thanks to the chat we had with Marco Permunian, senior manager at Italian Dual Citizenship, a company that made of helping people find their roots and obtaining Italian dual citizenship their mission. Hailing from Italy, Marco is a lawyer that specializes in Italian citizenship cases, who'll tell us more about his job and the people he's been meeting while doing it.  
You started helping and assisting people obtain Italian dual citizenship in 2013.  What inspired you to offer this service? 
Having spent time in the US, I was exposed to the Italian American community and I saw how proud the individuals in this community were of their heritage and of the land their families came from. There were and are so many people who want to reconnect to their Italian roots in a more meaningful and practical way. The desire can come in the form of wanting to spend long periods of time in Italy or to even be able to permanently live in Italy. Observing that was something that really showed me how important they felt connecting with their homeland was. And of course, Italian dual citizenship is something that allows people of Italian descent to reside in Italy for long periods of time. Observing this phenomenon first hand and seeing this desire, showed me that there may be people in this community that might need help making their dreams a reality from a legal standpoint through assistance and advice. It occurred to me that with my background in law and familiarity with the Italian legal system, I could really help them, and make a difference in their lives.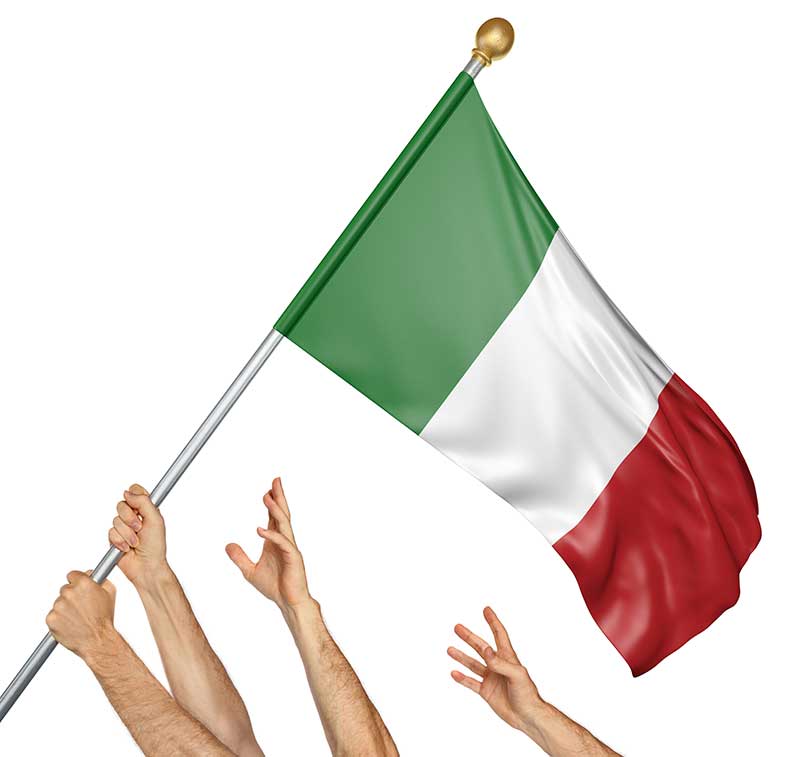 Many people left Italy because of hardship, in an effort to seek a better life abroad. Most people didn't have the best education and even those who did, chose to leave for a life in a new country where they felt they could give a better life to their families; a life where they could provide for their descendants in a way they may have been unable to do in Italy at that time. A considerable number of those who left never intended to stay abroad and shared their love of their country with their descendants. Their offspring found that "better life" abroad, but at the same time they also had been instilled with a great love and passion for the land that their ancestors left.  
Those descendants that dream of their motherland are coming back to Italy, and the numbers are growing. They now want to come back to be able to live in Italy and contribute to Italian society in a way their ancestors never imagined. Many express an interest in investing  and  helping the country move forward, while they themselves can enjoy life the Italian way. 
Based on your experience, what is the driving force pushing Americans in the direction of dual-nationality? Are there many Americans seeking Italian citizenship based on their family heritage? 
Americans are very much interested in Italian dual citizenship, and for many reasons.  As I mentioned, many feel a deep connection to Italy and their heritage, while others just want the ability to live in Italy or in the EU legally, without the need for visas.  
It's not only Americans of Italian descent that are seeking Italian citizenship. People of Italian descent all over the world have been learning they may actually already be Italian citizens and just need to apply. Some may be simply interested to live in Italy, while others may be more attracted by the ease of traveling and the ability of enjoying long stays in Italy or Europe. There are also people seeking Italian citizenship by marriage so they can reside with their European partner or spouse in Europe. 
Some who go through the process may never step foot in Italy and only claim Italian dual citizenship for the emotional connection, or as a gift to their descendants, so that they, too, will be recognized as Italian citizens. Gaining recognition of Italian dual citizenship can be a unique legacy to pass down to future generations.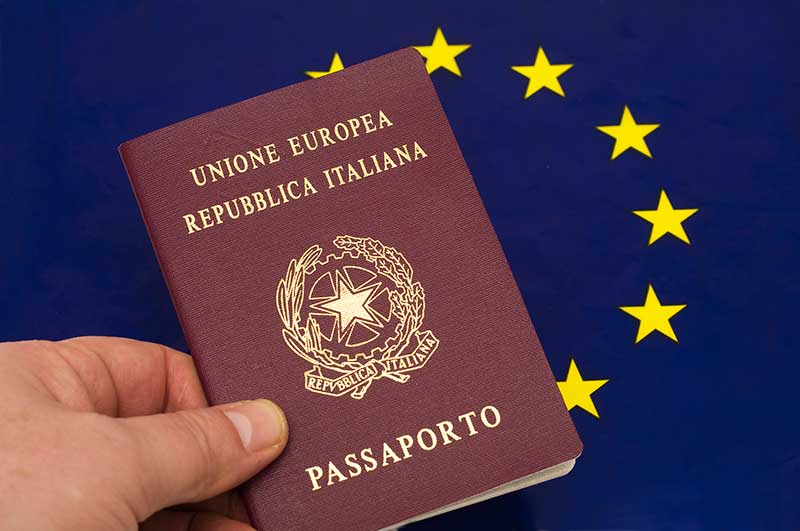 Other than the legal aspect, which is incredibly important of course, your work involves a lot of genealogical research.  How can you organize a task that can be so overwhelming and where do you start? 
Obtaining some of these documents can be a daunting task.  However, we have a team of experts with years and years of experience unraveling the tapestry of a person's family tree. We work with top genealogists, who are specially trained in searching for the types of documents necessary for this process. Our Italian Dual Citizenship (IDC) team is trained to do this and very familiar with the intricacies connected to it.   
We always start with our client, working our way back through the previous generations — through history, really — until we get back enough to demonstrate the future petitioner/applicant is eligible for citizenship, based on the fact that they are of Italian descent. 
How many people have you helped obtain dual citizenship so far? 
In the past few years, we have been seeing quite a lot of growth in the number of people who are interested.  From 2015 to 2017 we helped 50-100 people per year. Since 2018, however, we have seen those numbers double and we are expecting them
to continue to increase. 
What is the most rewarding part of your job? 
The "rewarding" aspect of this process is something that I hadn't taken into account when I started. It's something that completely took me by surprise. My goal was just to help others achieve their dreams and I didn't expect it to be so emotionally rewarding, especially since so much of what we deal with is documents and legal proceedings. 
But there have been moments I was fortunate enough to share with my clients, which were quite moving. And not only for them, I have to admit, but also for me: seeing them experience a connection with their ancestors in a way they had never imagined…For many,  there's is nothing quite like being able to see and hold an actual record that belonged to an ancestor. People get quite emotional even just seeing and holding copies of these documents for the first time.  It often brings tears to their eyes. This is the rewarding part of my work. It is a great privilege to be part of this whole process and to share those moments. 
If you have any questions about how to become an Italian citizen, or think you may qualify for Italian citizenship by descent, you can visit the IDC website at https://www.italiandualcitizenship.net or contact the IDC directly at (213) 277-8705.