Hundreds of planes grounded at airports around the world. Empty, lonely streets. People looking from inside their windows. These are some of the images we all remember about March 2020. It was the beginning of the pandemic and of the Italian first lockdown that would last almost two months. This is also the start of Harvest 2020, a documentary produced and directed by Maurizio Gigola, an Italian filmmaker who explored wine, people's life, and the territory in one of the most incredible moments in modern history.
We met director Gigola during an event hosted by the San Francisco Athletic Club in October, and watched the premiere of his documentary, learning all about the Friuli Venezia Giulia region.
This screening was part of a series of events, including a Wine Master Class on Friuli white wine with Patrick Corazza – Sommelier and Founder of Friuli Italian Wines – and Matteo Bellotto – Senior consultant of the Colli Orientali del Friuli Consortium – and a Gala dinner by Chef Donato Enoteca with a focus on red grapes of the Friulian territory, including native varietals like Schioppettino, Refosco, Pignolo, and international grapes like Cabernet Sauvignon, Merlot, Red Merlot-Cabernet.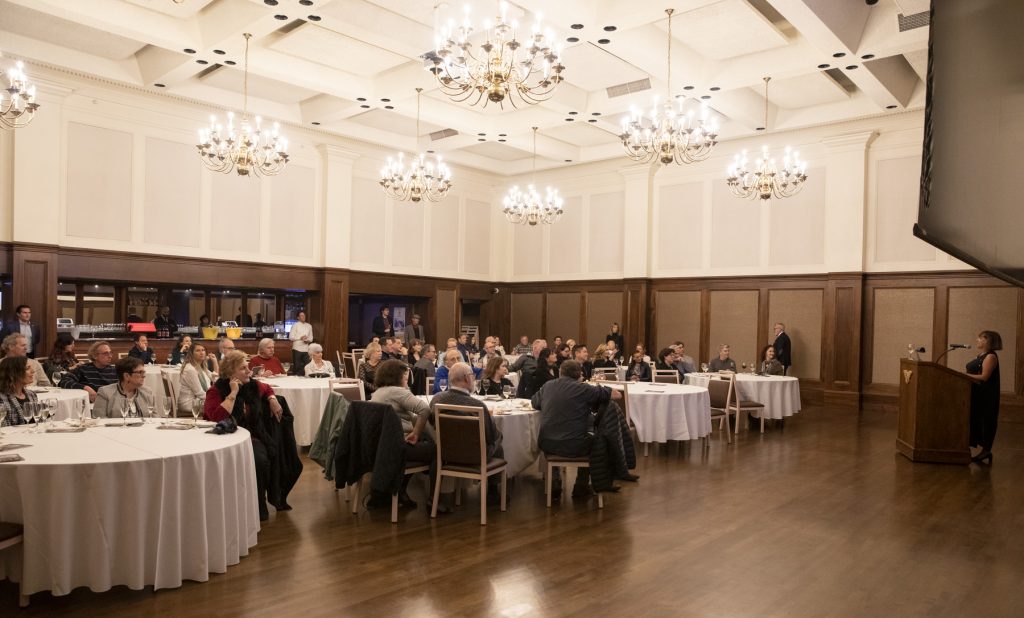 The northeast Italian region, bordering Austria, Slovenia, and the Adriatic Sea, is home to the Dolomite Mountains and many vineyards producing white wines. When visiting this part of Italy, you run into a variety of landscapes matching a mixed heritage of different civilizations, populations, and cultures, resulting in a small universe with plenty of traditions. Director Gigola's lenses focus on this land of contrasts, its people, and its stories, coming together to reveal the uniqueness of a place where silence is the hallmark that makes everyone proud.
Director Gigola started his career in Milan forty years ago and built his experience across photography, radio, documentary, and commercials. He studied at the Academy of Arts University in San Francisco and had a collaboration with maestro Luciano Emmer as a producer and director. Between 2016 and 2018, he produced The Great Italian, on the life of chef Gualtiero Marchesi, a biographical documentary that portrays the master's life and achievements while also reflecting on his passions, memories, and key places.
Harvest 2020 is part of Wine Odyssey, a TV series of six episodes moving across Italy, Greece, Georgia, Germany, France, and California. Wine Odyssey focuses on the passion for wine and its universe, everything from what's outside the barrel and inside the glass: it's a story about people dedicating their lives to winemaking and their feelings.
The connection between wine and human beings started in ancient times and is narrated through 3D footage that shows how, over time, the history of wine developed along with that of royal families, wars, and change, while influencing religion, trade, and local economy. Wine as a beverage was first used for medical purposes, before becoming a companion in both sad and joyful moments, something strictly connected to people's existence, evolution, and their relationship with both the Earth and the Heavens.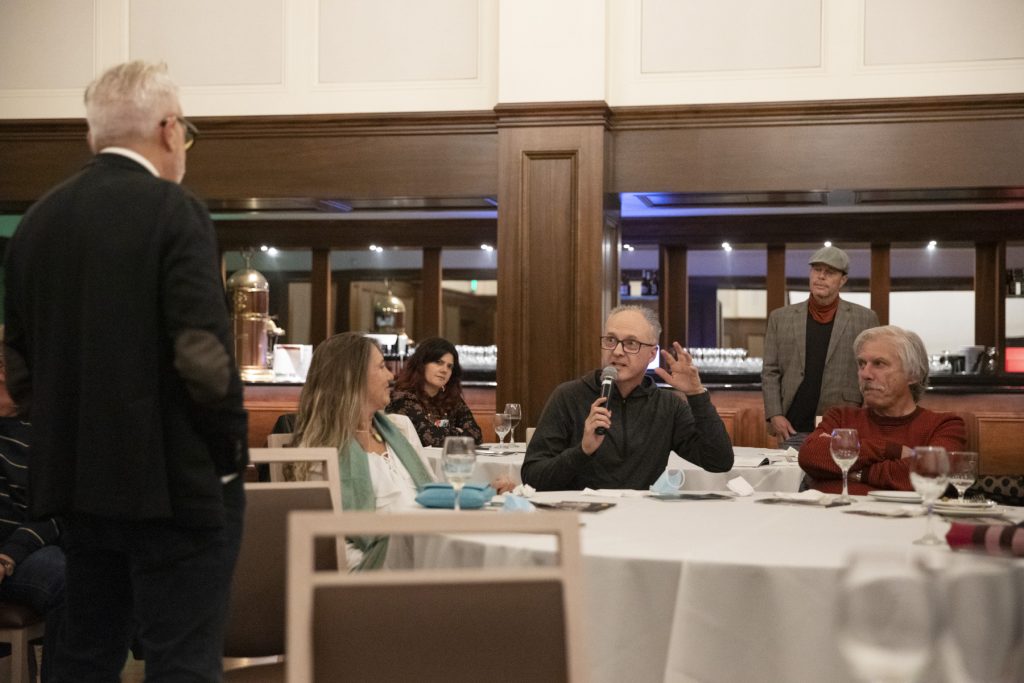 In addition to filmmaking, Director Gigola has been working as a consultant for the city of Aquileia. Thanks to its archaeological sites, its Basilica, and mosaics, Aquileia became a UNESCO World Heritage Site in 1998. In ancient times, it was known as one of the largest and richest cities within the Roman Empire, as well as a crucial, central European hub of Christianity. Based on these treasures, Director Gigola developed his vision for a meta luogo, making Aquileia a place that can be visited through a digital experience, without necessarily going there in person.
Director Gigola, what took you to Friuli?
There's a connection through my family. My father was originally from a village close to Trieste, called Muggia, where we used to spend time when I was a kid. However, during the pandemic and while there was a break in the lockdown last summer, I rode my motorbike to Friuli, visiting some of these places close to my heart. In September 2020, we started filming but we got stuck for a few months as the Italian second lockdown started and nobody could travel anymore.
How did you produce a documentary of this kind, where many stories come together?
As a filmmaker, my goal was to create a documentary that generates itself through others' storytelling. I wanted these stories to come up without me narrating them. My sponsors and partners were part of this collaboration, however, they allowed me to fully own the project, share my vision, and be independent on how to communicate it.
What was the main challenge of this project?
One of the most interesting things is that, usually, you don't have a crew available for three months. Because of the lockdown, the crew could spend all this time together in the same place, filming – not necessarily – every day but taking the time they needed to see the places and meet the people. The most challenging part of the project was starting without a plot, yet serendipity played a big role, as I waited for stories to come to me, instead of looking for them. One of these stories is the one of the man making hearts out of the wood he finds in the forests.
Which stories were the most unexpected or surprising?
Kante's wine has something special that I discovered while working on this project. It was unbelievable to learn the strength of the vine, able to dig hundreds of meters into the rock to get water and grow. Additionally, what struck me was the idea that the vine must suffer in order to grow and winemakers cut their young grapes to make it happen. There's also Tocai, whose story I really wanted to share with the audience: it's about the name and how the family is no longer allowed to use it.
What did making this documentary during the pandemic teach you?
As mentioned during one of the gatherings I filmed, there's a strong connection between life and nature. During the pandemic, literally everyone on this planet had the time to think about their existence, each one of us had the opportunity to learn about life, and many of us focused on the connection with Mother Nature. Just think of how a virus, such a small living being, was able to change the life of billions of humans … This is one thing I reflected on during this pandemic.
During Q&A, you asked the audience to pick the hero of this documentary. Is there a single actual hero in the film?
I challenged the audience to think of their hero. However, in my opinion, there are multiple heroes and, at the same time, one single hero: the Friuliani. The people from Friuli have been able to transform their land into something more, something different, which is culture and tradition. This also explains why the narration of these stories happens through my own voice because I took the responsibility to connect all the dots, and the views these people gave us. I wanted to give these characters the opportunity to share their stories while guiding them in the same direction.
Talking about the audience, who is this documentary for?
I see many opportunities when it comes to the audience and who is going to watch it. It includes certain groups like food lovers, those who love Italy, and food and wine experts. This niche plays a very important role but I hope the documentary will be shown all over the world with subtitles, so more and more people can learn about wine from Friuli and why it deserves to be known.
This movie was filmed during a painful, yet special moment for humanity. In the future, there'll be directors interested in telling about the pandemic to the generations to come. Do you see this documentary being one of those movies people will watch twenty, thirty years from now?
My ambition, for now, stops at making sure it gets distributed around the world in the next year or so. I am not sure people will want to remember the pandemic but I see future generations being interested in understanding and learning about what happened. I also see this documentary being a reference for wine lovers, because people want to drink better wine and want to learn about it. In my opinion, making a documentary of this kind is special because it's almost like writing a book: you can read a book or watch a movie when you want, it's a long-lasting artwork that transcends time and borders.