Some of Seattle's most iconic landmarks – Space Needle, Seattle Center, Monorail – were built as part of the Century 21 Exposition, known more popularly as the Seattle World's Fair. During its six-month run in 1962, this extravaganza introduced 10 million visitors not only to the Pacific Northwest but also to a future where science and technology reigned.
But the World's Fair was not just about science. It also served as a performance venue for some of the world's most popular musicians, composers and singers. It was even the stage set for the 1963 film It Happened at the World's Fair, starring the king of rock and roll, Elvis Presley.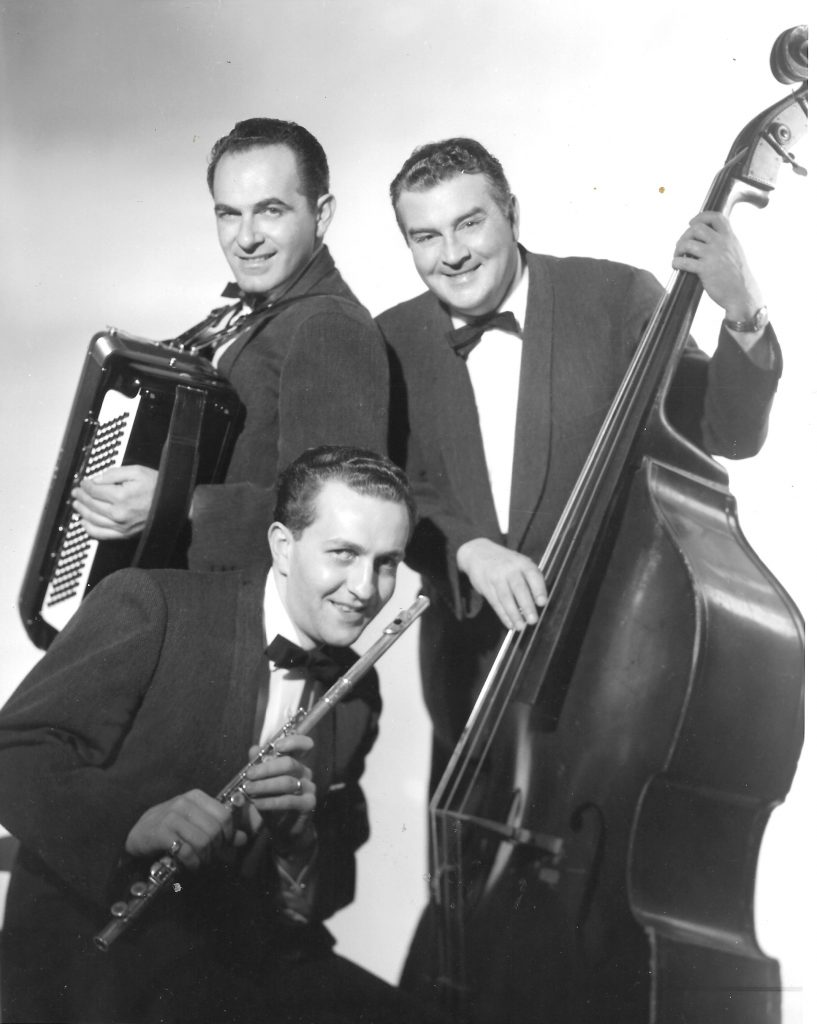 The fair offered fantastic exposure for many local musicians, as well. One of these was Frank Sugia, a prominent Italian-American jazz accordionist, pianist and bandleader. Sugia and his combo performed at the Space Needle during the fair; the performance was aired live by KOMO-TV as part of its series, World's Fair Holiday.
He also recorded two fair-themed songs: I'm Going to Seattle (To the Great World's Fair) and Come and See Seattle (Come and See the Fair). The latter recording came in a folding cardboard sleeve suitable for mailing; the postage was four-and-one-half cents.
On the back of the album, Sugia penned a personal note to all those who bought the record as a keepsake or received it as a gift. It read in part: "The warm welcome wishes of all Seattle and the many thousands of friendly residents throughout the entire Pacific Northwest join our chorus of voices as we extend to you and yours in record form, this gay musical invitation, Come and See Seattle, Come and See the Fair."
Like Sugia, other artists composed and performed new works created just for the fair. By one count, about 200 fair-themed songs were released. Many were sold as souvenir sheet music or as musical recordings; about 50 came out on vinyl.
John Raitt, father of country singer Bonnie Raitt, performed a new song called Meet Me at the Needle. The song See You in Seattle was performed by Perry Como on his TV show, and composer Morton Gould with lyricist Edward Heyman teamed up to create the "official" fair song called The World of Tomorrow.
Sugia was part of a gifted musical family. His sister Lola was a well-known vocalist who started singing professionally when she was just 15. His niece, Maia Santell, follows in their footsteps today, entertaining audiences with her distinctive jazz and blues style.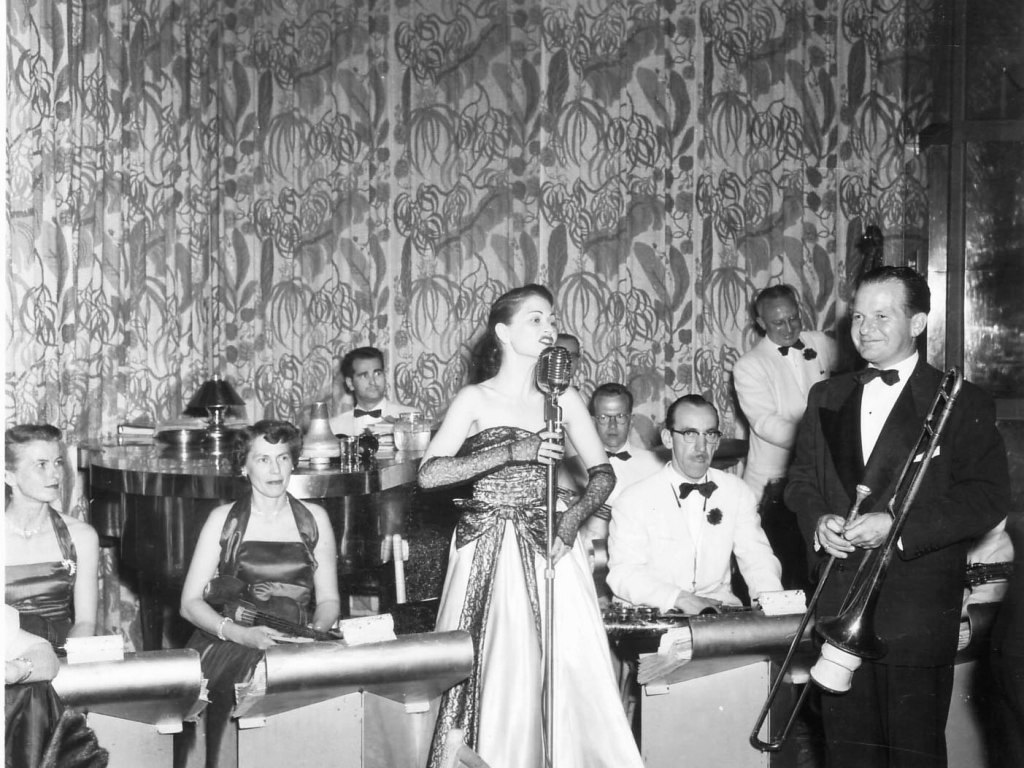 In the mid-20th century, Sugia was a musician's musician, a Seattle institution. Born to Assunta and Philip Sugia in 1920, he jumpstarted his career when he was just a teenager. The day he graduated from Seattle's Franklin High School, he left for San Francisco to perform in that city's music clubs. He later attended the University of Washington to study composition and arrangement.
Sugia played for many of the greats, including Frank Sinatra, Bing Crosby and Bob Hope. He had plenty of local gigs, too – from Seafair events in the summer to the tearoom at Frederick & Nelson's department store. In fact, for more than 25 years, Sugia led a group called the Strolling Minstrels. Dressed in Victorian garb, the combo entertained families at a holiday breakfast each year — a Frederick & Nelson tradition.
In 1969, he opened his own restaurant called Sugia's After Five, located in north Seattle, while still performing at some of the region's swankiest venues, such as Rosellini's 410, Edgewater, Casa Villa and the Trianon Ballroom.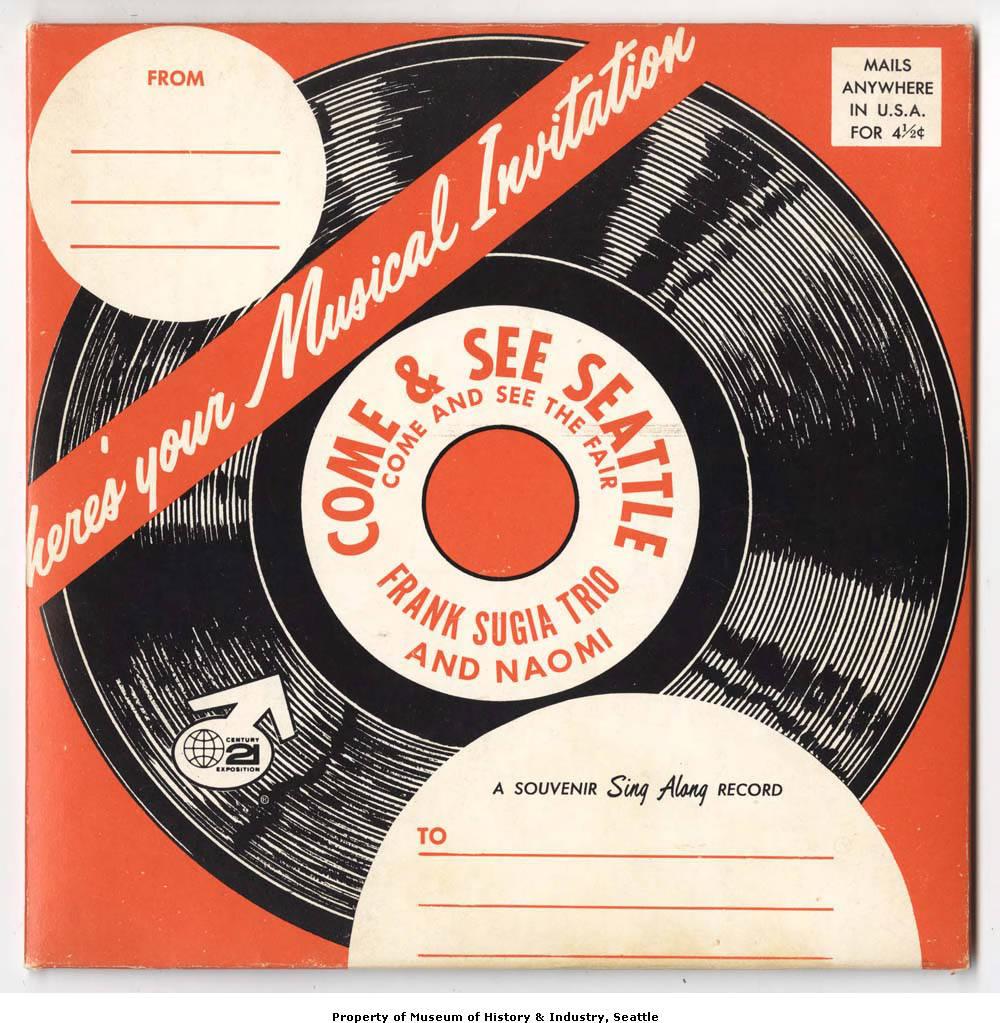 Sugia was one of those individuals who seemed bigger than life, and he loved a good laugh. His daughter remembered him sneaking off-color words into Italian songs that he performed on stage — his own private joke. He died in 1994 at the age of 73.
Frank's sister Lola started singing professionally in 1940 when she was 15 years old, her smooth style influenced by jazz giants Billie Holiday and Ella Fitzgerald. Both her brother Frank and uncle Angelo Recchia, who was a member of the Seattle Symphony Orchestra, encouraged her career. She performed for 35 years with dance bands, swing orchestras and combos. Lola Sugia died in 2016 at the age of 90.
Her daughter and Frank's niece Maia Santell, a jazz and blues vocalist, carries on the family tradition. As a youngster, Maia performed in her uncle's combo. Today, she continues to delight audiences with her own group, Maia Santell and House Blend.
Santell recalled how her Uncle Frank thrived on the late-night music scene in Seattle: "The after-hours clubs were the places that musicians hung out to hear 'real music' and jam with other players, strictly for the love of jazz as opposed to their nightly gigs where musicians performed commercial music, primarily for their audience. Players couldn't wait to finish their regular gigs to listen to the best jazz, blues and swing musicians that were playing at after-hours joints like the Black and Tan, The Congo, The 908 Club, The 605 Club and the Cabbie Club."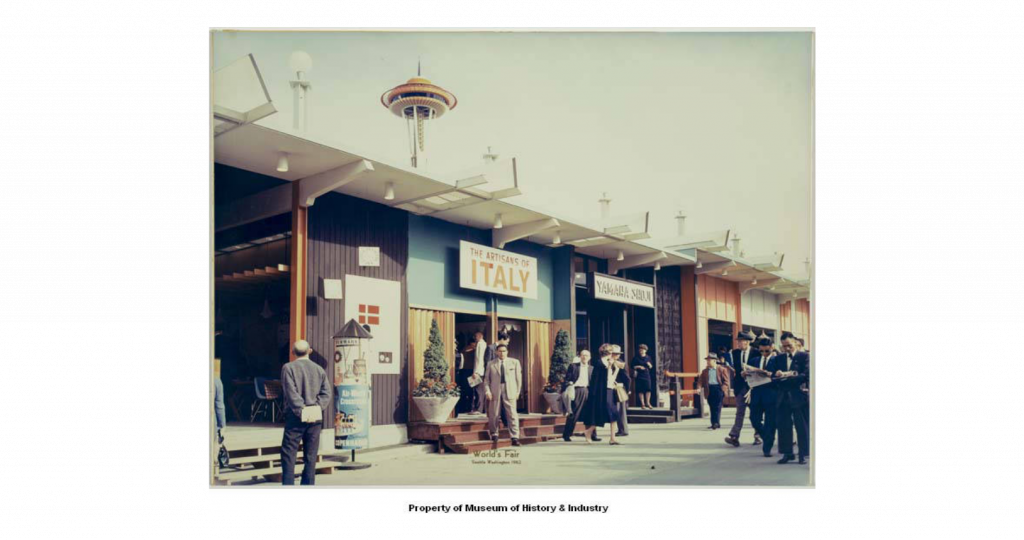 The next time you think of music at the Century 21 Exposition and only Elvis Presley comes to mind, remember all those other gifted artists, such as Frank Sugia, whose musical recordings in 1962 helped listeners around the world experience the magic and wonder of the Seattle World's Fair.