Medicine in Rome was at once incredibly different and incredibly close to what it is today. Different, of course, because of what 2,000 years of discoveries and research gave us; but similar, because some of our ancestors' intuitions – which they, to be fair, largely inherited from the Greeks and the Egyptians – are the same upon which modern medicine was founded.
The Romans had doctors and medicines, surgeons, and even family physicians: according to sources, in 229 BC the State had bought an office for a Greek doctor named Archagathus, had and awarded him Roman citizenship immediately so that he could begin practicing straight away. Archagatus didn't pay any rent on the rooms he practiced in, a clear sign that his work was subsidized by the Roman State: his duty was to provide its citizens with medical care. This is not far from the concept of medico di famiglia as we know it in Italy: a general practitioner every Italian can consult for free whenever needed.
Just like Archagantus, most of the early doctors practicing in Rome were Greek and most people who wanted to become doctors would move to Greece and Egypt to study. These countries were at the forefront of medical knowledge back then, even though we shouldn't forget that the Etruscans were known to be good doctors, too.
Before caring for sick people became a profession in Rome, it was all in the hands and practical knowledge of Roman women: they knew how to cure pains and ailments with herbs and natural remedies, many of which would become central to the development of early Roman medicine. And even after the diffusion of medical sciences across the Republic and, later, the Empire, medicine remained relatively gender-balanced, as female practitioners were quite common, especially in the fields of gynecology, midwifery, and general women's health. However, some women specialized in other fields of medicine, too, even if it was rare. Most of them were of Greek origin. 
The importance of Greek and Egyptian scientific culture in the development of Roman medicine is embodied perfectly by Galen, probably the most important doctor in Ancient Rome. Galen of Pergamon was born in Greece and studied medicine in Alexandria, Egypt. He initially practiced in his homeland and developed his skills by caring for wounded gladiators. In 162 AD, he moved to Rome, where he continued practicing and researching. He was a breakthrough practitioner: Galen knew how to perform cataract removal surgeries and believed in the importance of exercise and balanced nutrition to remain healthy. He advocated good hygiene as a staple of good health and believed that the brain was the organ that controlled our body, not the heart, as it was commonly believed. He understood and demonstrated that human voice is produced in the larynx and recognized the difference between venous and arterial blood. His incredible skills led him to become the personal physician of more than one emperor and many of his writings informed medical practice and inspired scientific research until the 16th century. But Galen, just like every other doctor in Rome, had to face some problems, too. For instance, learning about human anatomy wasn't that simple because dissecting human corpses was forbidden, mostly for religious and public health reasons. Doctors, therefore, could only learn by practicing on animals such as pigs or primates, as their anatomical structure is similar to ours. As gory as it may sound, animal vivisection was often performed publicly by doctors, both as a form of entertainment and a way to attract new clients. 
An important connection, which was to help greatly the development of medical sciences in the Empire, was that between medicine and the army. During his reign, Emperor Augustus created a professional military medical corps to provide continuous medical care to soldiers during military campaigns and wars. Aware of the fact that, in those years, the best doctors were Greek, he promised full Roman citizenship and retirement pensions to all Greek doctors who joined the corps.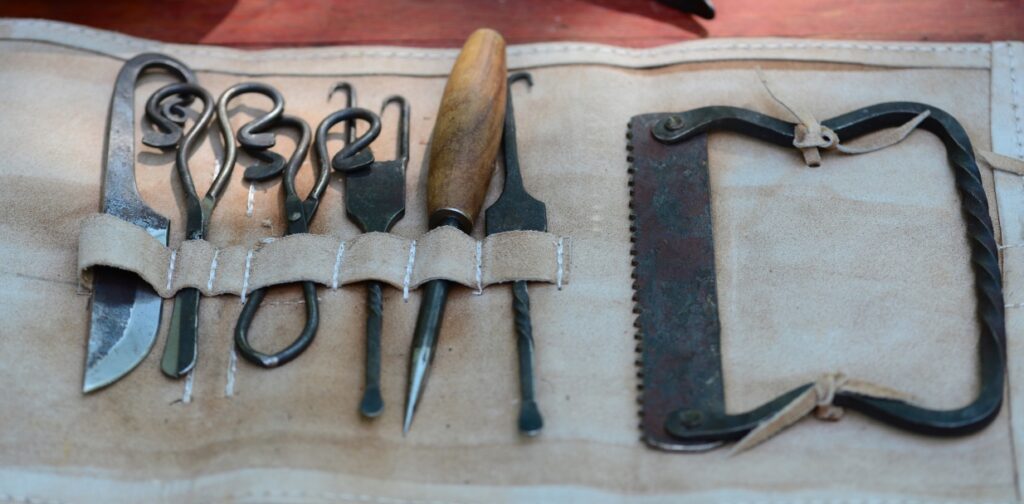 Augustus' medical corps are behind many key discoveries in the field of medicine, including the hemostatic tourniquet, and they also developed the first truly effective sanitation system to limit the spreading of contagious diseases. Because they traveled with the army, these doctors could learn new practices common in the countries they visited, and understood a lot about human anatomy by operating on wounded soldiers. Thanks to their work, the life expectancy of a Roman soldier was longer than that of the average Roman citizen by about 5 years.
Last but not least, it seems that Roman doctors also had an eye for their patients' psyche. They believed that dreams could be an open window into people's health and that they could be used to investigate the mind and the soul. More specifically, Roman physicians believed dreams could show whether there were unbalances in a person's body and, on their basis, they developed diagnoses and determined treatments.