The past year and a half changed our lives in more ways than one and now that — let us hope — we are on the way back to some sort of normality, it's perhaps the right moment to look back and assess a couple of things, including how Italy is planning to move forward.
Many commented that the post-Covid world won't be the same as the one before, and this is true: catastrophic events such as a pandemic do not only change a country's outlook on its future but also the manner its people think. We said it many times, even on these pages: months and months of shelter at home orders and limited socialization made us different, they modified our priorities and perhaps, for some, even personal life goals.
If you ask around, almost everyone says the same thing, that we should now change our lifestyle's pace, we should slow down, we should take the time to savor everything we do: walk slower, take an extra 10 minutes when you go for coffee with your best friend, read an extra chapter of that book you keep on the bedside table, every night. A change of pace is what we need to recover, psychologically and emotionally, from the trauma of living through a pandemic.
And a change of pace is, perhaps, what Italian tourism needs, too, if the country wants to recover from two years' losses — even though 2021 has been so far better than what it was expected — and, even more crucially, if it wants to give real value to the treasures it holds. Tourism, everyone knows it, is, along with fashion and the agro-food industry, one of the main economic engines of our country: in pre-Covid time, we'd welcome around 100 million people every year on our shores. Of course, we have ski bunnies and lovers of the traditional sea-sun-and-sand vacation, but art and heritage remain the real attractor: Venice is the most visited location in the nation, followed by Trentino Alto Adige and, of course, our capital, Rome. In fact, the presence of the northern Italian region in the top three tells us even more about pre-Covid tourist trends, that is, that holidaymakers do love our natural beauties, too.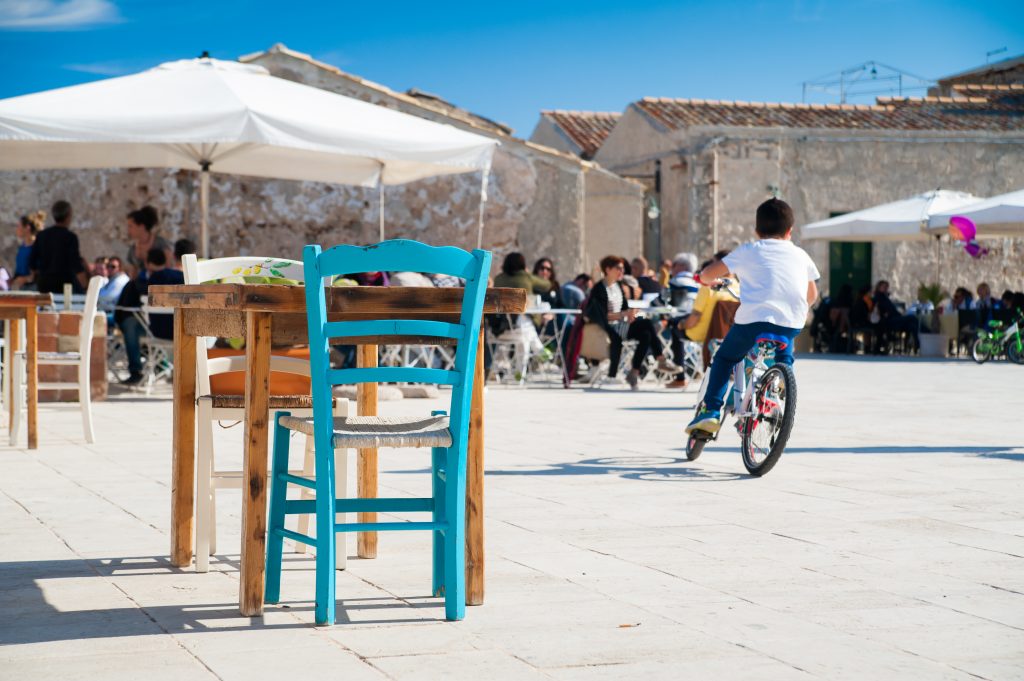 This is certainly more true than ever today, after we spent the best part of 20 months unable to leave the house, let alone travel; 20 months during which we finally realized the truth our grandparents and great grandparents always told us about: indeed, joy comes from the smallest of things.
A change in direction that brought many professionals — especially those from the younger generations — to quit their overpriced city center lofts and evenings on the Navigli, in favor of a slower kind of life in the countryside. "Slow," here, is the keyword, because it stands for a concept, for an idea that encompasses everything, from the way we organize and plan our days, to how we enjoy our free time, which should be savored, enjoyed, goduto, as we say in Italian. Much like you do with a glass of vintage wine.
This is something that we should keep in mind also when it comes to tourism, to the way we Italians and our friends from abroad experience il Belpaese when traveling around it: do we want a "bite-and-go" experience or should we try to get to know this beautiful country little by little, secret after secret? "Bite-and-go" tourism seems to be a perfect way to define how most visitors of Italy have been enjoying our country in the past 20 to 30 years, cramming as many popular hotspots as humanly possible, within the shorter time available: a quick look here, a 10 minutes visit to another museum, churches only from outside because "there is no time." But why isn't there? Who says we can't find the time to immerse ourselves fully in the beauty of our cities, in the miracle of our art? Why do we have to treat our treasures as if they were mere things to tick off a list?
Beauty, declined in every manner, is what makes our beloved country so special and there is so much to learn from it, so much to experience: forget photos and hashtags, just take your time and savor every single thing you are surrounded by. This should be the mantra of Italy's post-Covid touristic trends, quality over quantity, nurturing of the soul, rather than nurturing of our social media pages. Truth is that, for the past two summers, slow tourism, lesser-known destinations, more private, intimate holidays to spend away from crowds have become quite popular: of course, that's because we had little choice, and the simple idea of being in a mildly crowded place would give us panic attacks. But we discovered that, in the end, we like these easy-going, simple vacations.
We need to slow down, we need to embrace anew the old philosophy of the Grand Tour, when traveling to our country was a rite of passage, a way to learn about the roots of our culture and a journey that, often, brought travelers to discover a lot about themselves, too. Post-Covid tourism needs to forget about cramming as much as possible of our country into people's schedules, and propose smaller bites of what we have to offer, allowing our visitors to enjoy every single facet of it.
Summer 2021 has been good for Italian tourism, although numbers are still, clearly, far from those of 2019. Yet, it was a good summer for the industry and it was a good summer for slow tourism as well, because people seem to be enjoying the concept. And Venice banned cruise ships from the lagoon. Could this really be the beginning of a new era for how we enjoy, love, and discover Italy?