Italian-Americans are a large, well-distributed group in the US. Traditionally, they worked their way up in politics, economics, society, sciences, but also in culture, education, the arts, cinema, and sports. They contributed to the growing prestige Italy has been enjoying in America, and to its development.
According to the most recent census, Americans with Italian origins are 17.3 million, the fourth largest ethnic group of European descent after Germans, Irish and English. The two main Italian-American organizations, the National Italian American Foundation (NIAF) and the Order of Sons and Daughters of Italy in America (OSIA), however, estimate there are at least 25 million. To them, we must add all the Italians registered with the Anagrafe degli Italiani Residenti all'Estero (AIRE), who were 313.450 as of the 31st of December 2020. These mostly reside around New York, Miami, Los Angeles, Philadelphia, and Chicago, as well as other important poles: San Francisco, Boston, Detroit, Houston, Washington DC. It is around these large cities – but not only here – that the main first-generation Italian communities settled, after reaching the US during one of the many migratory waves of the late 19th century and the first half of the 20th. To them, we should add more recent migrants, in large part young graduates, professionals, and entrepreneurs, who invest in the US but keep the focal point of their interests in Italy. They are university professors, scientists, and researchers active in all sectors who applied their discoveries and inventions to a variety of fields, especially in IT, Hi-Tech, and the Made in Italy.
The connection between Italy and the US relies on the presence of this large Italian and Italian-American community. In fact, it's this very nucleus that creates a bona fide bridge between the two countries, with its contribution to the development and strengthening of their bilateral relations.
But what's the relationship among Italian-Americans within the US?
To be honest, this is something to foster, something we need to work a lot on. Local communities are often fragmented in many associations and territorial groups that promote cohesion on the basis of the same principles, but it's a true union among all the components of the Italian-American universe that's missing. It's evident within a region, let alone at national level.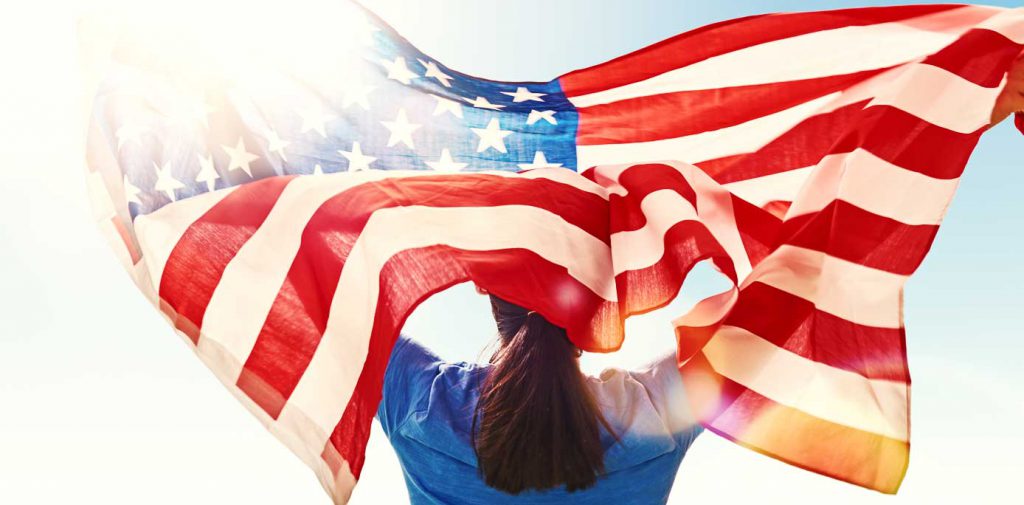 This is a natural expression of the multifaceted nature of the idea of belonging and of the many principles it is portrayed with. Some bonds around the devotion for a saint, others around a social tradition, others still around family habits or language. It's also natural to be part of more than one association at the same time, as we all have a plethora of different interests and, in the end, confronting one another on our differences is a healthy thing to do. However, fragmentation often means dispersion, dilution, while what we'd need to safeguard the Italian cultural patrimony is cohesion. And not simply because there is strength in numbers, but because the many ways in which each one of us feels Italian make up our identity. Every person can grow through other people's experiences, through the cultural wealth they inherit by simply learning about it. Gathering up and bringing together traditions, stories, and experiences help do just that: it multiplies our cultural wealth.
The work of promotion and knowledge carried out by L'Italo-Americano follows this path exactly. It is not only a matter of giving space but also of bringing together the voices of the community, creating a choir able to enhance every single voice, because each and every one is precious.
The added value of our paper is that we've been working on this for more than a century, without ever taking a break, and not only during the Italian Heritage Month. But the whole community should go in the same direction, keeping in mind that you can't feel Italian only on Columbus Day, because Italianness is something that needs to be nurtured through language, tradition, objectives, experiences, and history; by cherishing family recipes and valuing the past, by being aware of where we come from. It doesn't mean claiming a specific nationality for yourself, and it's not about roots lost in a faraway past. It means giving importance to all those characteristics that make us who we are today, to the values we inherited from our family. It is only by promoting as well as we can our own traits that we'll be ourselves in full, and that we'll support the traditions we have as Italian-Americans, also by sharing them with the multicultural society to which we belong.