It is true, "Mothers know best."
Christopher was born 1451 and his mother, Susanna, named him Christopher, meaning Christ -Bearer, Dove. Christopher was raised as a committed Catholic, observing fasts, confessions and communions. He learned his native tongue, Genoese, as well as Latin, Castilian and Portuguese. He mastered geometry, astronomy, cosmography and, of course, navigation. And he was familiar with Marco Polo, Aristotle, Toccatella and Ptolemy.
Christopher, as other informed people, knew the Earth was round as well its approximate circumference. He knew currents, winds, navigation from the stars and all you had to do to find the Indies safely was to sail west so as not to be blocked by the Ottoman Empire. To accomplish his goal he needed ships, sailors, funds and sponsorship. He went to the court of Portugal and was turned down, his brother went to the court of England and was turned down. Finally, Christopher went to the Court of Spain to see Queen Isabella and King Ferdinand. After several rejections from Isabella's advisors, she decided to provide Columbus's adventure more for the purpose of bringing Christianity to new areas, than any expectation of riches.
During his treacherous ocean voyage, he encountered possible mutiny, possible fears of sea monsters and possible falling off of Earth. He kept his log in a way to please the crew, so they would think they weren't too far from the coast. He gave sailors pep talks and social activities to allay their fears.
The land fall was met with a new set of circumstances from the indigenous people — some were
friendly, and some were hostile. The tribes were often hostile to one another and some were decimated by their own diseases, wars and starvation.
Faults abound as to Columbus's character and governance. Columbus said of himself: "I have now reached that point, that there is no man, so vile but thinks it his right to insult me. The day will come when the world will reckon it as a virtue to him who has not given his consent to them abuses."
That day has not come.
Surely, it seemed so in 1882, when Frances Bellamy wrote the "Pledge of Allegiance" in honor of the 400th anniversary of Columbus's landing; we approached such a time, in 1934 when Columbus Day was declared a federal holiday. The Columbus holiday was designed to unify us as a nation under God and the freedoms covered in the Constitution and Bill of Rights.
After reaching the 500th anniversary, a fringe of our society wants to deny Columbus his relevance in our history. Are they anti Columbus because of racism, slavery, genocide, Judeo-Christian faith? The legitimate approach for these questions should come from Columbus's logs, documents, his son's diaries and writing from people of the time. Rewriting history to obtain a personal desire should be challenged.
The indigenous people are the same race as Columbus. He believed indigenous people, even in their differences from the culture and customs he knew and was acquainted with, were like any culture or race. He found them shy, intelligent, family oriented and affectionate, generous, cooperative and, relevant to him as a man of the 15th century, amenable to practice Christianity.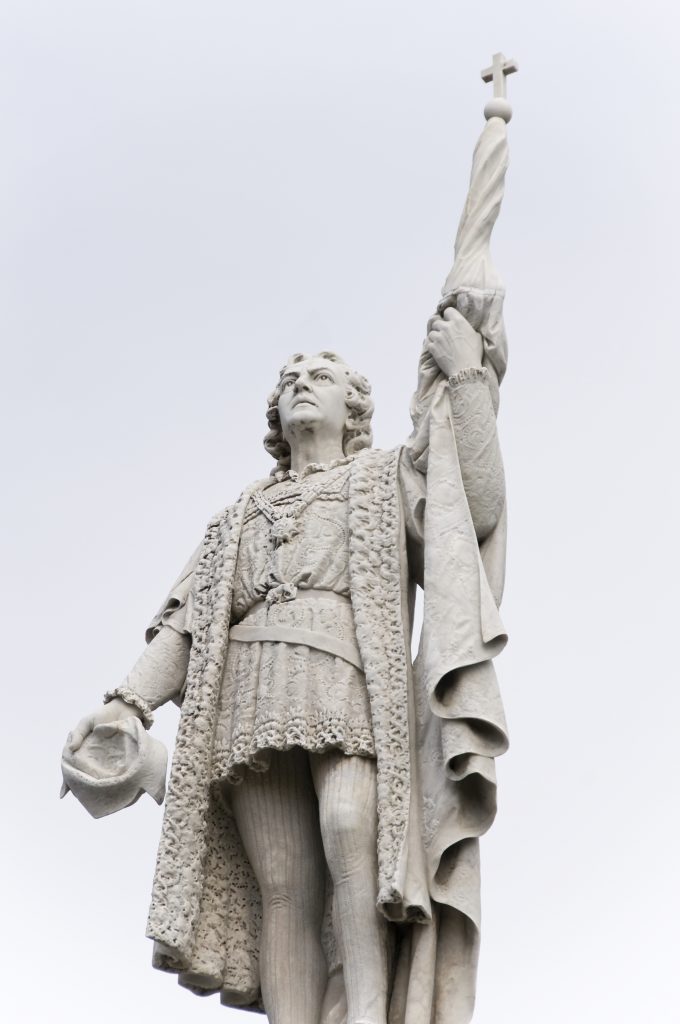 It has become fashionable to decimate Christopher Columbus' character because he allowed slavery, which he did. But when discussing this, we should not lose sight of Columbus' historical context and coeval customs. As —rightly — reproachable and unacceptable as it may be today, we sadly know that for thousands of years slavery was an "acceptable" practice among the nations around the world. Columbus was sanctioned by Queen Isabella to enslave enemies following victorious combat. Saying this is not a justification of slavery, but rather an attempt at contextualizing actions led by a different moral and ethical compass from the one we apply today. When it comes to history, objectivity is key, and acknowledging these differences is paramount for a full understanding of our past.
We can't wipe out and don't appreciate what it took to make our country prosper, and this is why, I believe, it wouldn't be right to replace or cancel Columbus Day.
To eradicate history by revisionist prejudices with "identity politics," by failing to understand the historical context in which those events took place, needs to be challenged in name of History, of its importance, of its complexity, but also to show appreciation for our Forefathers. To deny Columbus courage and navigation skills shows lack of understanding of the very meaning of courage. To tear down our leaders, from George Washington to Jefferson and others, by applying to their actions contemporary values and failing to understand the historical and cultural context in which they operated means to ignore and forget their greatness and all they sacrificed to become the very pillars we stand on.