Italian-American actor and playwright Chazz Palminteri wrote A Bronx Tale, a powerful one-man stage play that depicted his bruising childhood, in 1988. The piece included witnessing a gangland killing when he was nine years old.
Palminteri played 18 characters and brought them all to life in his autobiographical play. He wrote the screenplay for the film version of A Bronx Tale, which was later developed into a Robert DeNiro-directed film, and the book for the 2018 Broadway musical of the same name. It was the first time in history that the same actor wrote the one-man play, the movie, and the Broadway musical, starring in each one.
On the 35th anniversary of this classic play Bronx-born and raised Palminteri returns to the New York stage for one night only to perform the star-making piece exactly as he debuted it. He will perform A Bronx Tale at New York City's Town Hall on Saturday, October 1, 2022 at 8:00 PM. For the first time ever, Palminteri will also enjoy a post-show conversation with the audience to discuss the iconic play's evolution and his childhood in the Bronx.
Mr. Palminteri, were you aware, when you wrote the play in 1988, that it was going to be so powerful?
No, I knew it was good. I knew it was very good. But I didn't know it was going to explode that way. Anyone telling you they know something it's going to be successful, they are crazy because you can't predict that. I wrote something from the heart and it worked. What's really crazy is that I've brought it to Texas, Milwaukee, Houston. People all over the country love it. I mean, it's in Japan… the movie was a huge hit in Europe, and wherever I bring the play, whether it be Texas or New Mexico, people who know nothing about the Bronx love the story and love the play. I can't explain it.
What in your opinion made it so successful?
People feel it in their gut, it's about archetypes. I wrote about archetypes, about Mother, Father, and children, about wasted talent and wasted life. It hits people on a very personal level. People laugh and cheer. It's one of those things that is just perfect. I hate to say it.
Fans of "Bronx" say that in the movie there are so many valuable life lessons and pieces of advice. What's your favorite quote from it?
I think that people's favorite quote, when they quote Bronx the movie, is "One of the saddest things in life is wasted talent."
So they say that a lot in articles about boxers or athletes or actors that wasted their life, they bring that quotation out a lot. Personally, I also love "Is it better to be loved or feared?" That's a very big one.
Going back to your childhood, you lived some harsh experiences, like when you witnessed a gang killing at 9. What about the good memories of those years?
I don't want people to think that I grew up in this drug-infested, violent neighborhood. I grew up in an incredibly beautiful neighborhood, where nobody locked the door and all the kids played in the street. Now, was there violence at times? Yes. Violence happened once in a while, like the time I witnessed a murder. But I had a wonderful childhood and I have great memories… wonderful memories. Where we lived, everybody was Italian. The store owners … there were only a few store owners that weren't, they were Jewish. I had a wonderful mother and father; my father was a bus driver. My mother didn't work and then she became a seamstress. My father was from Menfi, in the province of Agrigento. And my mother was from Messina.
Is the car door test a true story? Did someone tell you that? Was that a thing in the Bronx?
That was a thing we all talked about, that we all said back then: if a girl doesn't open up a car door for you, that says something about her, and she is not good for you. So put it in the movie and it became iconic. It's a staple. People have been talking about it for 35 years. Have you seen Prince Harry getting in the old Jaguar? Megan Markle opened the door for him and it became big news. Pretty amazing.
What memory do you have of the moment Roberto De Niro told you he wanted to make your play into a movie?
I was doing the show and I remember I had just turned down, about two weeks earlier, a $1 million offer. Then, a week after, they offered me 500,000. And then for a month, nothing. They offered me $1 million to walk away and have somebody else write it. See, all the stars – all the big stars – wanted to play Sonny. And I said no, I'm playing Sonny, and I wouldn't sell it. Then finally, one day, I got offstage after the show and they came over to me and said: "Robert De Niro's in your dressing room, he just saw the show and he is waiting for you." So I went to the dressing room, and there was Bob, and he said: "I love the show. I think it could be a great movie. I know you don't want to sell it because you want to play Sonny and you want to write it. I'll tell you what, I'll play your father. And I want to direct it. And you'll play Sonny, and get to write it. And that's the way it'll be." I shook his hand. And that was it!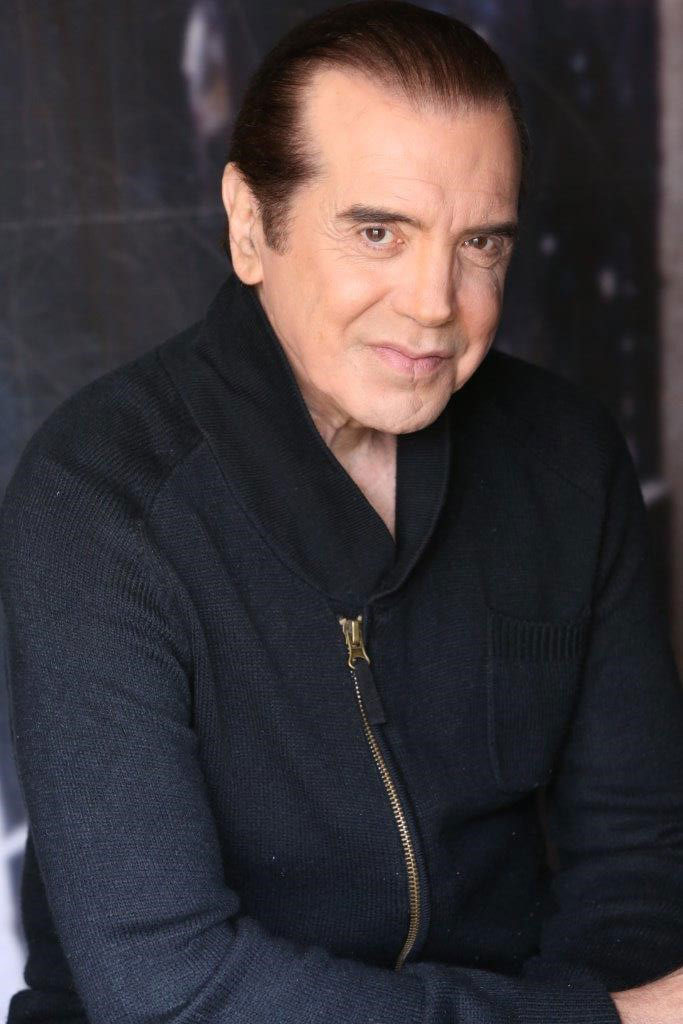 Is there anything about Sonny that stayed with you?
You know, it's funny you ask me that. It's almost like the character became a memory after I wrote it. You see, after having written it and played it on stage, it's almost like I forgot about it… I no longer thought about it. It's been like a catharsis: I went through it and then I moved on. And it actually was very, very good.
What do you like more between acting and writing?
I like both. I like directing, I like writing and I like lecturing. I enjoy it all. Whatever I'm doing, I love doing it, and I'm happy to be alive doing it.
Have you ever been back to the Bronx?
I do go back. I was there last night. It's smaller now, it's gentrified, which is fine. But the stores are the same. It's great. Gino's pastry, Mike's Deli. When I was a kid they were there, and they still are.