Maestro Carlo Ponti received the "Officer of the Order of the Star of Italy" honor, presented to him by Consul General Raffaella Valentini. At the end of the last concert of the season for the Los Angeles Virtuosi Orchestra last May 12 at the Raymond Kabbaz Theater, conductor Ponti was awarded the honor by President of the Republic Sergio Mattarella, as explained by Consul General Valentini, who took the stage to honor the Maestro at the end of the concert and to presenting him with the award "for the exceptional commitment shown, since the beginning of his career, to the promotion and teaching of music in different social contexts and to the new generations."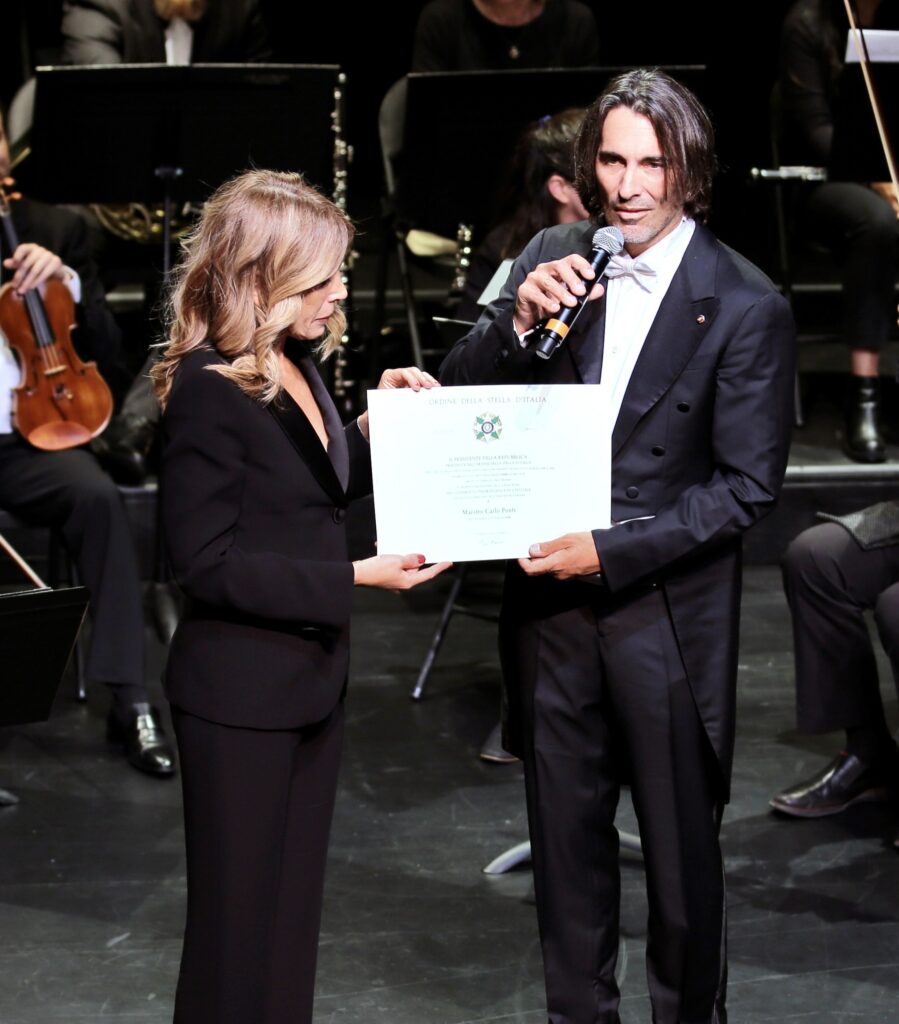 The Order of the Star of Italy is the second highest civilian honor of the Italian State, reserved for Italian and foreign citizens abroad who have acquired special merits in fostering relations of friendship and cooperation between Italy and the country in which they work, and in promoting ties with Italy.
Having studied at some of the most prestigious music schools in the world, such as the Musik Hochschule in Vienna, and having worked alongside great artists and conductors such as Mehli and Zubin Meta, Carlo Ponti is now an internationally renowned conductor. Among the most important achievements of his career is the founding of the Los Angeles Virtuosi Orchestra, an ensemble that emphasizes the educational value of music, of which he is both manager and conductor.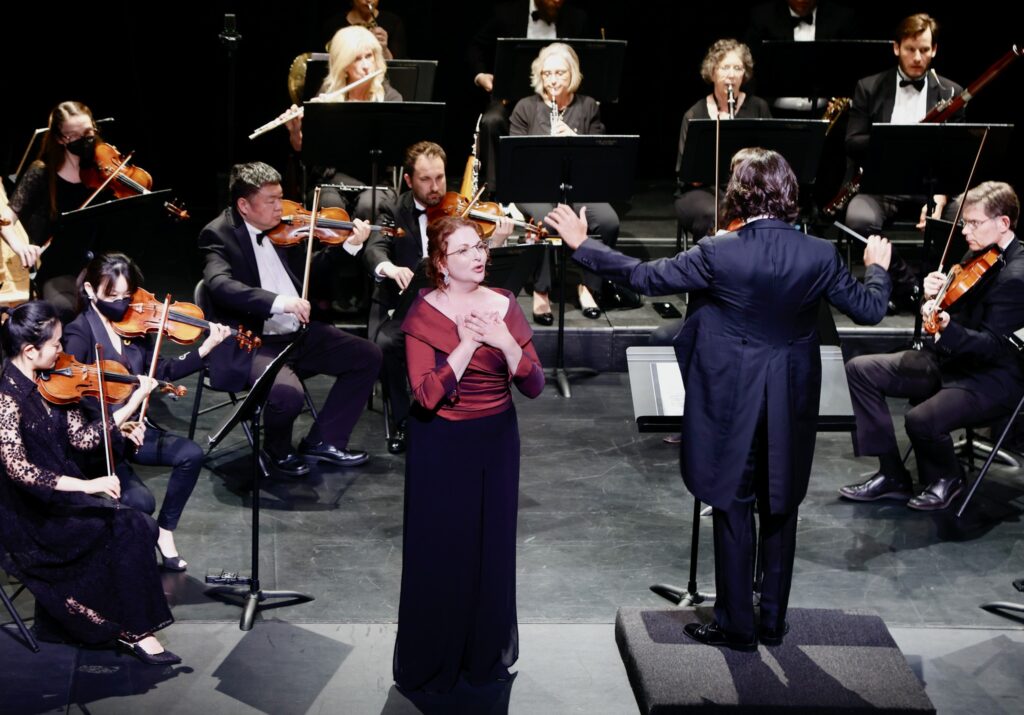 Maestro, what does this honor mean to you?
It is a very significant honor for me, as it is given by the President of the Republic. I am very privileged to receive it and I am very happy that it is about the Los Angeles Virtuosi Orchestra, the chamber orchestra that supports music education.
You founded the Los Angeles Virtuosi Orchestra. How did the project come about? How did you realize there was a need for a project like this?
I founded the orchestra 10 years ago; we are now in our eighth season. It is an orchestra that supports music in two ways: through the net funds we get through concerts, which are directed to music study projects in specific schools with which we have a partnership. And secondly, through the involvement of young talents to allow them to play and perform with professional musicians. In fact, the orchestra is composed of professional musicians who have a lot of experience and support young musicians by giving them the opportunity to play with them.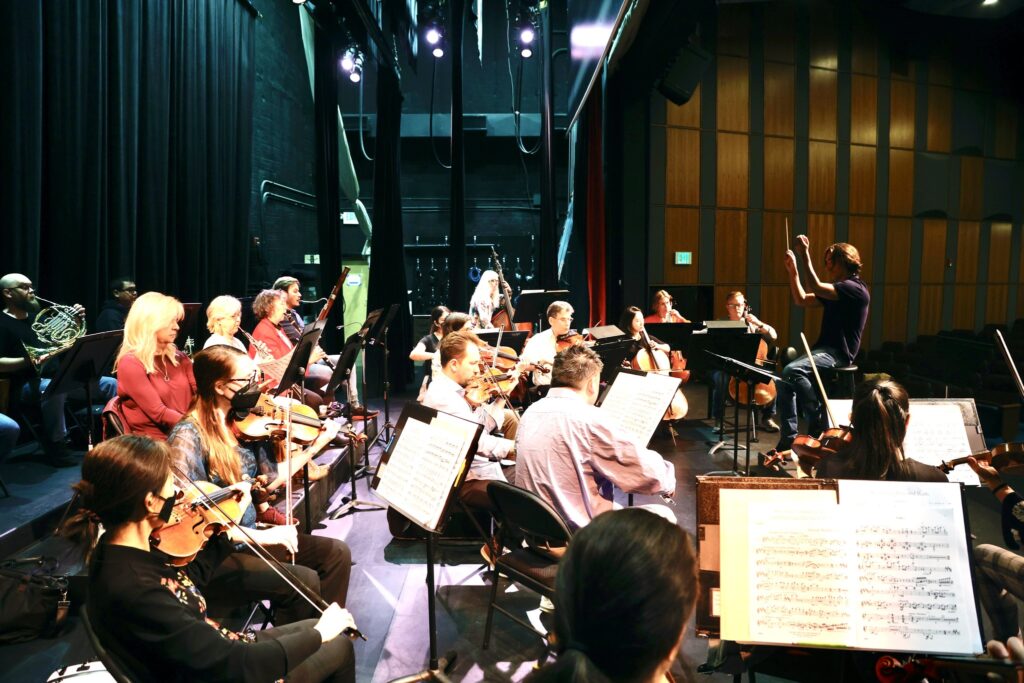 What makes you most proud about this project?
In my opinion, music always has many positives, even when those we help don't all end up having a career as musicians. The experience still teaches you how to be in a community, how to communicate with people, and how to work on a specific project, so these are aspects that can give young people many positive things for their future. Every concert, and every young person we help through the funds we get, is a victory to me.
When did you realize you loved music?
I have always loved music and it has always been a part of my life. In fact, my parents were classical music and jazz fans, so I grew up immersed in it. As a youngster I loved Tchaikovsky, Beethoven, and Mozart, which were always played at home.
What music are you most passionate about now?
I am very fond of the music of the 18th and 19th centuries, especially German, which is beautiful. I love Bach from the Baroque period, Johannes Brahms, and late romantics like Strauss, Wagner, and Mahler. This is the music I really like.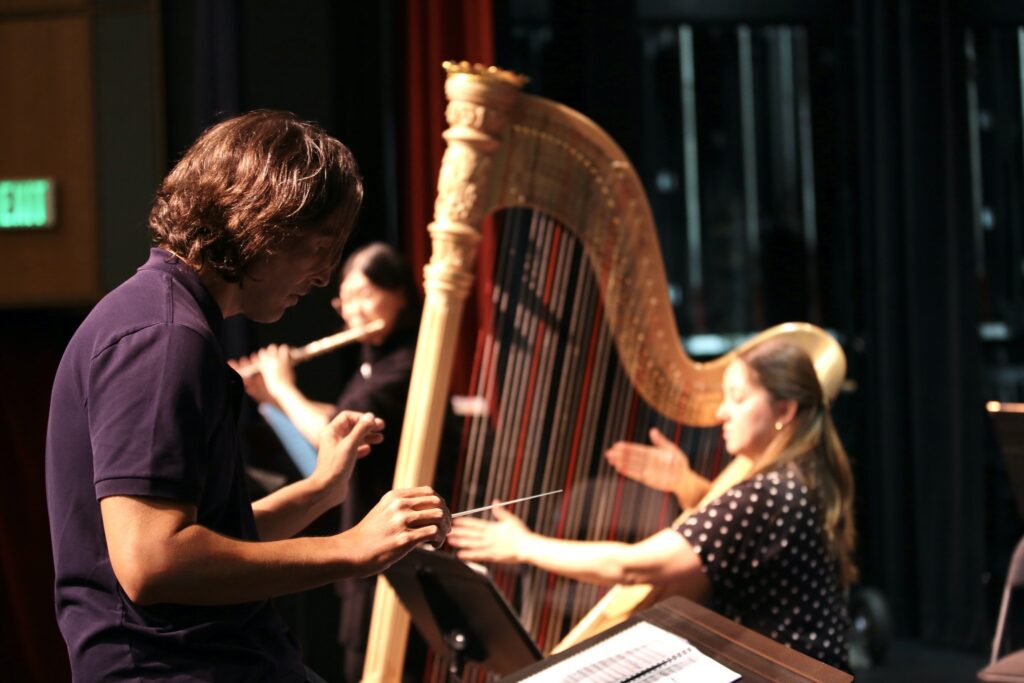 When did you decide to become a conductor?
My father recommended it to me. I was a pianist and he told me, "Look, you should try to be a conductor, it's a very beautiful and complete thing." He was the one who directed me on this path and I am grateful to him even now.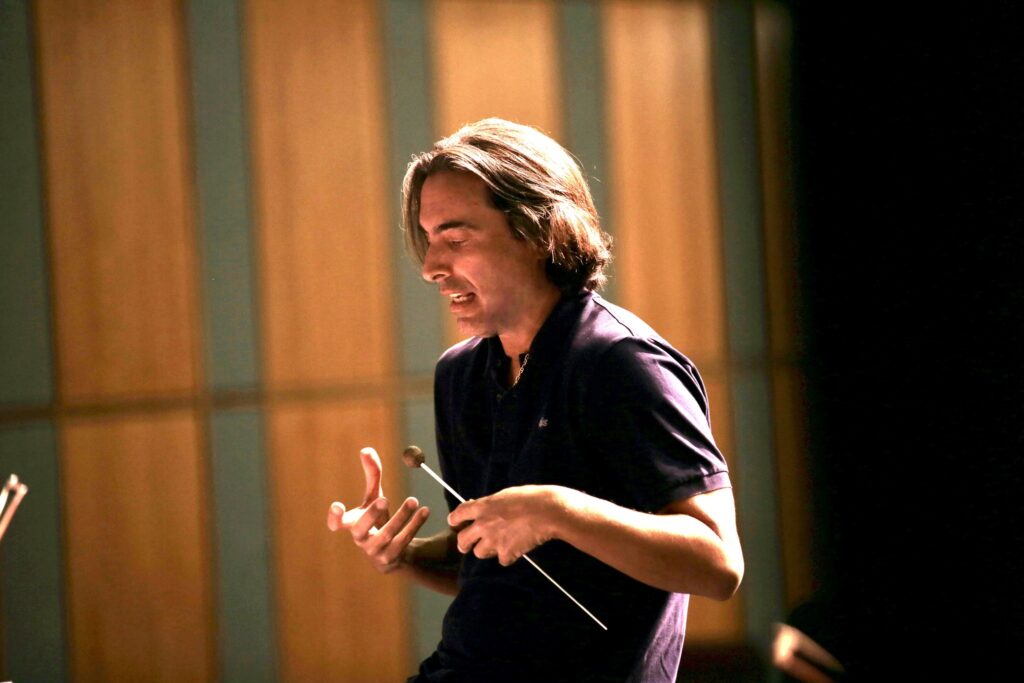 What about your course of study?
I studied as a pianist in Geneva privately, then I went to various schools in California: I got a Bachelor's degree in Piano Performance at Pepperdine University, then I did a Master's degree in Piano Performance at USC, and I finished at UCLA with a master's degree in conducting.
You made your debut alongside your mother Sophia Loren at a very young age, in the film The Sunflowers: did you ever think about being in movies again? Even as a music composer?
No. I've directed a lot of film music throughout my career, I've done it very frequently. But I think composition is one of those vocations that are hard to do if you don't really feel it. You have to have the need to create which is something that I don't have. I interpret instead.
What talents must conductors have?
They have to be communicators; they have to know how to work with people. And they also have to be a bit of a psychologist because they have to know how to get the best out of people. They need awareness and knowledge about musical instruments, and the ability to interpret.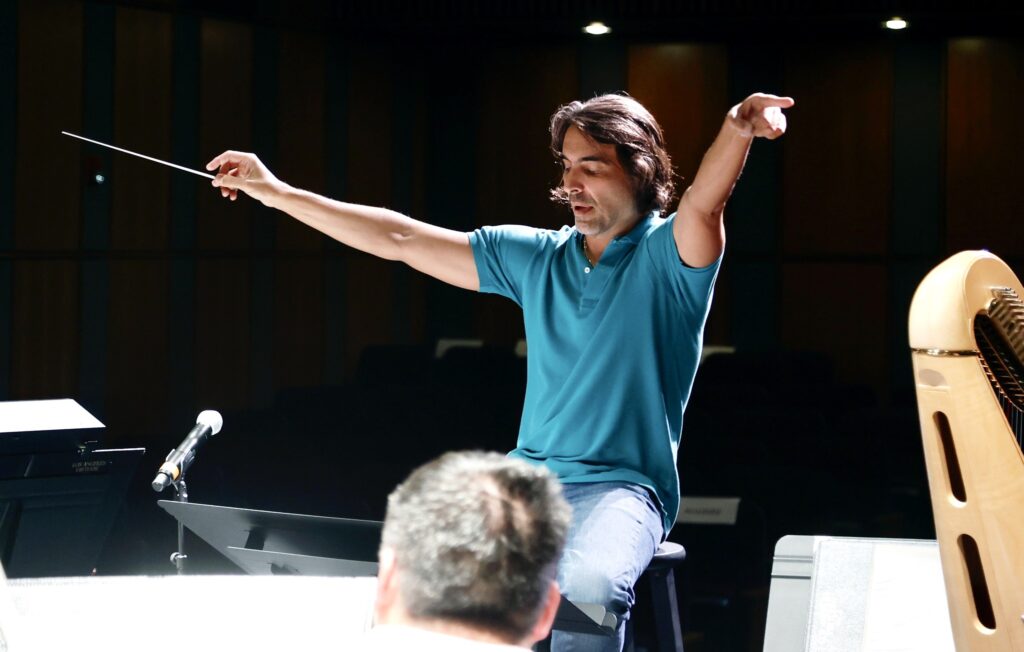 What are the conductors you have been inspired by in your life?
Many, not just one: Herbert von Karajan, Leonard Berstein, and many, many others, as well as the Italians Riccardo Muti and Giuseppe Sinopoli.
What difference do you find performing in the US compared to Italy?
In America, the audience is always very warm and gives standing ovations very easily. In Europe, on the other hand, the audience is more critical and it is more difficult to tell if they have enjoyed a concert.
What advice would you give to a young conductor?
If a young person has chosen this profession, it means that they are automatically passionate about it, so I would tell them to try and do what they feel, without necessarily seeking success. I'd tell them to keep doing what they are passionate about. This is a privilege that not everyone has.