If you're looking for a family whose roots in the museum and art world run deep, you'd be hard-pressed to find one with more extensive experience than the Bufano family. Some might say a bit of showmanship rubbed off as well: the family traces its roots to Castellaneta, a small town in Puglia where Rudolph Valentino was born.
Born in Rochester, N.Y., Ralph Bufano spent his entire career in museum work, beginning with the Corning Museum of Glass in New York State and then the Paine Arts Center and the EAA Aviation Museum, both in Oshkosh, Wisc. Those posts were followed by the Ward Foundation Museum in Salisbury, Md. Described by Aircraft Journal as "an exuberant Italian with a big grin, warm, welcoming handshake, and limitless vision," Bufano was president and CEO of Seattle's Museum of Flight for 14 years before retiring in 2005 and starting a museum consulting practice.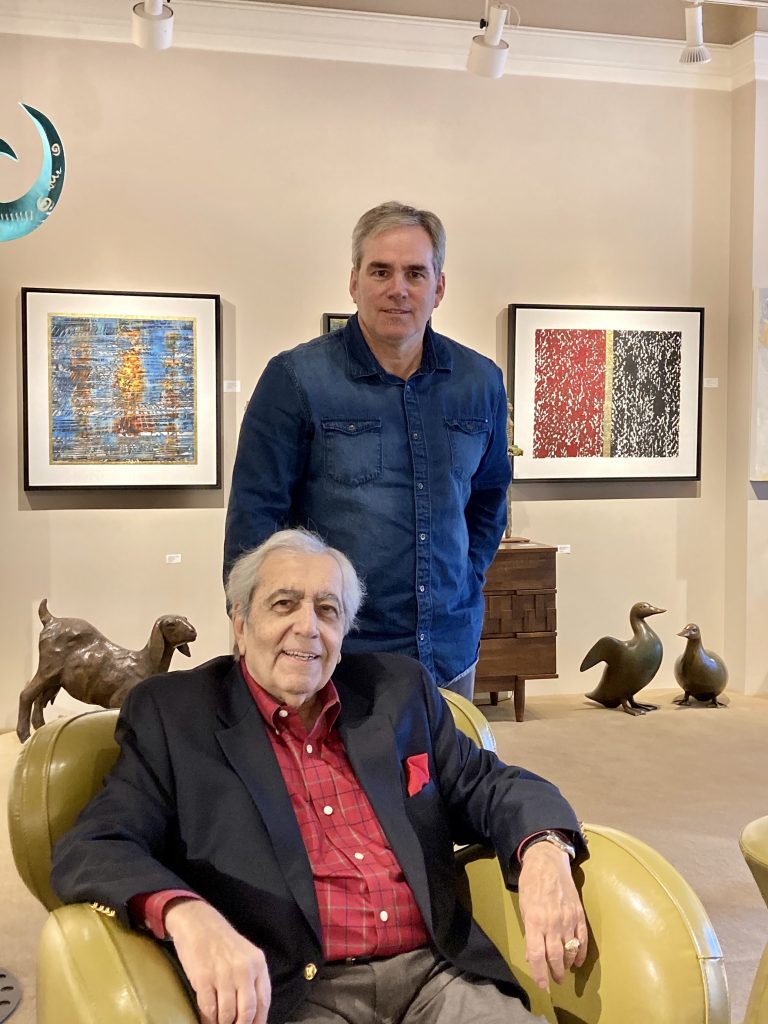 His wife Paulette most recently managed development efforts at Pilchuck Glass School; she retired last year. Daughter Michelle was director of the Pratt Fine Arts Center in Seattle and the Museum of Glass in Tacoma before becoming executive director at Chihuly Garden and Glass at Seattle Center.
Michelle's husband, Tim Detweiler, was director of the Museum of Northwest Art in La Conner and currently manages Amazon's internal art program. Older brother Michael brings two decades of commercial real estate experience to the mix.
In August 2019, the Bufano family purchased Gallery Mack, one of Seattle's most venerable art galleries and part of the city's art scene for nearly 45 years.  Founded by Barbara Mack in 1977, the gallery has been situated near Pike Place Market for the past 30 years.  Its attractive corner location and large window displays have drawn both long-time art collectors who live in the area as well as tourists who arrive by cruise ships that dock nearby.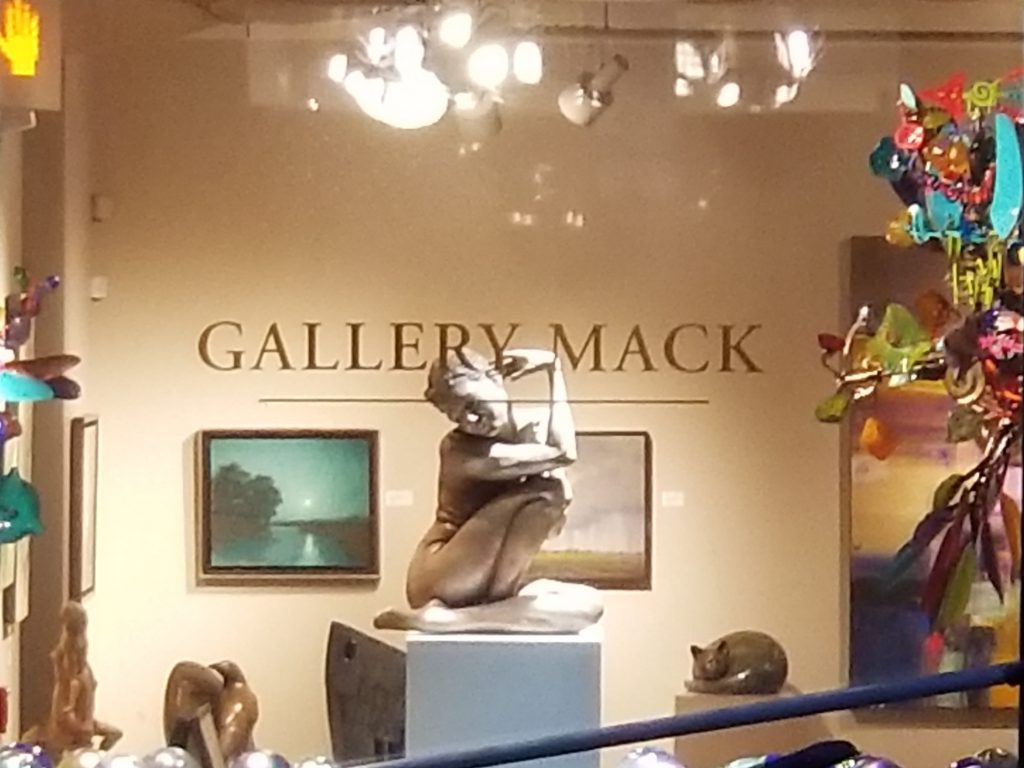 When Mack passed away in 2016, her partner kept the gallery up and running for several years, then decided to sell. Around the same time, Michael Bufano, who had spent two decades in California, was looking to relocate to Seattle. "I was searching for a business opportunity here and I saw this great gallery up for sale," he said. "With my family's background in art and museums, and my background in business, I thought it would be an amazing opportunity for all of us."
In retrospect, purchasing a new business in the summer of 2019 might not have been the best timing, coming barely six months before the coronavirus pandemic shuttered businesses from coast to coast. But so far, Gallery Mack seems to have weathered the worst of it and in some cases, even profited. "We found that people who were used to traveling had more discretionary income to spend," said Bufano, who is Gallery Mack's director. "Others were working on their homes, either remodeling or building additions. Many of these people wanted to buy art."
Taking over an established gallery with a stellar reputation helped as well, noted Bufano. "We have great respect for Barbara Mack and her reputation, so we chose not to change the gallery name. Barbara represented some fantastic artists with international reputations such as LeRoy Neiman. At one point, she had galleries in Palm Desert and New York City."
Although proud of that legacy, the new owners decided to focus on the local scene, introducing regional artists to the community and leveraging their extensive network of art and museum contacts nationwide.
Thanks to its quality offerings and personal service, the gallery's long list of regular clientele stayed loyal during the ownership transition. "These clients continue to look to us for advice on purchasing art or to help them upgrade their collections," said Bufano.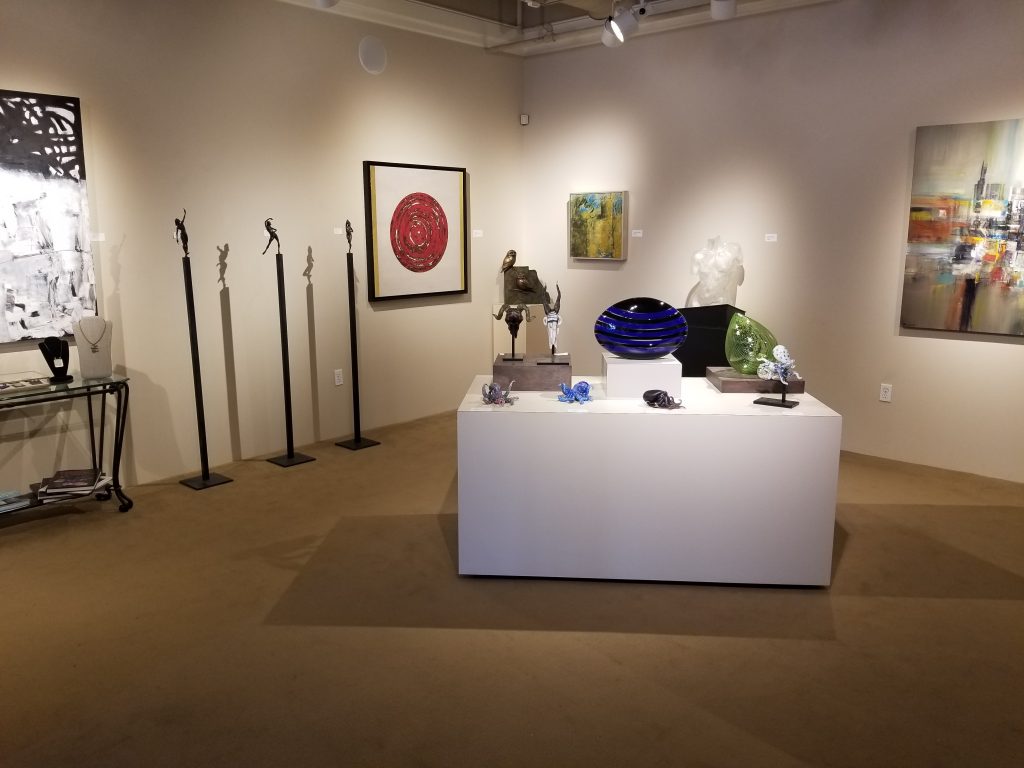 Gallery Mack is also attracting new and younger buyers. "Our proximity to Belltown, where lots of younger people in the tech industry live, has been a plus," said Bufano. "This generation is just starting to purchase their first home or apartment. They walk by our gallery, look in our windows and start to imagine having that one special piece of art in their home."
The front exhibit space at Gallery Mack measures about 2,000 square feet; a visible storage area in the back adds another 1,500 square feet. The Bufano's are still experimenting with how best to use the back room. "When people come in, we see what they're looking at," said Ralph Bufano. "If they seem interested in one particular style of art, we take them into the back storage area and show them something not on display. We think it's a more custom and exclusive experience."
Throughout April and May, Gallery Mack is hosting local artist Julie Devine whose solo show features semi-abstract paintings of the North Cascades. Devine's style combines distinctive brush and knife work with a softer color palette, conveying the light, movement and airiness inherent in nature.
Another popular artist represented by Gallery Mack is Georgia Gerber, who creates life-sized animal and human sculptures, often as part of public art installations. One of her most famous sculptures is Rachel, the 550-pound bronze pig that is the "mascot" of Pike Place Market. Rachel has stood at an entry point to the market since 1986, welcoming visitors to Seattle's most iconic location.
Both Michael and Ralph Bufano look forward to when they can see their customers face-to-face – a day they hope is not too far in the future. "Tourism in Seattle was off 74% last year," said Ralph Bufano. "We are really looking forward to having tourists back and opening up our city again."