Envision a little boy, named Angelo, walking into the local theater of a little town in Northern Italy. His mom is there with him, holding hands while watching other kids dancing. The successful story of Angelo Greco, Principal Dancer at the San Francisco Ballet, could have continued as many other stories we hear about ballet dancers. This is different though: that day Angelo left the theater being sure he would not come back and would never dance in his life. Lucky us, he changed his mind and he is now one of the top Italian ballet dancers in the world after he won important awards and danced with famous artists worldwide.
Who is Angelo Greco?
I was born in Sardinia, however, my dad was originally from Modena and that's where I grew up. I don't come from a family of dancers, my mom used to be a gymnast. Both my parents went to Engineering school, so had nothing to do with ballet and dancing. Nevertheless, they always supported me in what I wanted to do. That's crucial if you want to embark on such a journey as a ballet dancer.
When did you make the decision to become a ballet dancer?
I was late in a sense. Most kids start when they are 7-8 years old; I didn't until I was 13, in a small dance school in my hometown. My mom took me to DanzArte because I did not want to practice any sports, yet I was always moving around. We both went to watch a class of modern dance at the school but, ten minutes in, I told her: "Let's go, I don't like it." A few days later, I went back because I had realized that I liked classical dance better. My teacher, Emanuela Mussini, followed me for a year and a half until I was 14, she helped me understand ballet and I fell in love with it.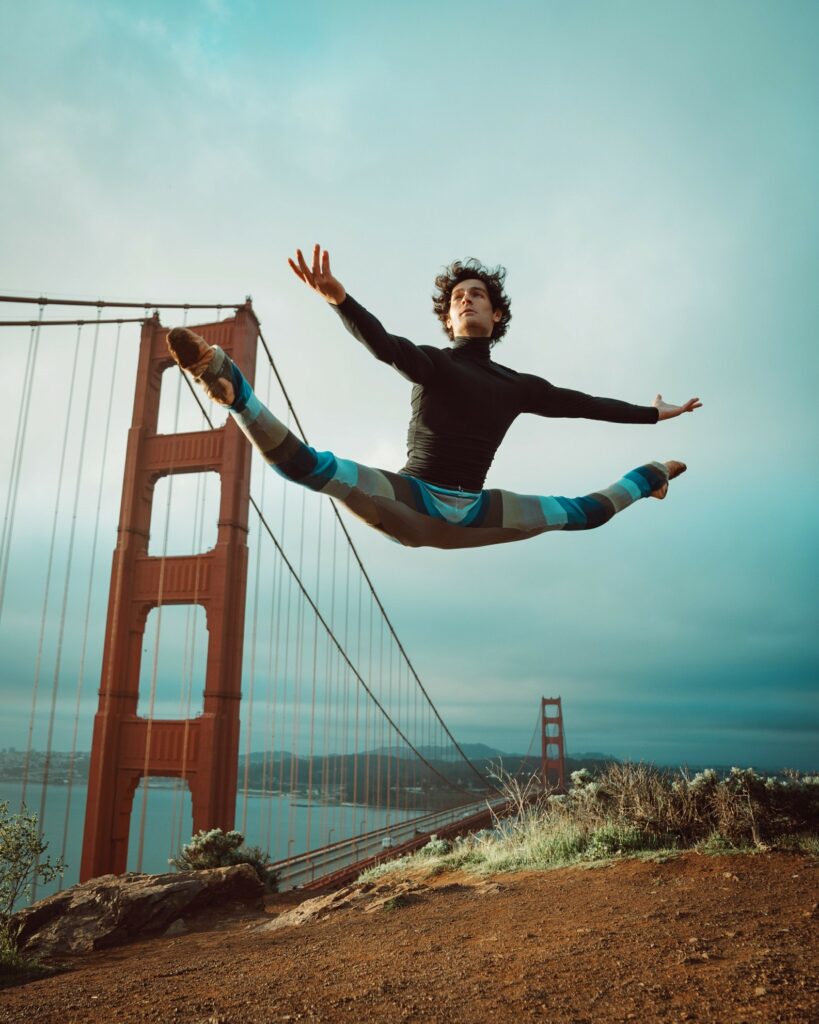 What was the turning point of this early stage?
It was during a contest, Danza in Fiera, that the director of the school, Susanna Plaino, asked me to do an audition to join the school. I did the audition but I was afraid to leave my family. Even a few years earlier, when I was 10, I played soccer and got an offer to be part of Modena's young team. I rejected the offer because I did not want to stay away from home. Once again, the same feeling hit me, but this time I made a different decision and accepted the opportunity coming from Susanna. The first week was awful, I was crying all day long and was ready to go back to my family. It was tough: I rode my bike to school in the AM and to the theater in the afternoon, dancing and practicing until 6 pm. At night I had to study for the day after, while being apart from my parents. After one week, I wanted to give up, however my parents did not let me. My dad drove me back to the school and told me right before leaving: "Don't worry too much. Just have fun." For a month, I didn't go back to see my parents. And my life changed forever.
What happened after this?
I started working hard to become a professional dancer and learned the pain and the suffering coming with it. Three years later, I was in New York, on my own, for an audition after being selected in a group of twelve top dancers. That did not go well. New York was too big and too cold for me. I was shocked by the number of people, the traffic, and the chaos. When on stage, I fell apart. I could not move, breathe, or dance. I learned a big lesson though. That was one of my last auditions with the Balletto di Castelfranco Veneto because, at that point, many theaters were sending me offers to get into their schools. My first choice was the Bolshoi, then I changed my mind and chose La Scala, which also had offered me a spot. My mom thought I was crazy, so she called the director and they let me do another audition at a lower level than initially offered. I loved Milan, I was very comfortable with what I knew and I didn't know. When the audition ended, the list of people admitted to level six did not have my name in there, because they actually got me in the higher level. It was a big surprise for me and my mom of course.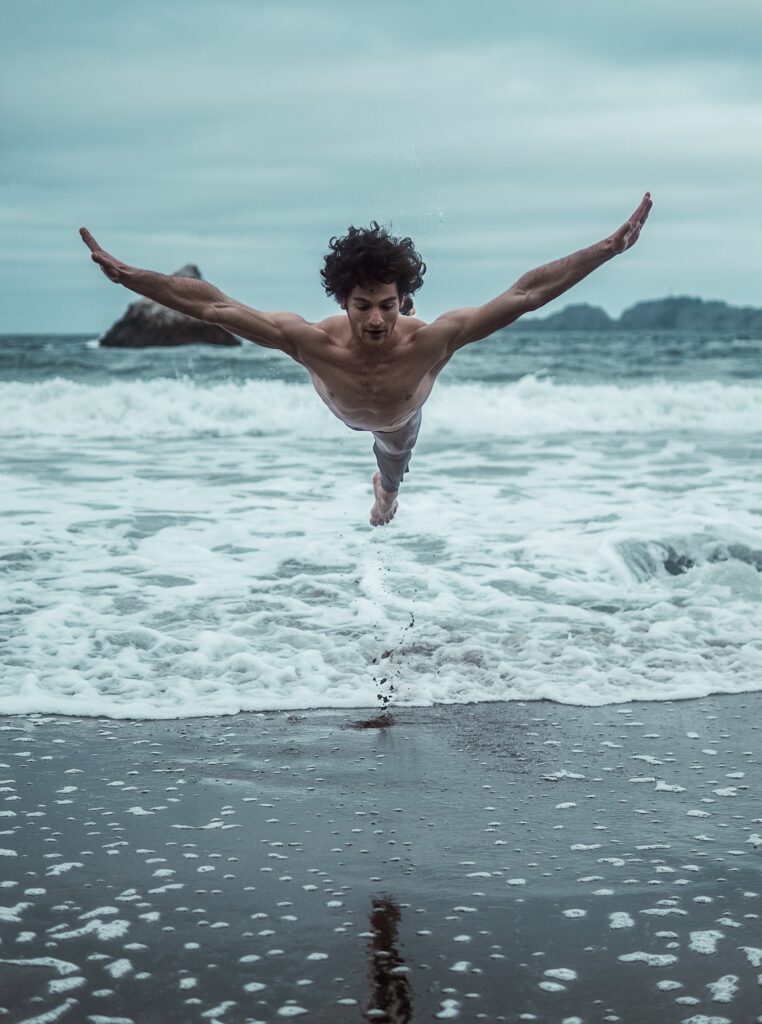 What was the most challenging part of being a young dancer?
You need to learn who you are. There's a bit of philosophy in becoming a dancer because ballet is a sophisticated art, enjoyable to watch. When I was admitted to La Scala, I got time for myself to refine the technique and find a better way to express myself. In those two years, I learned by dancing in Paris and Moscow, although I was just a student. Soon after I graduated, I became Principal Dancer for Nureyev's Don Quixote, something that does not happen very often. That wasn't easy though, and I was lucky to have a director that wanted me to succeed. My career at the beginning was short and intense, I went from being an apprentice to a role as principal dancer in less than five years.
How did you deal with this new world?
I could not make my mind around the fact that ballet was just for a small group of people and nobody was paying attention to us as professionals who make lots of efforts and sacrifice many things in life. I still believe that our world is very little known and acknowledged. Fast approaching, I learned that, when on stage, you need to let it go and focus without thinking about what happens outside. Besides the problems my family faced at the time, I was able to free my mind and focused on a new journey as a young adult who wanted to change the world. I had a strong personality and didn't hold back from tough conversations with my directors and colleagues. I never took no as an answer, unless it was well motivated.
How did San Francisco become home?
I was at La Scala and there was nothing more to learn and experience to do for me. I wanted to leave and start something new. I was 20 when they offered me a contract for a lifetime, but I was not ready for it. I wanted to go to the Royal Ballet but someone mentioned the San Francisco Ballet, well known for its amazing dancers and performances. I came to San Francisco on vacation and, when back in Milan, I started thinking of this change and shared it with my parents. I went to La Scala director and announced I'd resign. Five years ago, in 2016, I moved to San Francisco.
First impressions?
The first thing I had to do was to watch movies over and over to learn English. The change of pace was great, it was a new beginning and I had great energy. In five months, I could speak English right on time for the season to start. After my first performance, the director offered me to become the Principal Dancer starting the week after. It was a fast start and kept growing. I met Roberto Bolle and, thanks to him, I also got introduced to an amazing colleague, Misa Kuranaga.
How is the relationship with Misa?
The first performance together I dropped Misa on the floor. I was shocked. Afterwards, she told me "I have a feeling we will dance together a lot in the future." It was scary and dangerous, however, after that performance, I was relaxed and we realized we had an amazing chemistry. She invited me to her galas and, when back to San Francisco, I showed my director videos with Misa and she got an offer to join us at the San Francisco Ballet a year later. We have been dancing together ever since.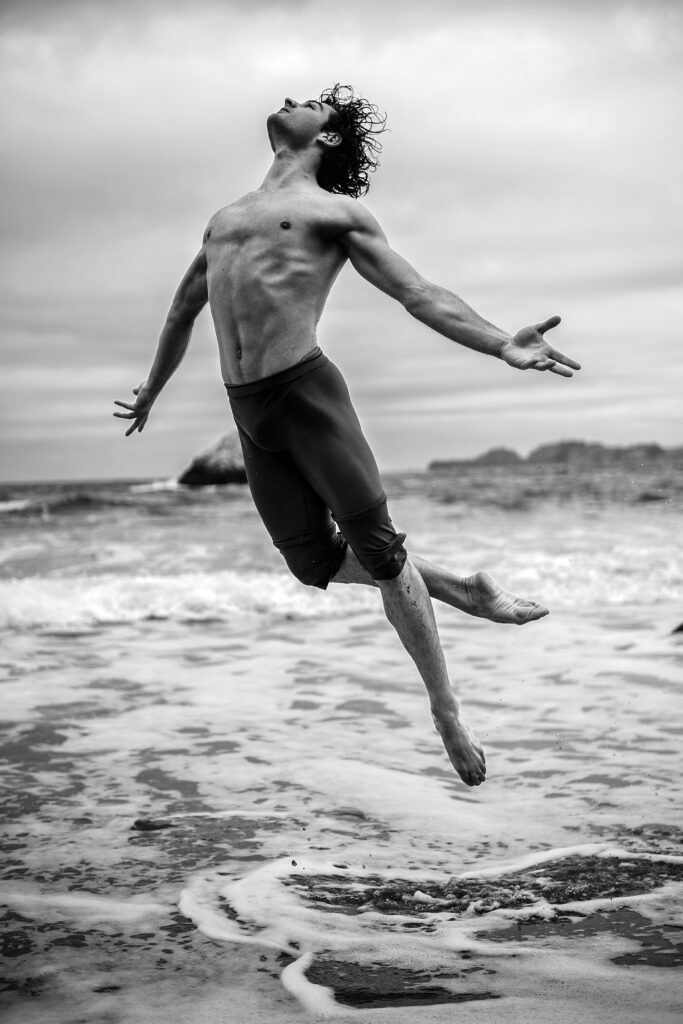 What is ballet for you?
Dancing is magic, it's like an egg covered in gold. It's art, it's like going to a museum and looking at paintings or statues. It's an open book and it'd be amazing to break the barrier between this art and our day-by-day. It's part of our culture and it's our culture.
What's your relationship with the audience?
The audience looks at the dancers as beautiful people, they are all good-looking and perfect. On the backstage though, there's a different atmosphere where conflicts happen and you need to work and build on harmony as you go. We need to keep on working on getting closer to the audience and making them part of this art. I was surprised to see my brother taking his friends to the theater and knowing that they all loved it and will go back and watch other performances. When you see a show in person, you live the magic. One thing I look forward to is going back to Italy and hosting my own Galas. I want to bring my experience and knowledge back and share my love for ballet with my fellow Italians.