Black truffles and hazelnuts, Rainier cherries and rosebuds, rhubarb root and Willamette Valley hops. Although this may sound like a grocery list for your local farmer's market, you might be surprised to know these organic ingredients form the basis of a distinctive and sophisticated amaro, an Italian liqueur, produced by a Seattle company called Fast Penny Spirits.
Launched about a year ago, Fast Penny currently makes two amari: Amaricano, with its aromas of toasted sugar and dark fruit, and Amaricano Bianca, which offers just a hint of candied lemon, saffron, apricot and chamomile. Both liqueurs sell for about $50 a bottle.
Fast Penny was started by Jamie Hunt, who comes by her passion for food, wine and liqueur naturally. Her maternal grandparents arrived in the US from Sicily in the 1920s—her grandfather from Palermo, her grandmother from Caltanissetta. When she was a girl, Hunt would watch her grandparents and her mother make Italian liqueurs and wines. "It was just a normal part of my life," she said. "After I grew up, on trips to Italy, I would seek out amari to taste whenever possible."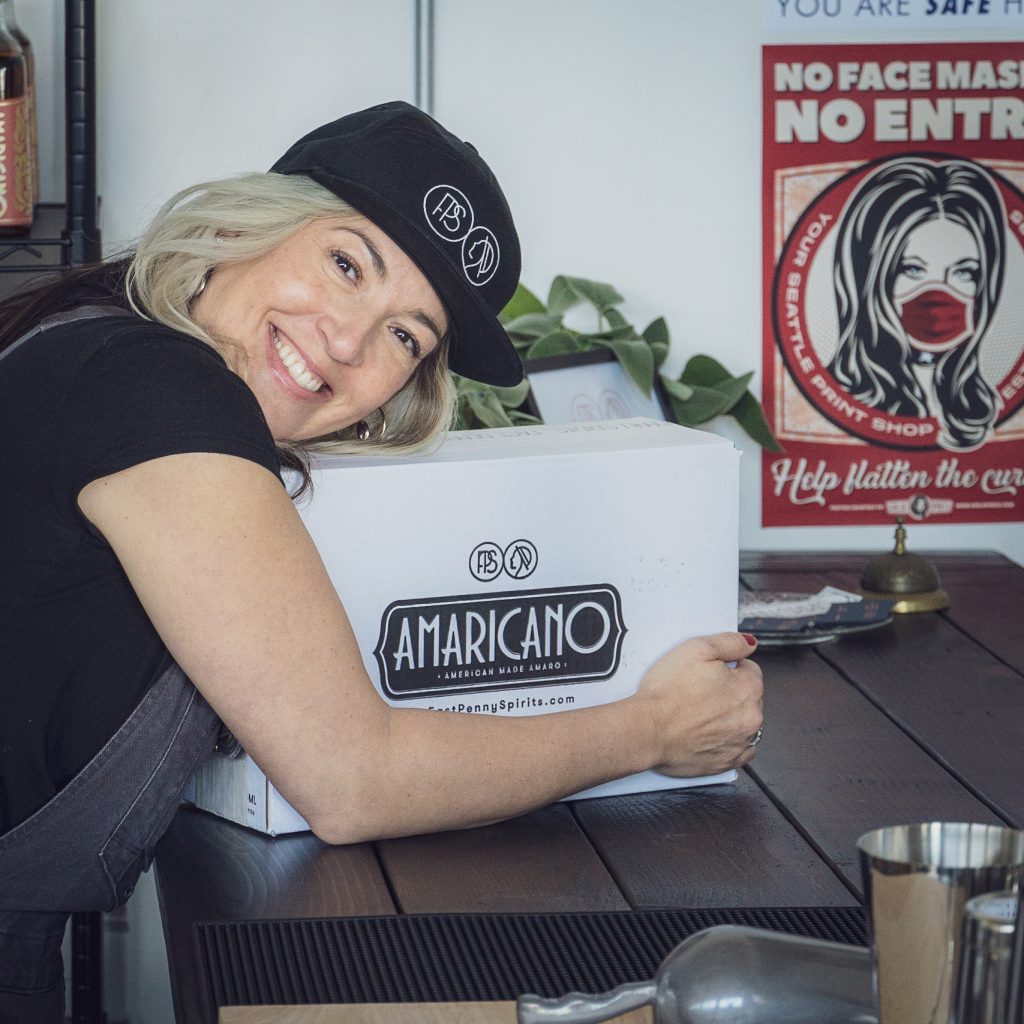 As happens with most entrepreneurs, Hunt recognized a need in the marketplace for an American amaro that was made Italian-style. One spring evening in 2017, Hunt and her husband Jason were relaxing in a bar, sipping an American-made amaro. "It was good but nowhere near as good as what you get in Italy," Hunt recalled. "I remember talking to the bartender about his favorite amaro drink and asking for his recommendations. From there, the idea just stuck in my head. I thought to myself: this is something I could really get passionate about."
By that summer, Hunt had started researching and setting up her business while working full-time as a digital consultant. As if that weren't enough to keep her busy, the couple also has two children and an Italian truffle dog named Fiori.
Hunt wanted her product to be rich and bold, with complex flavors culled from locally sourced and sustainable ingredients. For more than two years, she blended and tasted hundreds of concoctions, mixing and matching ingredients to find the perfect blend. Luckily, the Pacific Northwest is a region replete with small farms and locally owned businesses that are just as picky about their products as Hunt is.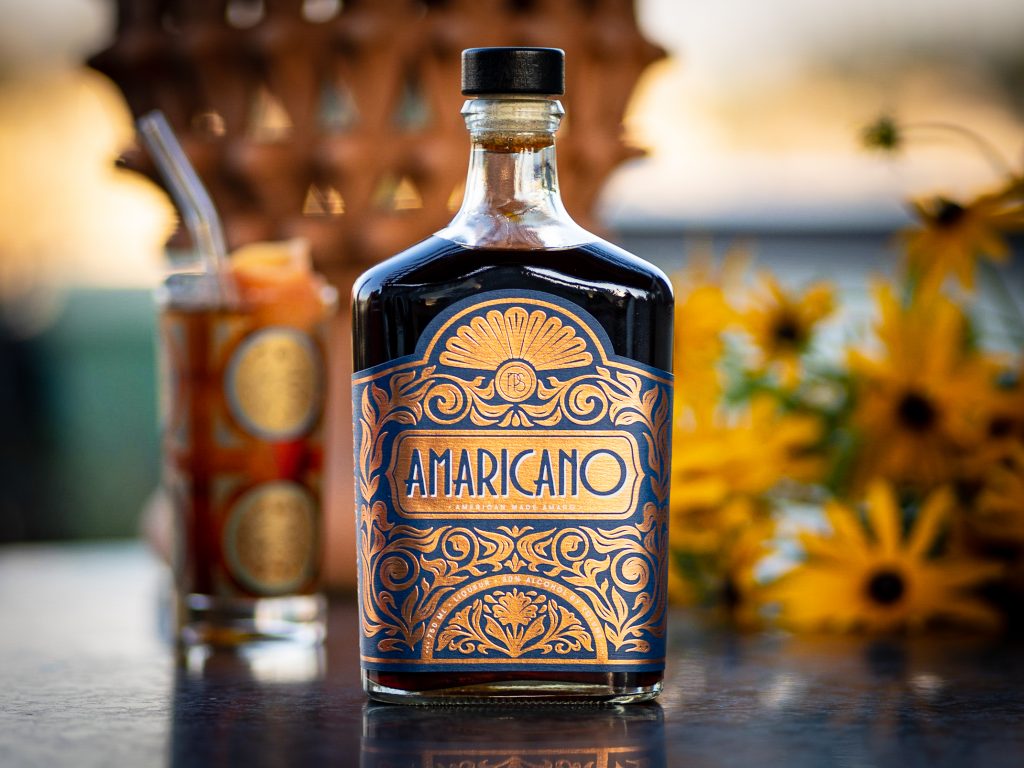 About 45 different ingredients are included in Fast Penny's amari. There's black truffle with its intense and unique flavor, foraged in the Northwest through Truffle Dog Company. Saffron with its grassy and floral characteristics comes from a Chelan County grower called Cyrus Saffon. Cocoa nibs add a nutty earthiness, supplied by Seattle's Theo Chocolate, and hazelnuts come from Washington's Holmquist Hazelnuts. These and other ingredients, such as wild gentian, hops, dried Rainier cherries, rosebuds, rhubarb root and cascara, find their way into Fast Penny liqueurs.
The unusual company name comes from a burlesque act that Hunt created with a friend. Hunt's stage name was Veloce von Perla ("veloce" means "fast" in Italian); her partner was called Centime Bijou, centime being an old French coin. Together, they spelled – what else? — Fast Penny.
By spring 2019, Hunt had acquired a business partner, Holly Robinson. Robinson's background in sustainable farming, hospitality and beverage was a great match. The pair rented, and later purchased, space for a distillery along Seattle's ship canal. They got their license, set up a website and social media channels, and in July 2020 Fast Penny Spirits was open for business.
Unfortunately, by this time the nation was caught up in the throes of the coronavirus pandemic. The distribution plan that Hunt and Robinson had carefully conceived went out the window. "Holly had connections with distributors who were going to place our product in restaurants and bars," said Hunt. "But when the pandemic struck, they were not taking on new brands. We had to pivot quickly to a self-distribution model and sell direct to consumers."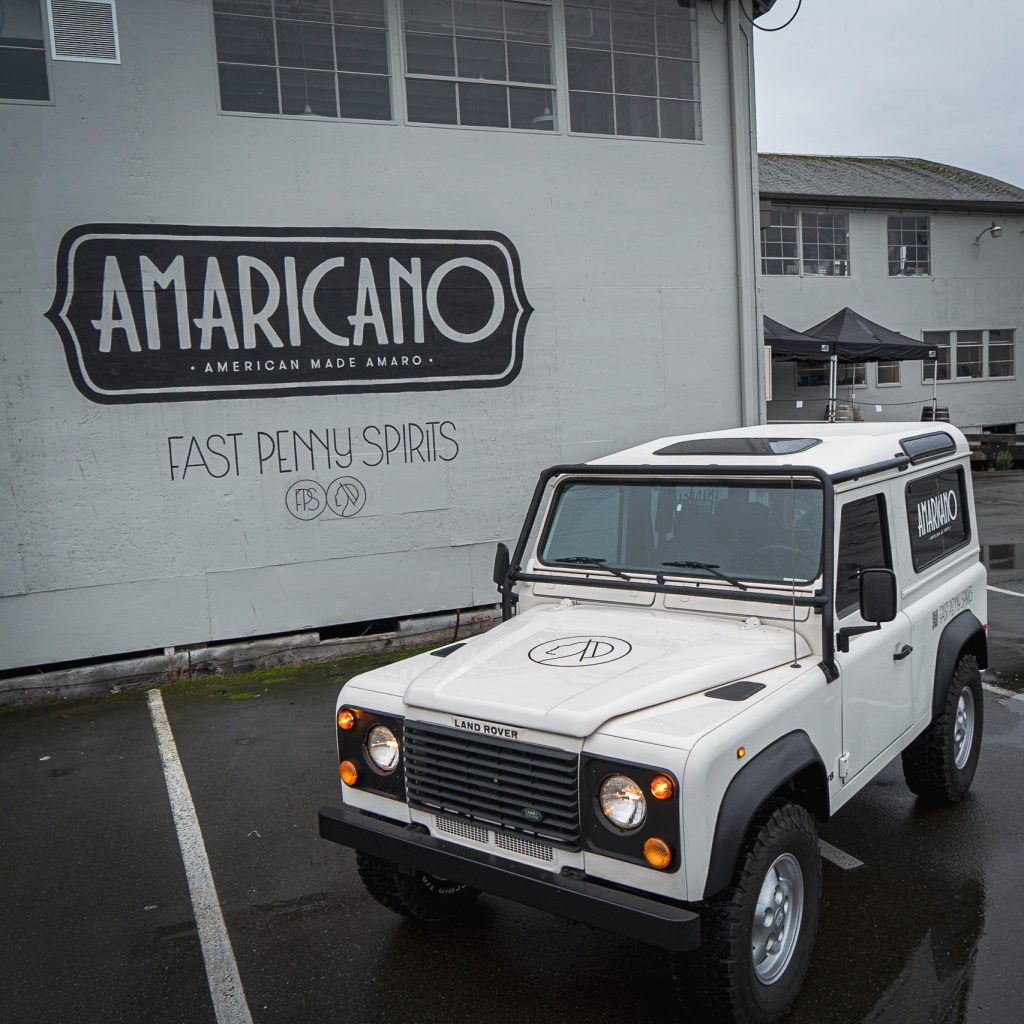 That meant learning about consumer marketing, shipping processes and freight costs. To get noticed, Fast Penny started to collaborate with other small, locally owned companies. Fair Isle Brewing used the amaro in a holiday beer; Bluebird Ice Cream will produce a new summertime flavor using the product. Hunt and Robinson also partnered with small businesses specializing in food items from pizza to empanadas who would stage pop-up events in the distillery space as a way to cross market.
Sustainability is an important concept to Hunt and Robinson. Fast Penny uses recycled glass bottles and reclaimed cork material to be more environmental friendly and create less of an impact on the planet. The company also donates 3 percent of its bottle revenue to support women-owned businesses and nonprofits.
Although open for only a year, Fast Penny is turning heads. Amaricano and Amaricano Bianca both took gold medals in their category at the 2021 Denver International Spirits Competition; they earned more gold at the 2021 San Francisco World Spirits Competition. The product also took home an award in a blind tasting sponsored by SIP Magazine.
As the one-year anniversary looms, Fast Penny hopes to throw an anniversary party to make up for the launch party they could not host in 2020 because of the pandemic. In the meantime, Hunt is busy working on a new amaro recipe that will showcase even more botanicals and ingredients that are sourced in the Northwest.